Vertu Motors appoints new head of fleet for Volkswagen Group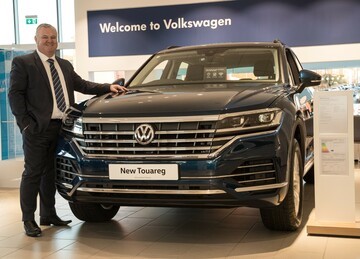 Vertu Motors plc has appointed Richard Lawson to oversee its Volkswagen Group fleet provision.
In his new role, Richard, 48, will manage 13 fleet professionals at the team's hub. He will aim to increase sales and profitability by expanding its current broker and company customer base, and would like to establish the division as the dealer of choice.
Richard has more than 20 years' experience in the motor retail industry, with ten years' exclusively in fleet, and initially joined the Group as a key account manager for Vertu Group Fleet. He has worked with the Volkswagen Group franchise throughout this time.
Before joining Vertu Motors, Richard worked at motor retailer competitors, progressing from a sales executive to sales and brand manager.
Richard's appointment is part of an ongoing investment programme to expand the Group's fleet provision, under its newly-appointed group fleet director, Jonathan Snelson.
Richard said: "Vertu is a fantastic company to work for and while it is a plc, it feels very much like a family business, with policies which add to the structure and success of the business.
"My team works with multiple franchises within the Volkswagen Group, including VW, Skoda, SEAT and Audi, which requires them to have a number of skills, in addition to ambition and motivation. We have very good relationships with our existing customers, which is maintained through great customer service and the simplicity and expertise of doing business with our team, and I am confident that we have the necessary tools and talent to grow our division."
Jonathan Snelson, group fleet director, added: "In addition to a wealth of experience in the motor industry, Richard has drive and passion, which is something that cannot be taught.
"He has demonstrated the skills of a natural leader in his short time with the Group, and we are fortunate to have him overseeing an integral part of the fleet division."