Vertu Motors Unveils Raft Of Key Promotions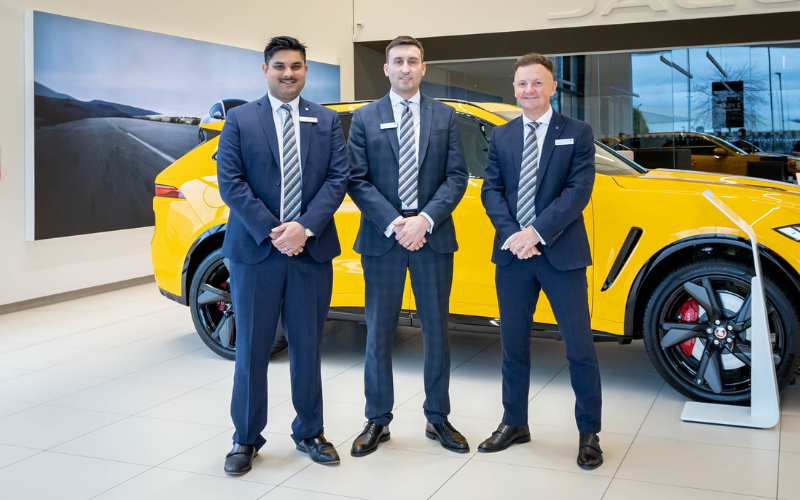 Vertu Motors has announced a number of key promotions within its Jaguar Land Rover division.
The new roles for James Boyd, Lee Burns and Jai Aujla demonstrate the focus the company puts on personal and professional development and training opportunities.
James was previously the Head of Business at Vertu Bolton Jaguar Land Rover, establishing the dealership as one of the largest and most profitable of the Group's locations. He is now set to join the Divisional Team as Franchise Director.
James has risen through the ranks, having started as a Sales Executive at Hillendale Land Rover back in 2008. He has since been a Business Manager and a Sales Manager, in addition to Senior Sales Manager at Farnell Bolton Jaguar Land Rover, which was acquired by the Vertu Motors group in 2013.
James will now be responsible for leading the division to maximise their financial performance, whilst ensuring sector-leading customer and colleague satisfaction.
With James's appointment, Lee Burns is moving to Vertu Bolton Jaguar Land Rover, where he will take over as Head of Business. Lee is currently Head of Business at Vertu Bradford Land Rover, and so his new position is a familiar one.
Lee first joined the motor trade when he left college in 2009 and became a Sales Executive at the brand's Bolton dealership, before Vertu Motors acquired the location in 2013. He then progressed to be the site's Brand Manager, before taking on a Head of Business role within Bradford.
Replacing Lee as Head of Business at Vertu Bradford Land Rover, Jai Aujla is being promoted to an operational leadership role.
Jai has worked on the finance side of the motor retail trade since 2013, when he joined Vertu Bolton Jaguar Land Rover as an Accounts Assistant. He has since taken on many opportunities to climb the career ladder, progressing to his most recent role as Dealership Accountant.
Robert Forrester, Chief Executive of Vertu Motors, said: "These three highly talented individuals richly deserve their promotions.
"They have already made significant contributions to the success of the Vertu Jaguar Land Rover division, and their new roles will ensure their expertise and experience continue to help drive growth and development across the franchise.
"Their promotions are a clear indication of the emphasis Vertu Motors places on professional and personal development, by encouraging and supporting colleagues to progress their careers within the Group."
All new appointments will begin on 1st December 2022.