VIP Thai Visitors for Reading Car Dealership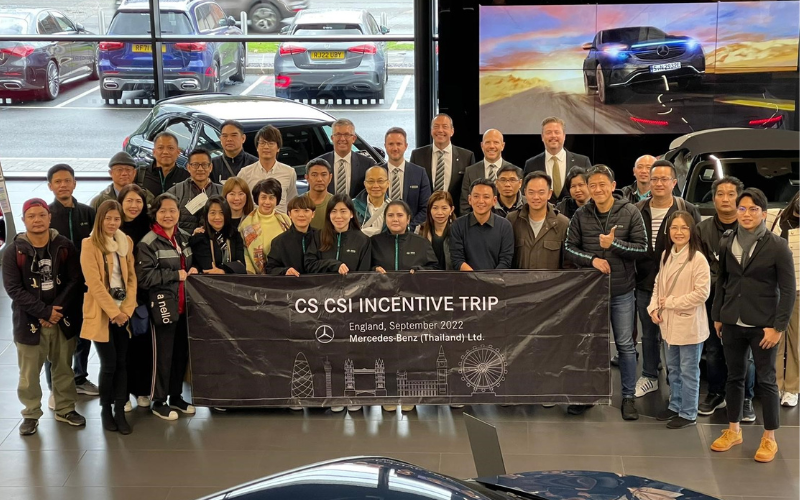 Vertu Reading Mercedes-Benz has welcomed a group of the manufacturer's retailers from Thailand to share insight into how their site has become one of the most successful in the UK.
The dealership, on Richfield Avenue, was chosen to host the incentive trip because the service department consistently achieves some of the highest customer satisfaction scores in the country.
The more than 30 Thai guests met colleagues at the dealership, discussing good aftersales/workshop processes, managing customer satisfaction and utilising digital in the aftersales process.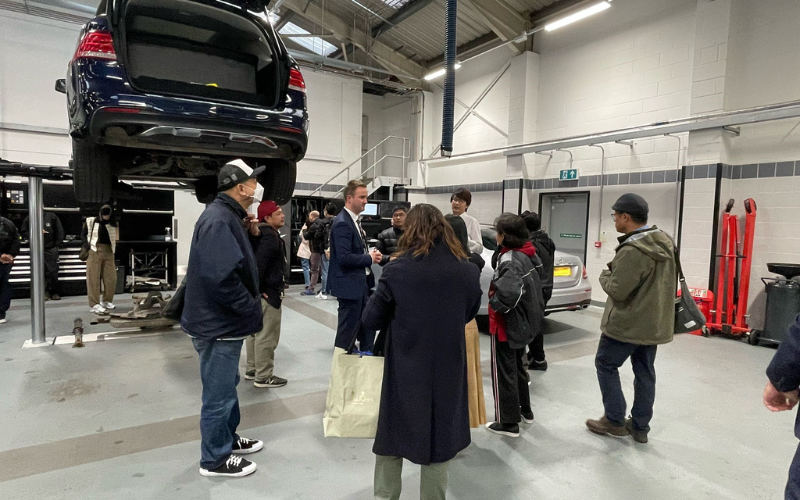 The visitors viewing the service area
The group also visited Mercedes-Benz World at Brooklands, which has three floors of displays, legendary vehicles and Mercedes-Benz powered F1 (TM) cars, in addition to racing simulators and track driving experiences.
Mark Gibbings, Mercedes-Benz Operations Director for Vertu Motors, said: "It was a pleasure to welcome colleagues from Mercedes-Benz retailers in Thailand and show off the fantastic Reading dealership.
"There was a mutual exchange of information and ways of working that I am certain will have benefitted both parties."
Mercedes-Benz Group will become the first major manufacturer to build electric vehicles in Thailand, starting production in Southeast Asia's largest auto manufacturing hub this year.
It will build its flagship electric EQS sedan in the country. The car, which uses Mercedes-Benz's first dedicated electric platform, will travel more than 700km on a single charge.