Volkswagen Refreshes Tiguan Line-Up With New R Variant And PHEV Model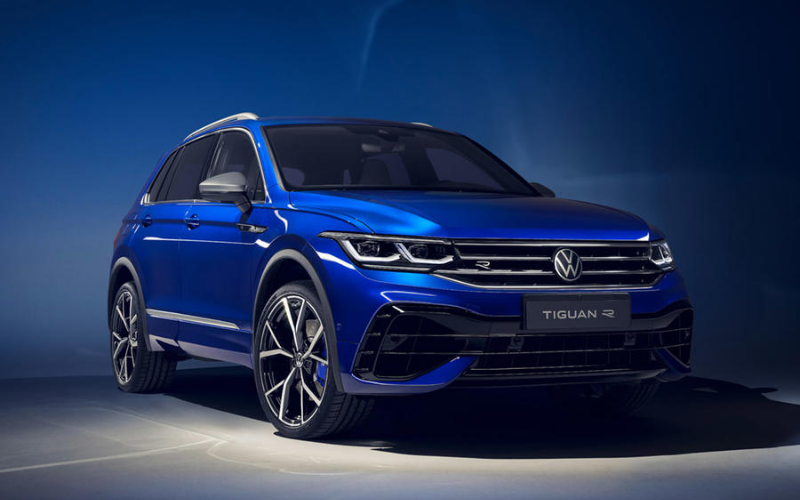 As part of a major mid-life refresh for the Tiguan, Volkswagen have revealed a new 316bhp R range-topper and a plug-in hybrid powertrain.
The Volkswagen Tiguan is one of Europe's favourite SUVs, with more than six million models having been sold since it came out in 2007. The second-generation model was launched in 2016, and this is the first major upgrade it has received.
The new Tiguan R joins the larger Touareg R as part of the performance division's rapidly expanding line-up.
The Volkswagen Tiguan R will use the fourth-generation 2.0-litre turbo petrol engine, although performance and efficiency details have yet to be revealed.
The Tiguan R will benefit from a similar torque-vectoring function in its four-wheel drive system as the Arteon R. This will give the new model greater stability on slippery or challenging terrains.
The all-new Tiguan variant has received relatively minor external design changes, including LED lights front and rear as standard, with LED matrix interactive light modules optional.
A new front bumper features enlarged air intakes, while a more prominent grille aims to visually widen the Tiguan and links with a new chrome strip above the headlights.
The interior changes bring the Tiguan in line with Volkswagen's newer models, with the latest version of the firm's infotainment system and larger touchscreens available.
Wireless Apple CarPlay is also offered, alongside Volkswagen's We Connect system, which includes live traffic data and numerous app-based functions. Options include natural speech control, while the 10.0-inch digital dial display has been updated too.
There are also added details such as two illuminated USB ports in the centre console, new multicoloured ambient lighting and exterior logo projection.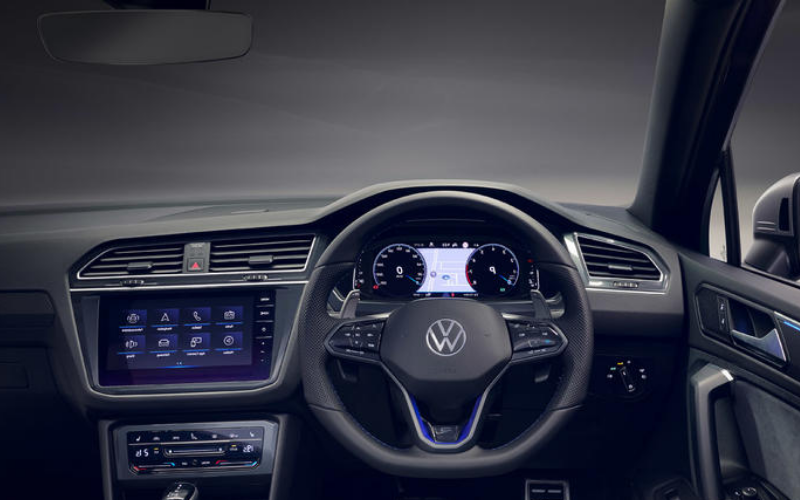 The Tiguan's new R variant can be specified with a touch-sensitive control module for climate functions, instead of the standard physical dials, including illuminated sliders for fan and temperature control.
Other options for the all-new Tiguan R is a sports steering or one that has touch-sensitive controls and sliders in place of buttons.
Additionally inside the new Tiguan R, the sound system has been upgraded in favour of a 480W, 10-speaker Harman Kardon system. Although UK specs have yet to be finalised, we can expect kit upgrades across the newest range.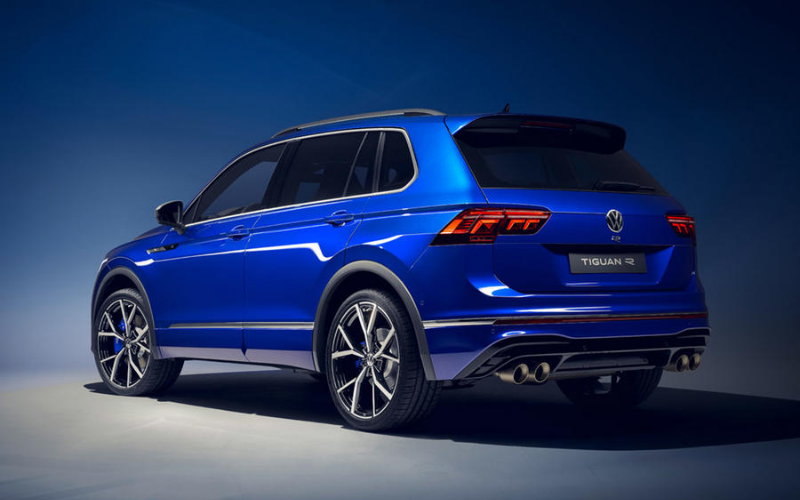 As well as the all-new Tiguan R, Volkswagen will now offer a plug-in hybrid Tiguan for the first time.
With a powertrain similar to the one used in the Golf, Passat and Arteon PHEVs, it will combine a 1.4-litre turbo petrol engine with an electric motor for 242bhp. The Tiguan eHybrid will be capable of running on electricity alone, at speeds of up to 81mph and promises a 31-mile electric-only WLTP range.
For Tiguan drivers, this will mean they can run their daily errands or complete their professional commute - all whilst producing zero emissions.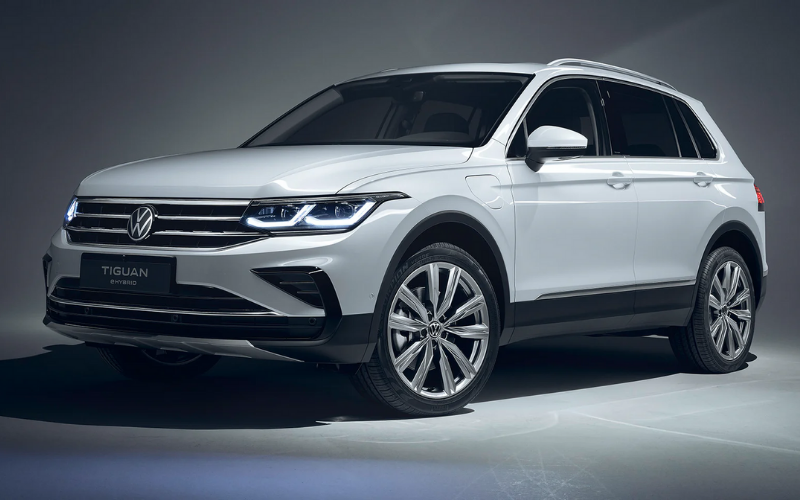 The eHybrid offers multiple driving modes, too, including the GTE mode which will maximise the output of both the engine and electric motor. Efficiency figures for this haven't yet been published.
You can watch Volkswagen's full World Premiere of the all-new Volkswagen Tiguan, here:
The all-new Volkswagen additions to the range are officially due on sale this autumn, with prices expected to rise slightly over the Tiguan's entry point.
In the meantime, if you'd like to take a look at our current great offers on the amazing Volkswagen Tiguan, click the link below: