Volkswagen Reveals Early Glimpse of First Fully Electric Limousine ID. AERO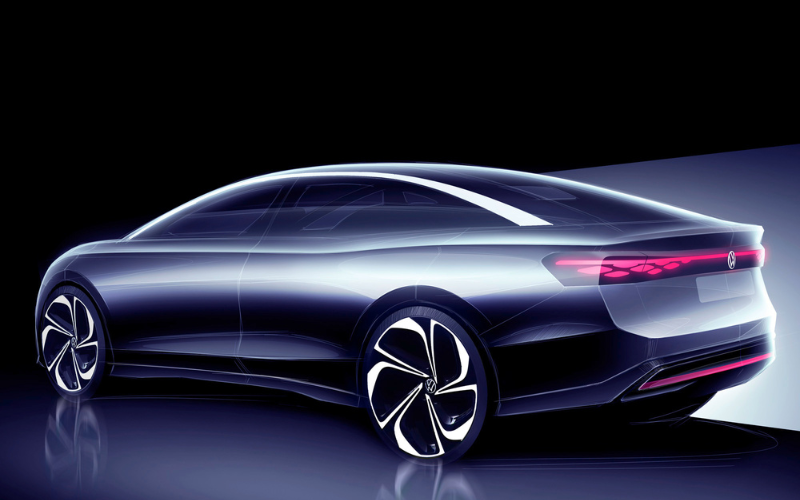 The early designs show a glimpse of the future model and how it will take its place among the Chinese upper-middle class market before a world premiere on 27 June.
As the global automotive industry looks towards developing cars for the future, it should be no surprise that the switch to electric motoring will aim to encompass all categories of vehicle- including the limousine.
Volkswagen have revealed some early design sketches showing what the first fully electric limousine for the Chinese automobile market could look like.
Released on Wednesday 22 June, the images present a concept car featuring sleek aerodynamics with its sweeping roof, and elegant, spacious profile.
A pre-production study not yet on sale, sees the company expand the reach of their successful ID. Family to target the upper-middle class segment and continue implementing the framework within their ACCELERATE strategy.
The world premiere of the pre-production study will take place digitally on Monday 27 June 14:00 (CEST).
The new limousine is based on the philosophy of the company's ID. family, following their Modular Electric Drive Matrix (MEB).
Subtle style elements reflect those of the family, from the streamlined, flowing exterior, to the aerodynamic front and roof, helping to reduce energy consumption while increasing range.
The limousine sees the next world car for a new segment of the market, and the production version is expected to enter the Chinese automobile market later in 2023, while the corresponding model for markets in North America and Europe will also be presented in this year.
Production for these markets will then begin at the Volkswagen plant in Emden.
Another exciting move for the automotive industry, its debut will be well anticipated. In the meantime, why not browse our current range of electric vehicles below?