Volkswagen Reveals Entry-Level Electric ID. LIFE Concept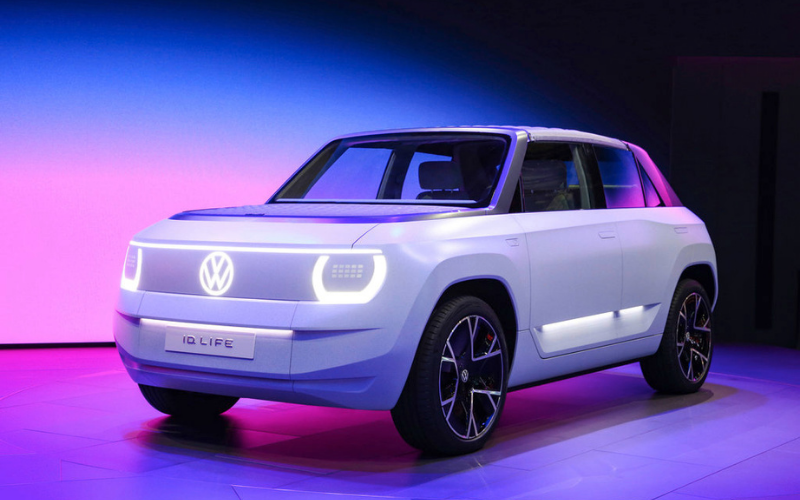 Volkswagen has revealed a striking electric concept car, at the International Motor Show 2021. The notion behind the ID. LIFE is to accelerate the shift to more sustainable transport and to make electronic mobility more widely accessible by 2025.
It will be an entry-level, small family car for the urban environment and will cost around £17,000.
The vision for the vehicle is centred around people and shared experiences. Volkswagen believes that future cars will be so much more than a means to get from A to B, and want to enable people the opportunity to relax and enjoy their car, rather than solely using it for transportation.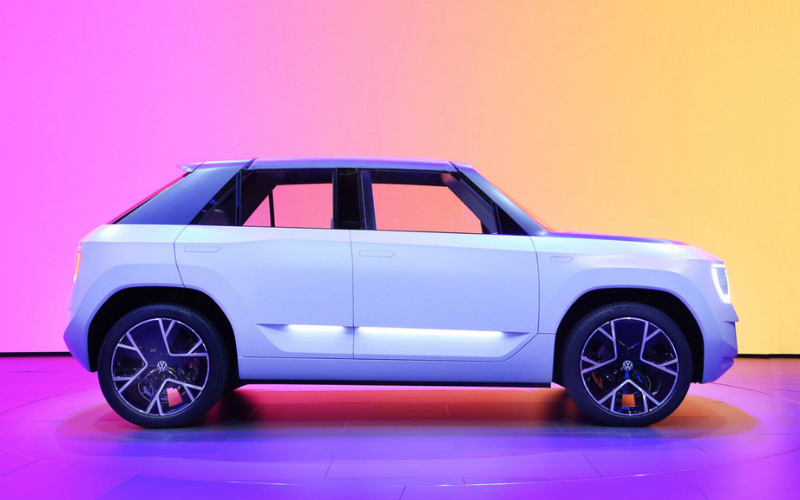 Simplistic Design
The ID. LIFE has been designed with simplicity, clarity and quality in mind.
Additional elements and intricate materials will be done away with. A removable roof will create that open-air feeling, as well as reducing the vehicle weight.
Front-Wheel Drive
The ID. LIFE is based on a specially developed variation of Volkswagen's modular electric drive matrix (MEB), which has been created for smaller vehicles. The electric motor inside the ID. LIFE will drive the front wheels; a first for a vehicle based on the MEB.
The zippy ID. LIFE will accelerate from 0-62mph in just 6.9 seconds, and it's set to have an impressive range of 248 miles (WLTP).
Responsibly-Sourced Materials
The materials and paint finishes used for the ID. LIFE will be sustainably sourced and intelligently worked into the design of the vehicle. For example, wood chips in the clear coat for the bodywork will act as a natural colouring agent, recycled PET bottles will form the air chamber textile for the roof and front cover, and Bio-oil, natural rubber and rice husks will be used in the tyres.
Multi-Purpose Interior
The interior of the ID. LIFE will provide a true digital experience. It will come with a video game console and projector, and can easily be transformed into a lounge as required. The seats have been designed with versatility in mind, for example, the front and rear benches can be completely folded down, enabling cinema-style seating.
Digital Innovation
Exterior and interior mirrors will be replaced with cameras and corresponding digital displays.
A touch panel mounted onto the hexagonal steering will give control over various vehicle functions, and smartphones will be able to easily integrate with the operating systems.
ACCELERATE Strategy
By expanding the ID. Family into the smaller call segment and kicking off prices from ~£17,000, Volkswagen is certainly progressing in the right direction to achieve full electric mobility by 2030 - part of the manufacturer's ACCELERATE strategy towards sustainable mobility.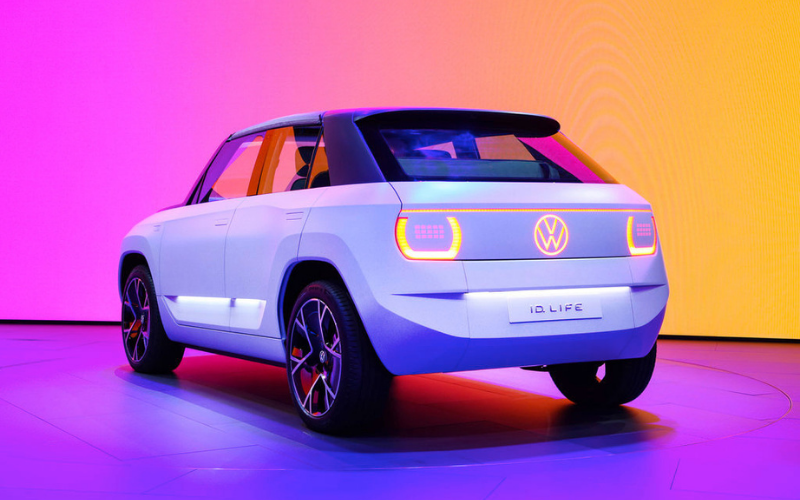 Take a look at our EV Hub to learn more about electric motoring.
Browse All Electric Volkswagen