Volkswagen Reveals Teaser Of New Caddy Beach Mini-Camper Van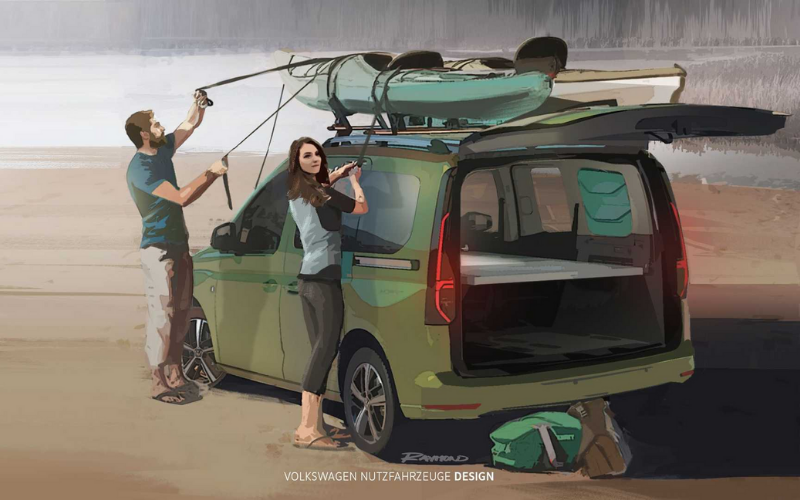 Volkswagen have unveiled their new Beach camper van conversion of the fifth-generation Caddy... and it's ready to make your summer.
Highlights of the new vehicle include a panoramic glass roof that measures an impressive 15.1 square-feet!
The new Caddy Beach was in 2020 revealed along with digitally rendered images.
VW have declared it's to feature a 'completely redeveloped interior' promising as much comfort as the larger California and Grand California models.
The new model has been created for a couple or small family who want to go away on a weekend adventure.
The cabin has camping chairs and a table that stow away. For extra storage, there are bags against the walls that can double as privacy screens for the windows.
When it's time to sleep, occupants can deploy a bed that measures nearly 2 metres (6.5 feet) long. Occupants can gaze at the stars through a large panoramic glass roof. If you find the window lets too much light into the cabin, it's even possible to darken the panel and the other windows.
VW's teaser sketches also suggest the manufacturer intends to offer a tent that attaches to the rear hatch. It would greatly expand the area, giving more room to relax and enjoy your holiday.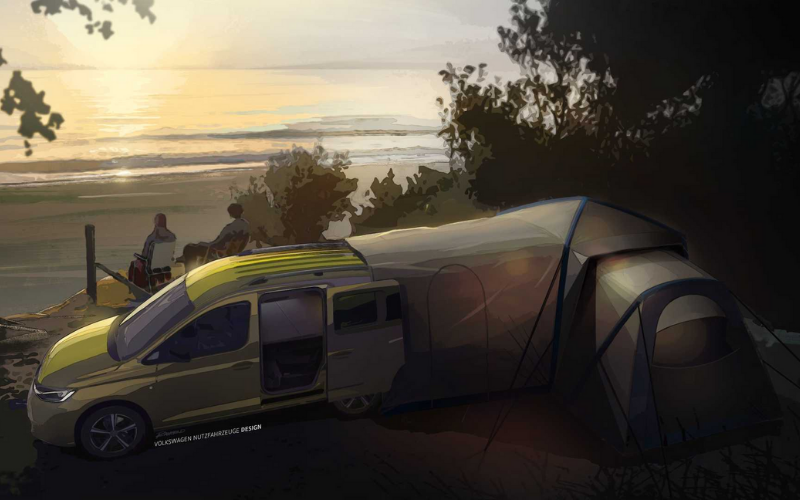 New technology available on every Caddy, including the Beach, covers 19 driver assistance systems, such as Travel Assist for assisted steering and cruise control that's operable 'over the entire range of speeds'. Trailer Assist makes towing easier, too.
Engines include multiple diesels with outputs that span 74bhp and 120bhp, with a new twin-dosing catalytic reduction claimed to make the campers among the cleanest of their type in the world. A 114bhp TSI petrol engine is also to be offered.
The all-new Volkswagen Caddy-based camper will get a full debut in September.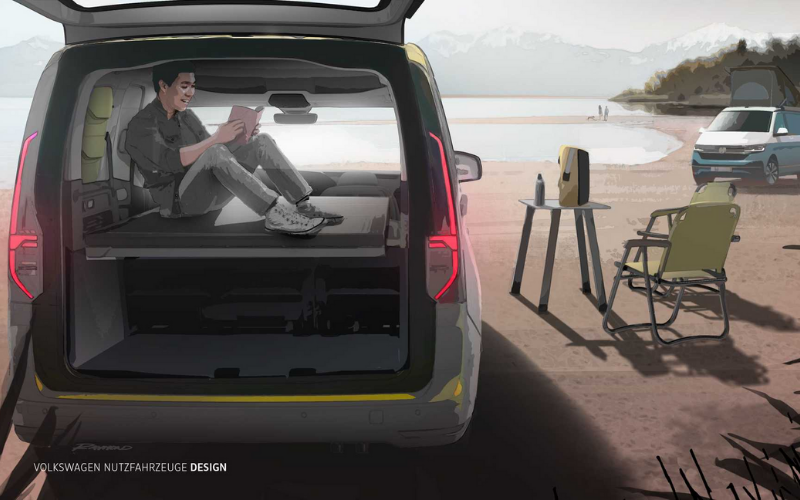 Here at Vertu Motors, we'll keep you up to date with all the latest Volkswagen news – so, stay tuned!
To view our deals on new VW Caddy vans, click the link below: