Volkswagen To Introduce Touareg R Plug-In Hybrid At Geneva Motor Show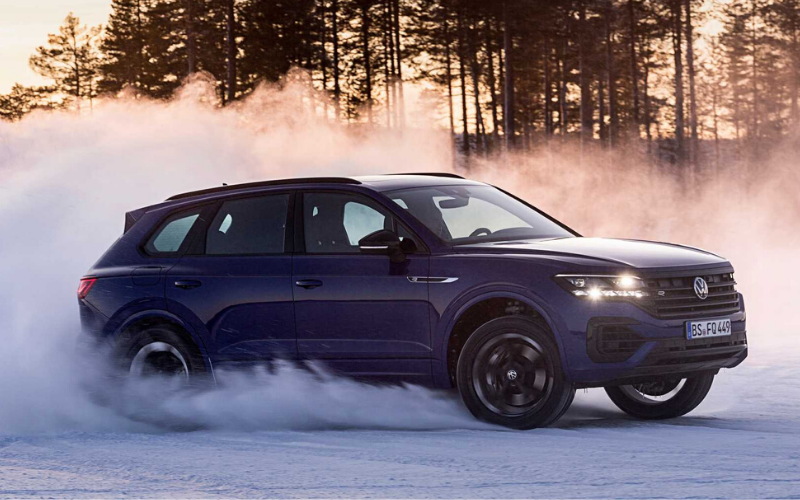 Volkswagen will introduce the new Touareg R with a plug-in hybrid drive at the Geneva Motor Show - 5th to 15th March 2020. The all-new Touareg R is set to have a powerful petrol engine and all the advantages of pioneering electric mobility.
There were rumours of a new high-performance Touareg carrying the 'R' badge for a little while, but it wasn't until late October 2019 when Volkswagen confirmed the return of the speedy SUV.
Debuting next week at the Geneva Motor Show, the Touareg R follows the Touareg R50 of the late 2000s, but instead of a large 5.0-litre V10 TDI engine, it combines a 3.0-litre V6 fuel-fed unit with a powerful electric motor.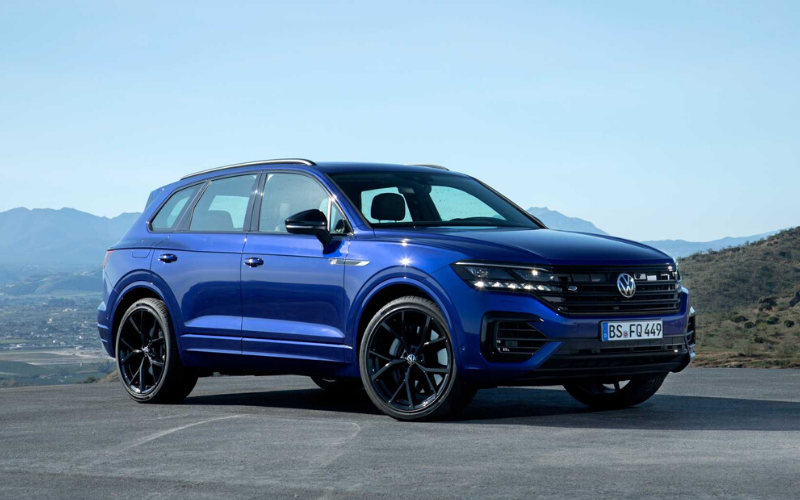 When Touareg R's battery is sufficiently charged, the new SUV starts in electric E-MODE for zero emissions. It can be driven at up to a fast 87 mph using only electric power; above this speed, the turbocharged fuel engine supplements the electric drive motor.
Perfect for city dwellers, the Touareg R will cover most commuter distances fully electrically. The electrified SUV has enough juice for a zero-emissions range of up to 30 miles, while the hybrid punch is estimated to finish a 0 to 62 mph sprint in just five seconds.
With all-wheel drive and the powerful hybrid system, the Touareg R is designed and ready for for a superior maximum towing weight of 3.5 tonnes!
This Volkswagen model is also the first plug-in hybrid SUV available with Trailer Assist - an assistance system for automated manoeuvring when attached to a trailer. This is also possible with purely electric power.
The latest Travel Assist version is also a new feature, enabling assisted driving up to speeds of 155 mph for the first time.
The SUV was designed by the Volkswagen R performance brand, which traditionally develops the sportiest models in the Volkswagen range.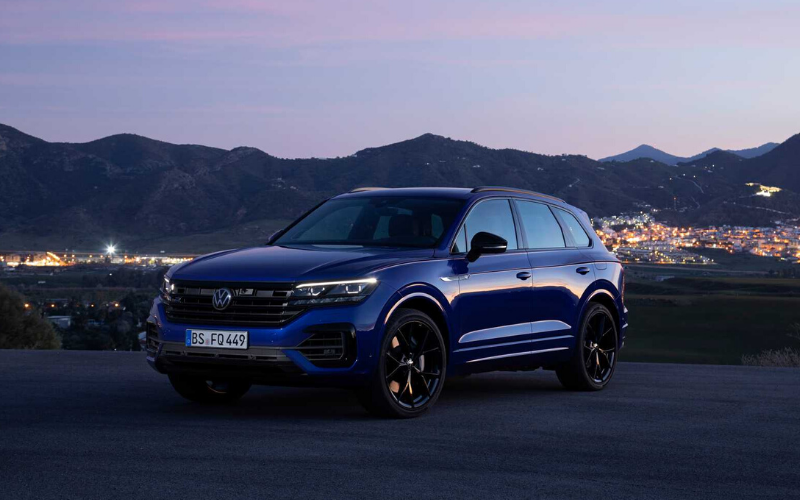 The Touareg R represents a Volkswagen evolution - it is the first Volkswagen R model to feature a plug-in hybrid drive. It is also the first time a hybrid model has become the most powerful Volkswagen.
The all-new Volkswagen Touareg R will give drivers of the future a powerfully, more sustainable car.
The VW Touareg R will celebrate its public debut next week at the Geneva Motor Show, where it will share the spotlight with two other newly launched VWs – the Golf GTI and GTD.
The Volkswagen Touareg R is thought to go on sale in the UK by the end of the year.
More details on production, release date and pricing will most likely be revealed at the show too. Keep a look out for when the all-new Touareg R becomes available at Vertu Motors.
In the meantime, to learn more about all things hybrid and fully electric at Vertu Motors, click the link below: