Volkswagen Vans Triumph At Van Fleet World Awards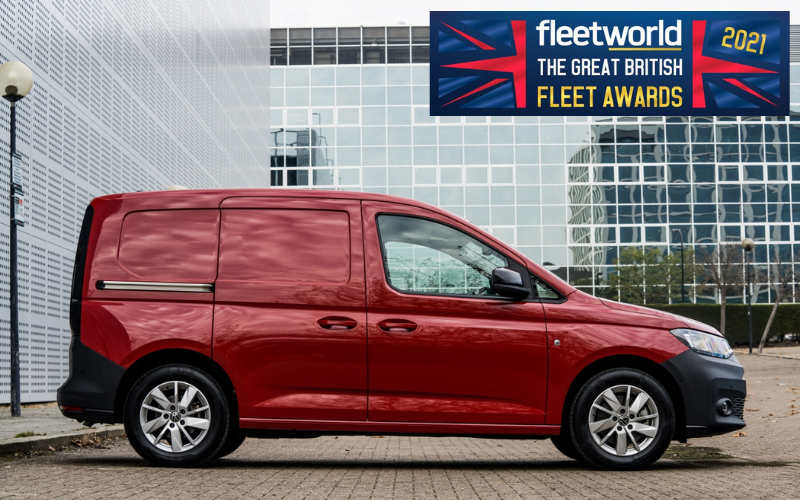 While the all-new Caddy took home the title of Compact High Cube Van at the Great British Fleet World Awards, the Volkswagen Transporter 6.1 was highly commended in the Medium Van of the Year category.
The Great British Fleet Awards are hosted by industry-renowned publication Fleet World, focusing on the best vehicles available for industry workers and business owners.
The expert judging panel is made up of Fleet World's editors. All panel members boast decades of invaluable experience and industry knowledge, which was used to pick the winners in each category.
Despite tough competition, the fifth-generation VW Caddy – which was just launched last year - scooped the award for Compact High-Cube Van of the Year.
The judges celebrated the compact van's state-of-the-art technology, comfort, and reliability.
The fact that the Caddy has been recently redesigned to match today's market, was also noted and applauded. The all-new Volkswagen Caddy now offers increased space, efficient engine options, additional driver assistance systems to improve safety, and a new connected Digital Cockpit and infotainment system.
The Volkswagen Transporter 6.1 was also honoured at the awards, as it was highly commended in the Medium Van of the Year category.
The judging panel recommended the model for its refreshed design and cutting-edge connectivity.
John Kendall, Editor of Van Fleet World, commented: 'Caddy has helped to set the standard in the Compact High Cube van segment and the latest fifth generation model looks set to continue the trend.
'It's larger and easier to load. Engines are tried and tested familiar diesels with petrol and hybrid variants to follow.
'Buyers will have a choice of analogue or digital instruments to suit a variety of users and the tablet-like touchscreen is intuitive to use.
'On the road, it's as smooth and comfortable to drive as you would expect from a Caddy. In short the Caddy is an impressive all-rounder and looks set to win new fleet customers in its first year on sale.'
Claire English, Head of Fleet at Volkswagen Commercial Vehicles, added: 'We are delighted that just as it is launched, our all-new Caddy has won this distinguished award, and that the Transporter 6.1 has also been recognised in its category.
'This early affirmation for our new model will no doubt give fleet customers, large and small, great confidence in its qualities.'
Available to order now, take a look at our fantastic deals across the award-winning Volkswagen commercial vehicle range, including the all-new Caddy: