VW Golf GTI Crowned 'Best All-Rounder' At Autocar's Britain's Best Car Awards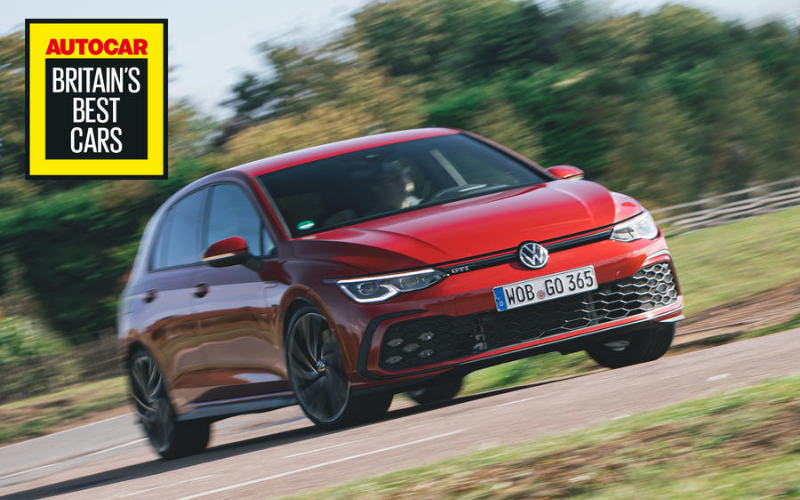 Autocar have revealed the winners of their 2020 'Britain's Best Cars' Awards this week, in which the categories reflect what the British public want out of their next new car.
Autocar's small team of judges picked winners based not just on a car's 'objective merits' but also on 'more nuanced and subjective factors', such as how likeable and enjoyable a car is. The winners of each class will be able to call themselves the country's best cars, to drive and own.
Unsurprisingly, the incredibly popular VW Golf GTI was picked as Britain's 'Best All-Rounder'.
Autocar's judges celebrated the Golf GTI for being 'desirable, fast and exciting yet also smart, usable and less shouty than its rivals.' Despite hatchbacks being incredibly versatile as a class, the Volkswagen GTI offers just that little bit extra in every feature it houses.
Autocar declared that the Golf GTI 'feels ready for just about anything.'
The team of judges recognised that 'no single car has done more, over eight model generations and more than 40 years, to demonstrate how ready people are to pay a premium for a hatchback of extra-special status and abilities, from which they know they can get their money's worth in everyday use.'
Additionally, Autocar commended the way the Golf GTI can 'mould' itself to any situation. Its spacious and quality interior, excellent performance and capability, plus helpful and advanced technology, all make it the perfect car for a busy week's schedule.
The new Volkswagen Golf GTI has been recognised as a highly reliable hot-hatch that can go anywhere and do anything.
If you'd like to shop our great deals on the award-winning Volkswagen Golf, click the link below: