Well-Known General Manager Joins Vertu Toyota Leicester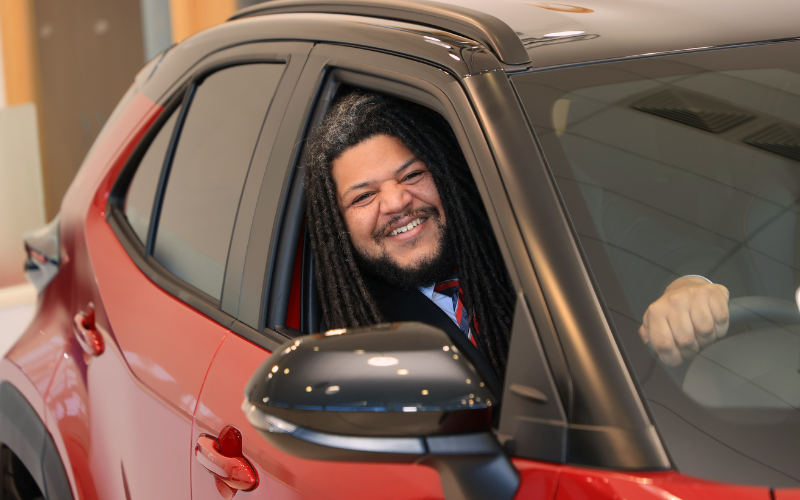 Nathan Sawbridge HonFIMI has been appointed as General Manager at Vertu Toyota Leicester.
He graduated from Sheffield Hallam University with a BA Hons Business & HR Management, entering the motor industry in 2009. Roles at Pendragon and Inchcape preceded Nathan joining the Vertu Motors group.
Nathan is a member of the Institute of the Motor Industry (IMI) diversity taskforce and was awarded an Honorary Fellowship in 2022, the highest accolade bestowed by the IMI. The IMI Diversity Task Force was established in 2021 to understand the challenges and barriers under-represented groups face when working in or trying to enter the automotive industry.
Nathan Sawbridge said: "I met Vertu Motors plc Chief Executive Robert Forrester through the IMI and instantly knew that this was a leader and company with values that are closely aligned to mine.
"The opportunity to join Vertu Toyota Leicester, which is part of one of the most diverse areas in the country, is very exciting. I am looking forward to working with my new colleagues and getting to know customers from across the whole community.
"I also hope that I can continue to encourage people from all backgrounds that this is a great industry to build a career in."
Chris Taylor, Group Operations Director commented: "Nathan is a talented and high-potential leader who has a true passion for the iconic Toyota brand, and for leading his team in Leicester to deliver the highest levels of customer service."
Robert Forrester, Chief Executive of Vertu Motors plc, said: "I am absolutely delighted to welcome Nathan to the Group.
"He is a consummate professional, and through his work with the Institute of the Motor Industry (IMI) is changing the sector for the better. To receive an Honorary Fellowship is a testament to his passion for encouraging diversity and inclusion and this is something that resonates with me.
"I am certain he will be a great success at Vertu Toyota Leicester."