Why The All-New Toyota Hilux Is A Pick-Up Ready For Anything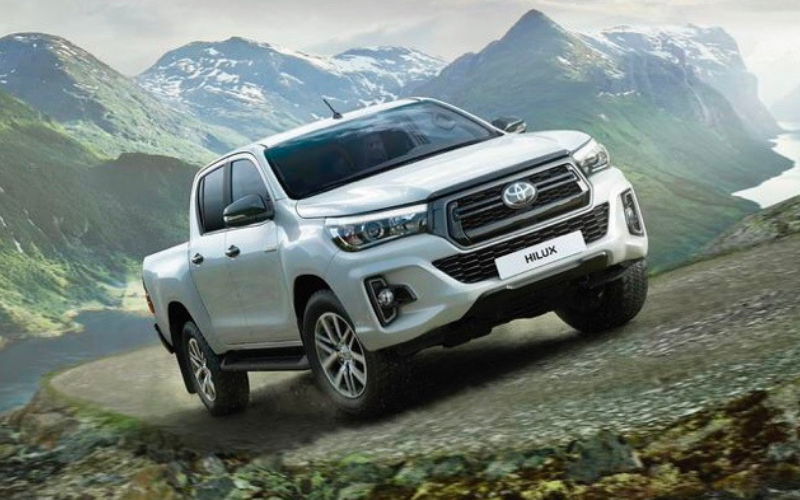 The all-new Toyota Hilux is practically invincible – it's built ready for anything, possibly even an apocalypse!

We've come up with some clear reasons why the Hilux is something unique; it's ready for anyone or anything. From daytime running lights and vehicle stability control, Hilux owners can be confident in their journey.
The all-new Hilux embodies toughness and protection. Building on its legendary strength and reliability, the frame and body structure have been redesigned to ensure toughness, while a stronger, wider under-body now offers greater protection for all of your work needs.

The new Toyota Hilux comes strong, yet powerfully quiet. The 2.4 litre diesel performs excellently thanks to the newest technology, which dramatically increases torque in low-to-medium speed ranges.
The engine has been designed to keep noise levels down and efficiency up. The refined sound insulation could make you forget that you're even driving a pickup.
It's not just for hard work too – the new Toyota Hilux comes with a premium design and ultra comfort.
Everything from the aggressive and confident grille – now integrated into the bonnet, for a powerful, seamless look – to the dynamic sidelines, underline the premium design.
The detail along the windows and a wide choice of wheels make the Hilux eye-catching and bold on the road.
The state-of-the-art Toyota Touch 2 multimedia system, with 7-inch display, comes with all the mod-cons you could need – Bluetooth connectivity, Apple CarPlay and Android Connect mean you can safely stay in touch wherever you are, and keep your favourite tunes going.

An advanced and intelligent Sat Nav will keep you on the right track, whilst a live ETA of the chosen optimised route will keep you informed.
The extensive range means you can explore some of the styling details that make the Hilux range so striking.

For more specifications, prices and information please see below: