Why The Kia Sportage Makes A Perfect Family Car
As a popular choice of compact SUV since it was first introduced in 1993, the new Kia Sportage offers drivers outstanding comfort, style, practicality and technology.
It's no wonder then that the new Kia Sportage would make an excellent family car, capable of supporting parents through a busy week's schedule.
Find out exactly what makes the new Kia Sportage a fantastic choice for your family, here:
The new Kia Sportage comes family-sized.
The new Kia Sportage's bold appearance and SUV stance gives you confidence on the school run, whilst inside, there's plenty of room for a growing family and all of the baggage that comes with it!
Parents won't have to worry about lugging changing bags, PE kits, school projects, instruments or a buggy, as the new Kia Sportage comes with room for it all.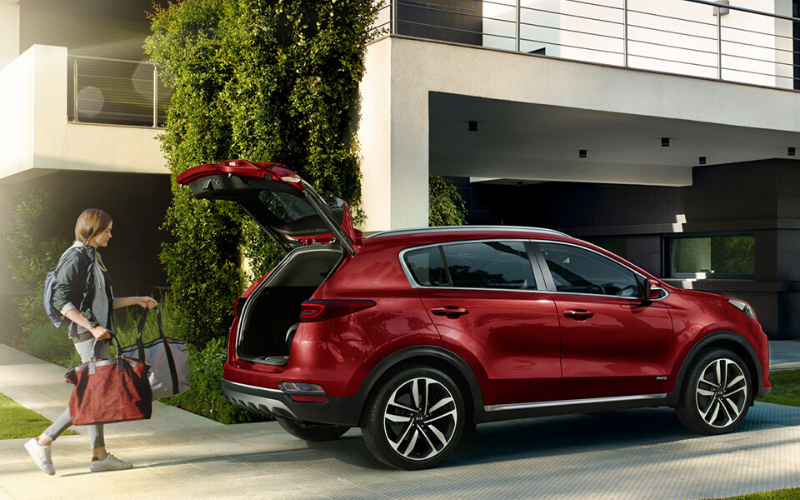 The spacious interior gives each passenger a comfortable (and wider than average) seat. As a five-seater, the boot space is 491-litres large. As for additional storage space, there are pockets on the backs of the front seats, two cup-holders in the centre console and a large cubby under the armrest.
If you like to sit high up, that's another reason to consider a Sportage – as a mid-size SUV, it places you further away from the road. With slim windscreen pillars, large windows and height-adjustable seats, the Sportage gives great visibility over traffic, yet it's a smaller SUV-style still fits well in an urban landscape.
The Sportage is easy to drive around town, dashing effortlessly from school, to clubs, to home – all before bedtime! In addition, the Kia Sportage's seats are soft yet durable; they're ready for a day of activities and to sleep soundly in on the way home.
The new Kia Sportage has been designed with family in mind.
The Kia Sportage is suited to look after your precious cargo - getting your family safely where you need to be.
The Kia Sportage stands strong and sophisticated - with smooth flowing lines, light handling and a spacious and plush interior, the Sportage can become a safe haven for your kids.
Whatever your week consists of, the Kia Sportage can be tailored to compliment your family's activities. A wide range of accessories are available to make life a little bit easier: from roof racks to luggage nets, the Sportage can have you covered.
Integrated side steps, for example, make a great safety addition for your smaller passengers that clamber aboard!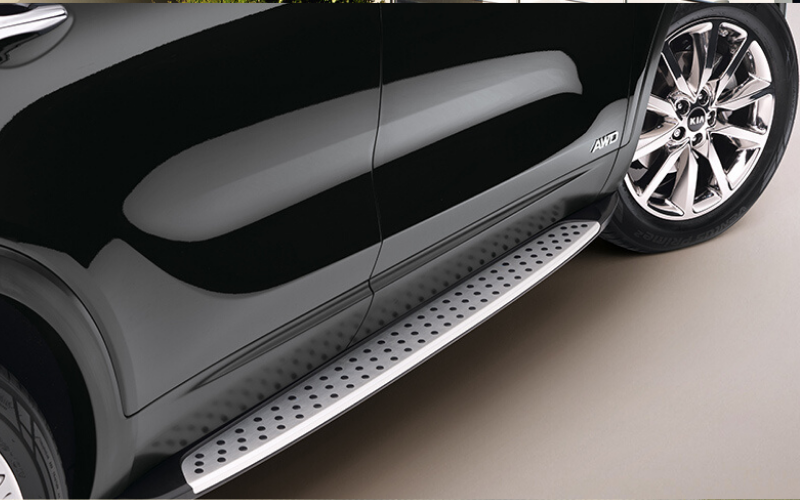 The new Kia Sportage comes packed with helpful technology.
To give a helping hand when family life gets hectic, the new Kia Sportage offers loads of features to keep everyone satisfied during car journeys.
The Kia Sportage comes with a state-of-the-art infotainment system, so that even a stubborn teenager would be impressed and entertained. The Sportage's centralised 8-inch touchscreen makes it easy to navigate and use all the cutting-edge technology available.
An intelligent navigation system optimises your drive time, whilst the Kia Sportage's host of connectivity features mean it's easy to keep in touch with anyone, anywhere – especially handy if you need to call home for back-up!
With a live ETA on the Sportage's advanced Sat-Nav, which also finds the best route possible, you should successfully avoid the 'Are we there yet?' chorus from the back. Apple CarPlay and Android Auto connectivity ensure that no one will be short on tunes for a carpool karaoke either.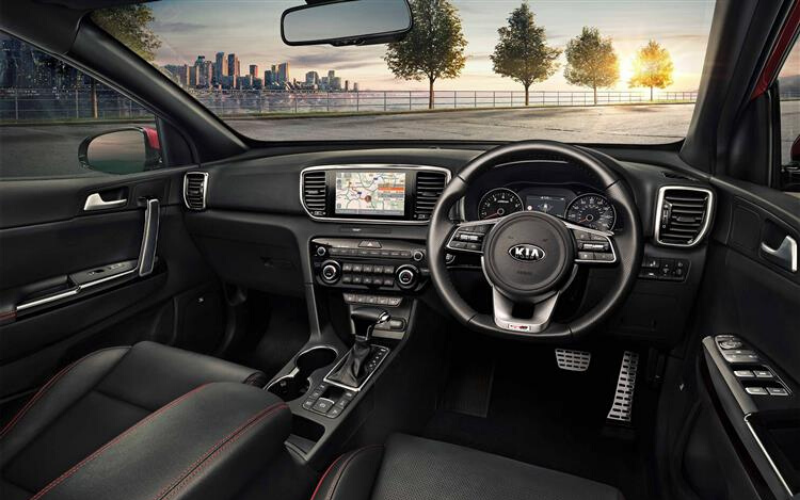 The new Kia Sportage boasts a 5-Star safety rating.
With a slightly larger presence on the road, the latest Sportage offers a host of great features to keep you and your younger passengers as safe as possible.
The Euro NCAP is an independent organisation to judge a car's safety, producing yearly reports on all the latest models. Having reviewed the Kia Sportage, Euro NCAP declared the compact SUV to have a 5-star safety rating with just its standard features intact.
As well as the usual safety mod-cons of a new car, including ISOFIX fittings for the really little ones, the Sportage can come with seatbelt reminders for both front and rear seats, Speed Assistance and Lane Assistance Systems. That means your Kia car will automatically keep a look out for, and avoid if possible, potential dangers on the road.
This definitely gives a parent peace of mind when you're carrying precious cargo.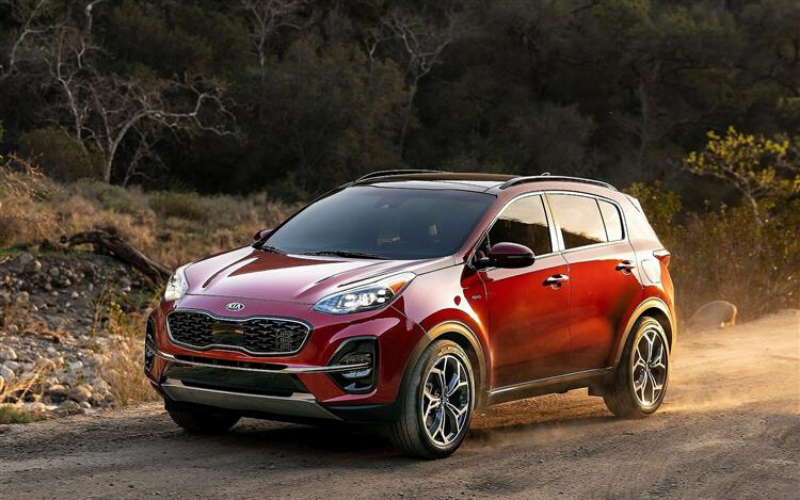 From weekend adventures to the busy school-run, the Kia Sportage is ready for action.
Prices for the new Kia Sportage start from just £21,010 for the 1.6 GDi ISG 1 5dr Petrol Estate. At that price, the Sportage is fantastic value for money, considering the family SUV provides such high levels of comfort and functionality, combined with cutting-edge technology and great performance.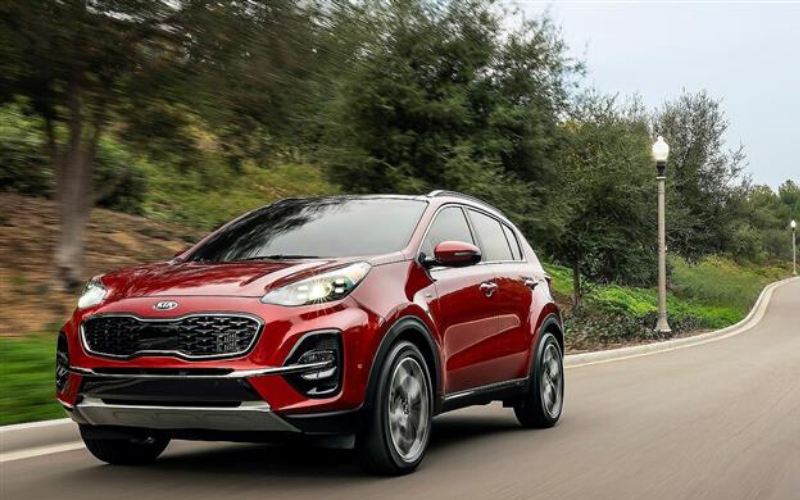 It's incredibly hard to find fault with the new Kia Sportage – it's a clear choice for families looking for a car that looks after and suits everybody's needs.
What's not to love about the Kia Sportage? It's available now too – enquire about one of our amazing deals, today: