Why The New Toyota Yaris Is The Perfect Hybrid For 2020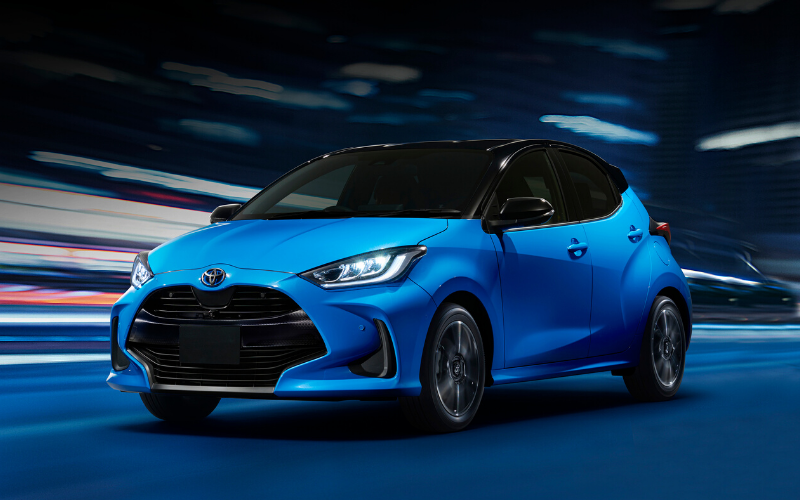 The all-new 2020 Toyota Yaris hybrid offers more choice and more fun than ever before.
The 2020 Yaris hybrid is a revamped version of a classic favourite - not only will the all-new Toyota Yaris hybrid bump up your style points, but it is also the small car that meets the demands of everyday life!
From tackling the morning rush-hour, to parking in the tightest of spaces, the 2020 Yaris hybrid will help drivers cope with the hustle and bustle of daily life whilst being an economic and eco-friendly option.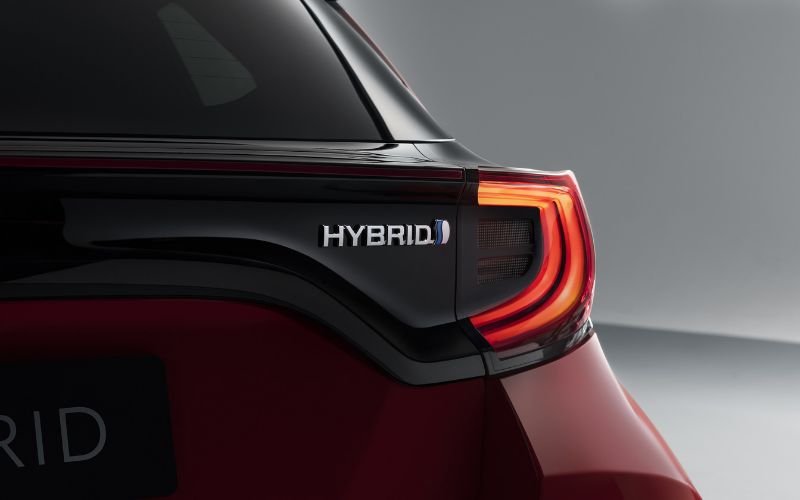 The size of the Yaris is perfect for great manoeuvrability, helping you to nip in and out of town quickly and easily and making parking a complete breeze. Featuring a 1.5-litre hybrid system, the all-new Yaris has the ability to drive in electric mode around the city.
As a self-charging hybrid, the driver doesn't have to worry about locating charging points or plugging in at night. It gives every driver an easy option to go a bit greener.
The new Yaris hybid has been made super comfy. The larger wheel space means sitting in the back reveals a surprisingly roomy supermini, with lots of space for knees, heads and kicking feet!
To make sure there are less complaints through your longer journeys, the rear seats are comfier and more supportive than the small car norm.
Packed with the latest technology, the 2020 Yaris hybrid comes with an 8-inch touchscreen display, Apple Carplay and Android Auto connectivity.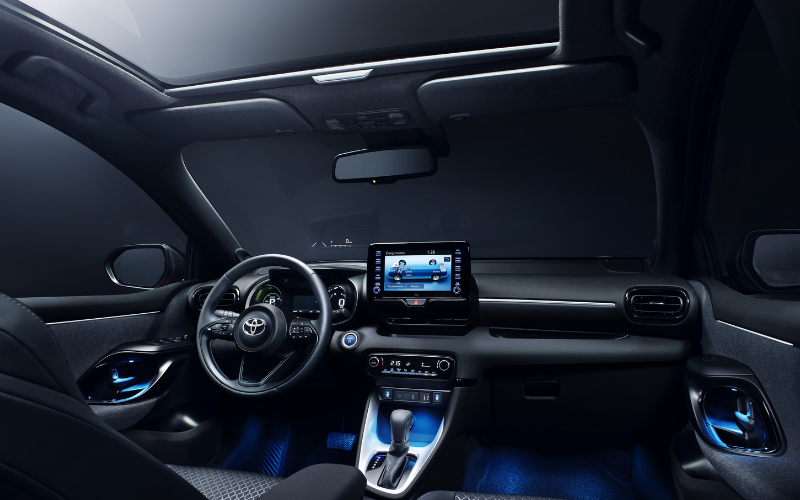 Safety was also a design priority for the new Toyota Yaris, with the 2020 model aiming to be one of the world's safest cars. Driving assistance systems are included, such as Lane Assist and Cruise Control, to make driving easier and safer.
The Toyota Yaris is also a great car for first-time drivers. It's cheap to run, has great fuel economy and is an ideal size to safely start your journey on the roads!
There is very little to fault the all-new Toyota Yaris hybrid, built with you in mind to be the perfect car.
For more specifications, prices and information please see below: