Why the Volkswagen Polo Makes A Great First Car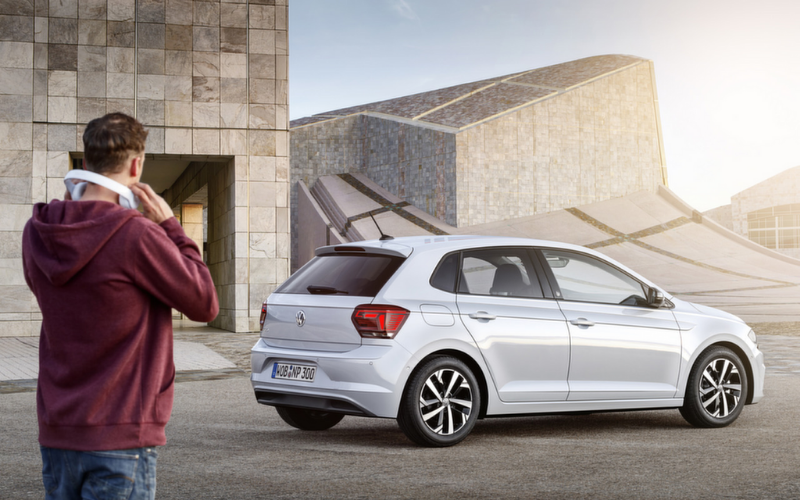 Taking to the roads before or just after passing your driving test can be daunting – you need a car that's reliable, safe, easy to drive and got the bells and whistles to look after you.
The search for the perfect first car can be hard. You'll want a lot from it, all while being not too expensive to run.
Fortunately, we're pleased to tell you that the Volkswagen Polo fits the bill. Its intelligent technology, great performance and cheaper running costs make it an ideal starter car.
Here's exactly why the Volkswagen Polo is worthy of your green 'P' pass plates:
The Volkswagen Polo comes packed with advanced technology.
Every version of the Volkswagen Polo comes with a slick 8-inch touchscreen infotainment system with crisp graphics and responsive, intuitive menus. The Volkswagen Polo can also offer Apple CarPlay and Android Auto smartphone mirroring. But the Polo's party piece is its 12-inch Active Info display – an optional digital screen that replaces the conventional dials.
This will display a range of info, from your mpg to a huge sat-nav map, transforming the Polo into an advanced and intuitive control room for you to play with.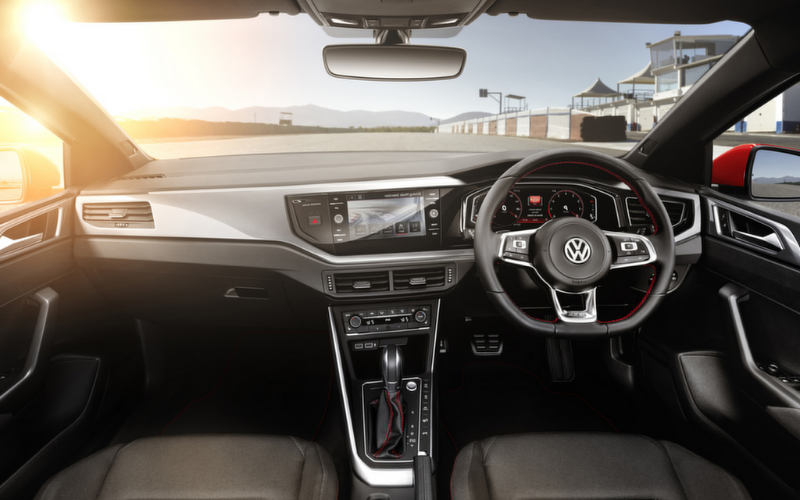 The Polo is stylish, sleek and always performs well.
The Volkswagen Polo is a supermini that not only comes with high-class looks and a confident stance on the road, it offers its driver so much inside too. The Volkswagen Polo has a smart, spacious, comfortable and upmarket cabin; it feels impressively well built for such a small car.
It's easy to get comfortable inside the Polo, as there's plenty of seat adjustment on the front seats and more headroom than you'll find in alternatives. Things are equally comfy in the back, and as the Volkswagen Polo has rear doors, climbing into the back seats is a breeze.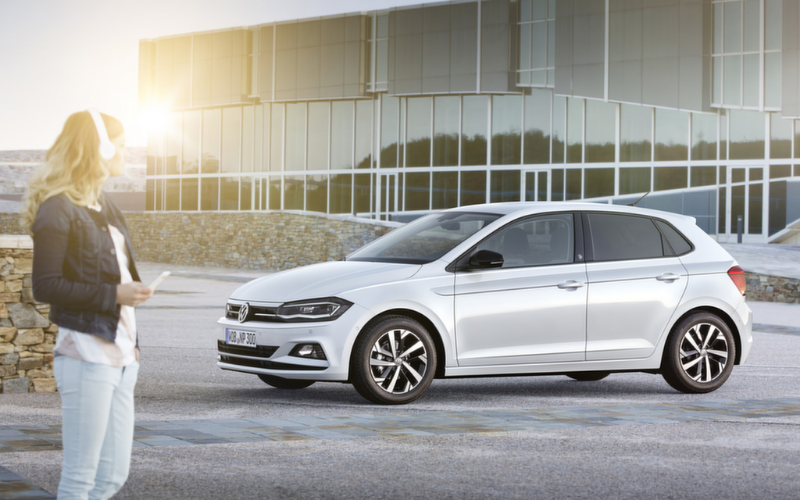 With the new Volkswagen Polo, if you fancy personalising your interior a little, you can pick from a selection of eight colourful dashboard trims - ranging from a sporty, smooth blue to a loud and proud orange. For extra style, the higher-spec models come with a vast panoramic glass roof, too.
The Volkswagen Polo is also impressively relaxing to drive. It's comfortable around town and tackles twisty country lanes with confidence. For longer road trips, the Volkswagen Polo is quieter on the motorway than most rivals and less bouncy on uneven roads too.
The Volkswagen Polo comes with a 5-Star Safety Rating.
With Volkswagen's intelligent safety technology, the Polo comes with a host of great features to keep you and any passengers as safe as possible.
The Euro NCAP is an independent organisation that judges a car's safety, producing yearly reports on all the latest models. Having reviewed the Volkswagen Polo, Euro NCAP declared the supermini car to have a 5-star safety rating with just its standard features intact.
As well as the usual safety mod-cons of a new car, including parking sensors and a rear-view camera, the Polo offers seatbelt reminders for both front and rear seats, Speed Assistance and Lane Assistance Systems. That means your Volkswagen will automatically keep a look out for, and avoid if possible, potential dangers on the road.
This definitely gives a driver peace of mind when they're new to the roads!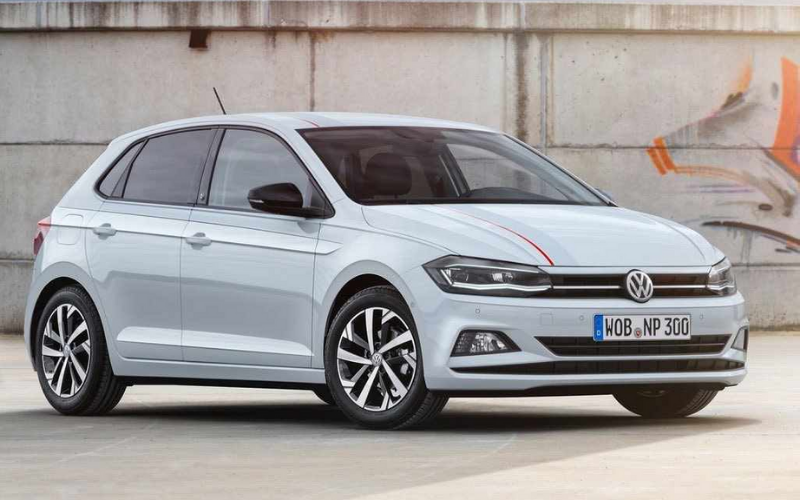 The Volkswagen Polo comes with cheaper running costs.
The VW Polo is arguably one of the most economical car you can buy! All petrol models, apart from the Polo GTI, achieve an average of 60mpg, making it a practical choice for getting around on a budget.
Less frequent stops at the petrol station, means less time reaching into your wallet. In addition, if you pick your Polo with a smaller engine, you'll be surprised how reasonable it will be to insure too, despite it being your first year on the road!
What's also worth noting, is that the Polo does well to hold its resale value against its supermini competitors. You'll not lose out on this guaranteed quality purchase.
Top Tip: One of the best models to run as your first car is the Volkswagen Polo SE TSI - the 1.2L petrol engine excels in performance, fuel efficiency and official CO2 emissions.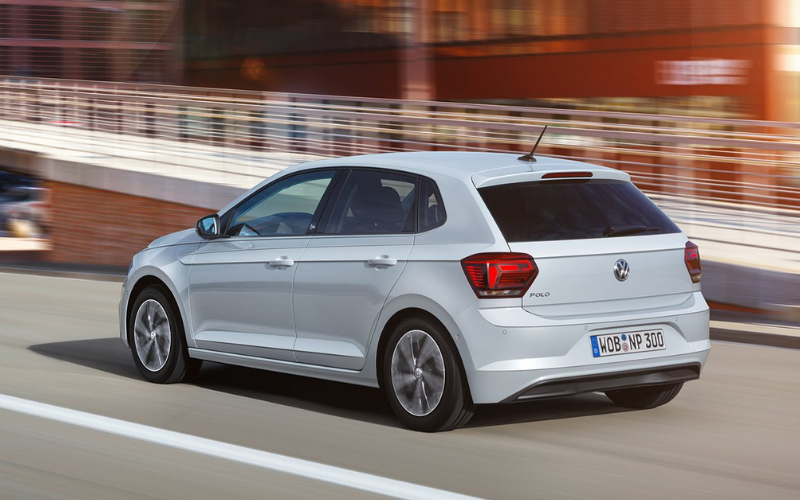 The Polo proves being a jack of all trades is no bad thing – it's good you have to wonder why anyone would choose anything else as their first-time wheels!
If you're interested in buying a new Volkswagen Polo, take a look at our great deals by clicking the link below:
Equally, if you'd like to find a fantastic deal on a used Volkswagen Polo, click the link below to browse our stock: