Why We Love The All-New Volkswagen Tiguan Allspace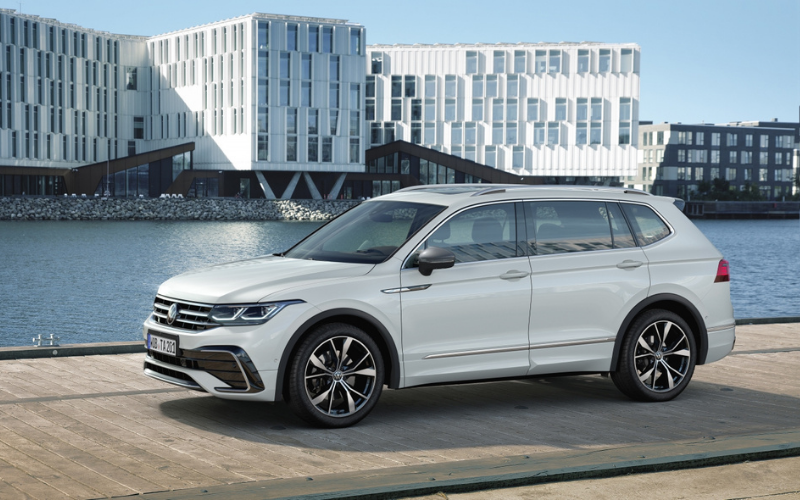 Volkswagen's refreshed Tiguan Allspace is here, featuring a sharper design and technical highlights.
Find out why we can't help but love what this seven-seat SUV has to offer:
Design
The all-new Allspace features a fresh new design, giving it a bold and confident presence on the road.
Featuring tweaks that can be seen on the recently revealed Tiguan range, the Allspace model is ready for modern family life.
The new Tiguan Allspace comes with Matrix headlights and an LED light bar stretching the width of the grille, along with scrolling indicators, seen for the first time on the large SUV.
The rear of the Allspace features upgraded LED taillights, however, still boasts the strong, domineering presence we know and love.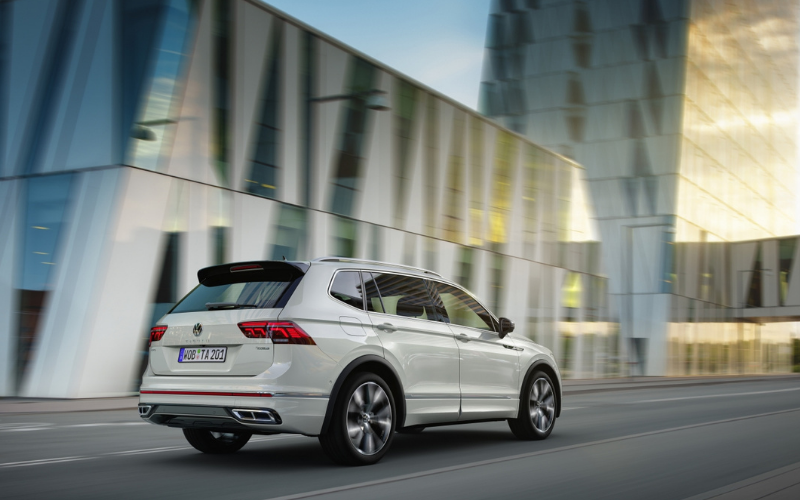 Performance
With the 2021 VW Tiguan Allspace, you'll have the choice of three petrol and two diesels engine options.
Although details of these haven't been fully revealed by Volkswagen yet, they're all likely to be 2.0-litre units ranging from 150hp to 200hp.
All-wheel-drive versions of the Tiguan Allscpace will be available too, along with a DSG automatic gearbox if desired.
We love that with the Tiguan Allspace, you'll be afforded a practical and spacious family seven-seater, that can still keep up with other premium SUVs on the market.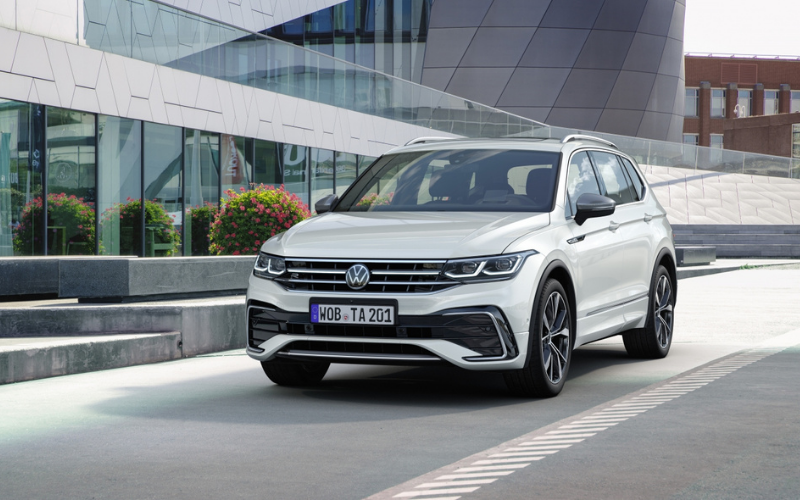 Interior
We love that the interior of the Tiguan Allspace has been refreshed to include more premium details and host all the new on-board tech available.
Volkswagen's new digital driver's display now comes as standard, replacing dials and gauges with a state-of-the-art touchscreen.
In addition, the new Tiguan Allspace may also house an optional new Harman Kardon sound system.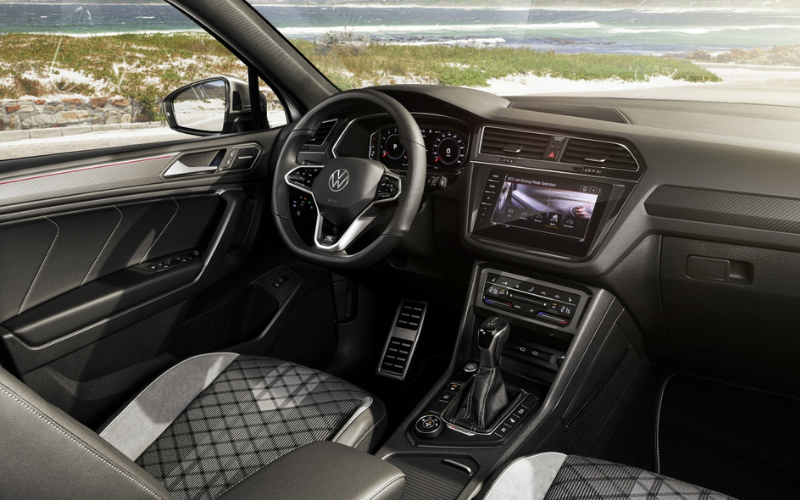 For fans of previous Tiguan Allspace models, you'll be pleased to hear that there's no change to its practicality though...
Seating seven passengers comfortably and with 700 litres of possible boot storage space, there really is 'All-the-space' you could need for a growing family.
Technology
Vertu Motors loves that the new Volkswagen Tiguan Allspace hosts VW's latest Travel Assist package.
Volkswagen's Travel Assist is semi-autonomous driver-assistance technology that permits the SUV to take control of braking, steering and acceleration for you for brief periods.
For versions that are equipped with a DSG automatic gearbox, this will work from a standstill.
Manual versions of the Tiguan Allspace will need to be travelling at least 19mph for Travel Assist to work.
Travel Assist will even operate up to speeds of 130mph, just in case you're planning any Autobahn excursions in your new family SUV!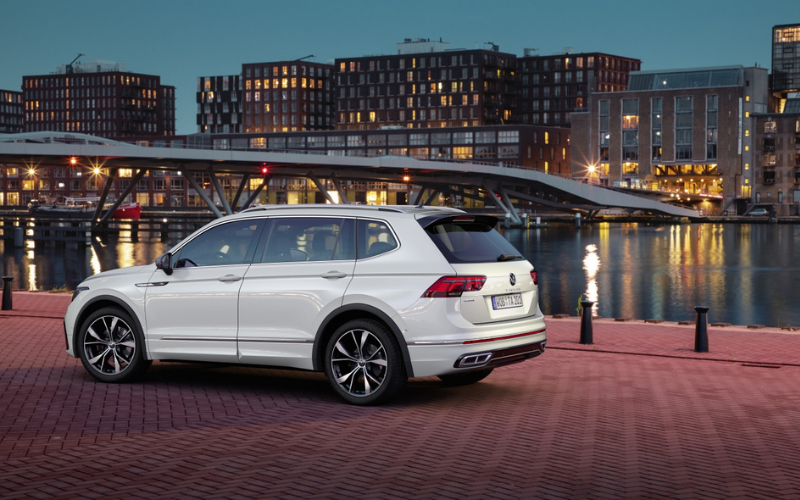 The all-new Tiguan Allspace is set to go on sale later this year, with prices likely to start around £33,000.
In the meantime, if you'd like to register your interest in the all-new Tiguan Allspace, get in touch with your local Vertu Volkswagen retail site: