Win A Pair Of Cinema Tickets Courtesy Of Kia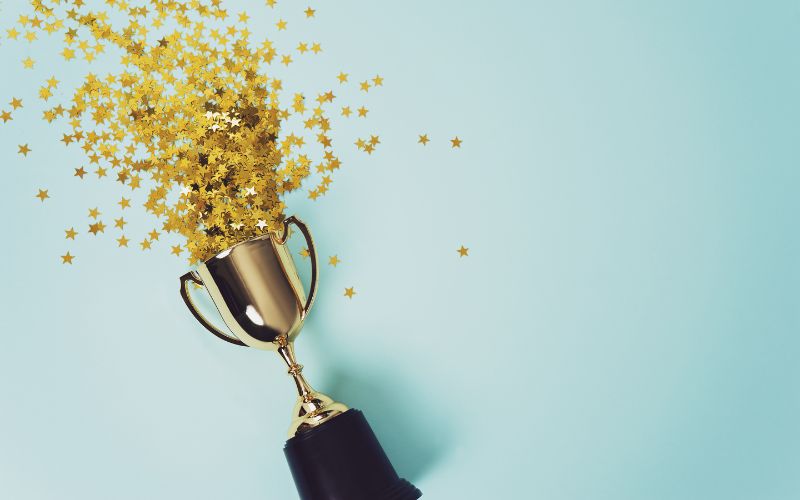 Social Media Competition Terms and Conditions:
No purchase necessary. We are giving one individual the chance to win Cinema tickets for themselves and one of their friends.
More detail on entry requirements is within the competition entry post on Facebook. There is no cash alternative. The prize is n ot transferable. The competition is not open to any employees of Kia [Location] or their direct family members including mother, father, sibling, child, grandparent, or partner.
Only one entry per person. You ca n enter the competition via Facebook only, and there will be one winner selected from this platform. The winner will be selected at random from all eligible entries on this platforms. The winner will be notified on social media within XX working days of the closing date. The winner's name and winning entry will be used in post promotional publicity. All competition entries may be used in the post promotional activity. This competition is open to residents of the United Kingdom only. This competition is in no way associated with or endorsed by Facebook. The promoter's decision is final. Entries close at midnight on 30 November 2022.
Kia have partnered with independent cinemas in the UK. The promotion is being administered by Kia's agent SPARK Marketing Services Limited, The Old Sawmills, Filleigh, Devon, EX32 0RN. Any correspondence regarding the promotion should be directed through the 'Contact Us' area of www.kiacinematickets.com.
- The cinema tickets are delivered in the form of claim codes which you may be given which can be used to claim a cinema ticket co de or voucher when input at www.kiacinematickets.com.
- How Kia give away these cinema tickets and to whom is entirely at Kia's discretion and the discretion of your local Kia deale rsh ip. Kia make no guarantees that any person shall receive a cinema ticket for performing any act or participating in any test drive or event. How the cinema tickets shall be distributed and to whom shall be displayed on p rom otional materials in your local Kia dealership.
- You are under no obligation to accept the cinema tickets if they are offered to you, acceptance of cinema tickets commits you to acceptance of these conditions and those displayed at www.kiacinematickets.com which govern how the cinema tickets may be used.
- In using your claim code to claim the cinema tickets at www.kiacinematickets.com you will be guided through a process where y ou are asked to confirm the area in which you wish to go to the cinema (by inputting a postcode or town). The list of cinemas subsequently displayed is the complete list of participating cinemas closest to that are a. Cinemas not listed at www.kiacinematickets.com are not participating in the promotion.
- You will be asked to select your preferred cinema. Once selected and confirmed it is not possible to change your chosen cinema.
- Depending upon the cinema chosen you will be sent your cinema tickets either in the form of an e code (via email to the e mail address you provide) or a physical voucher or gift card sent to you in the post. Kia have no liability for vouchers lost in the postal system, please allow up to 7 days for delivery of postal vouchers except where indu str ial action is taking place which may cause further delays.
- The conditions attached to individual cinemas shall be provided with the voucher or code for that cinema as they differ from cin ema to cinema.
- Kia have no liability other than the supply of the cinema ticket(s). Travel to and from the cinema and any other incidental cos ts are your own responsibility. Once you use your ecode or voucher to book a cinema ticket, the agreement is between you and the cinema and any issues experienced in the cinema should be taken up with the cinema directly.
- You may view the privacy policy (governing how we use your data) and FAQ's at www.kiacinematickets.com
- Claim codes may be used to claim cinema tickets until 28 th February 2023 after which codes become invalid. Cinema tickets shall also become invalid on this date. Kia reserves the rig ht to extend this period if they see fit.
- Cinema ticket conditions vary by cinema but all feature key conditions including;

The ecode / voucher is valid for one entry only subject to normal film classification restrictions. Entry is for a standard scr eening of a standard 2D movie in a standard seat. Cinemas may offer upgrades to other formats at their discretion.

Ecodes / vouchers may or may not be used to book online via the cinemas website, please check the specific conditions on delivery.

Admission is subject to seat availability, the voucher gives no preferential treatment over other customers.

No cash alternatives are available and the vouchers may not be used in conjunction with any other offer.

Once used if you cancel your booking or cannot attend you will not be entitled to any refund or replacement of the voucher.

The promoter is Kia UK Limited of Walton Green, Walton on Thames, Surrey, KT12 1FJ. The promotion is being administered by Kia' s agent SPARK Marketing Services Limited, The Old Sawmills, Filleigh, Devon, EX32 0RN. Any correspondence regarding the promotion should be directed through the 'Contact Us' area of www.kiacinematickets.com.