Yorkshire Partnership Contiunues With New Gym Facilities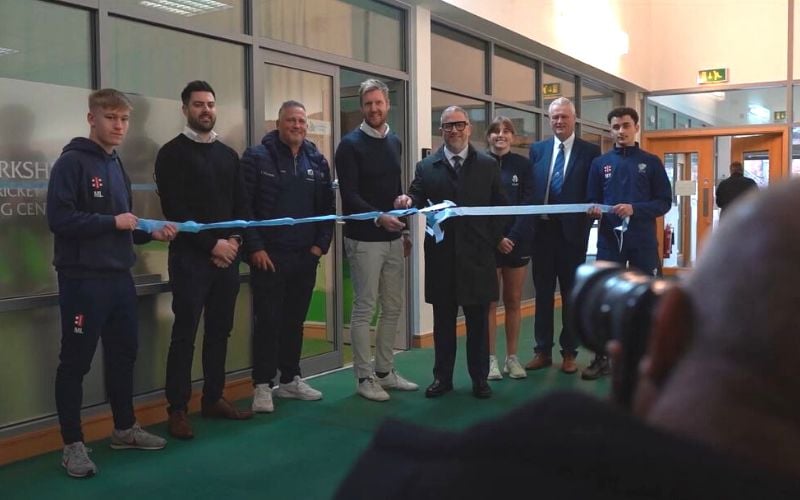 A partnership between the Yorkshire Cricket Foundation – the official charity of Yorkshire County Cricket Club - and Vertu Motors has enabled an expansion of the Club's cricket college facilities, with the installation of an on-site gym for students.
Prior to the creation of the gym facilities under the East Stand at Headingley Stadium, Yorkshire Cricket College's 77 students studying for sports-related A Levels were required to travel to facilities elsewhere.
The partnership with Vertu Motors, which supports the Foundation's community and educational work, has enabled an investment in cardiovascular and functional strength training equipment.
The gym is just one of the Foundation's initiatives being supported by Vertu Motors. The partnership has already seen the UK's fourth largest motor retailer supply a minibus for students and community programmes, in addition to making a commitment to help expand the reach of cricket with subsidised schools' programmes, plus funding support for the college's students to take up additional qualifications.
Robert Forrester, Chief Executive of Vertu Motors, said: "We are always keen to champion the power of sport to create a fairer society; we believe that all young people should have the opportunity to experience and enjoy sport.
"The new gym is an excellent facility for students, enhancing their ability to learn by bringing all of their education under one roof. Additionally, it will also open up other opportunities for the Foundation to support the health and wellbeing of local people."
Nick Robinson, Education Manager for Yorkshire Cricket Foundation, said: "Access to sports and education is vital to raising awareness of the benefits of sport and developing a pipeline of top-flight players and support staff.
"The partnership with Vertu Motors has given us the means to expand our current education offering and reach more people. Not only has the partnership allowed us to create this top-class training facility, but it is also making it more accessible with things like funding support for students who can't afford travel and kit."