Your Beginner's Guide To Electric Vehicles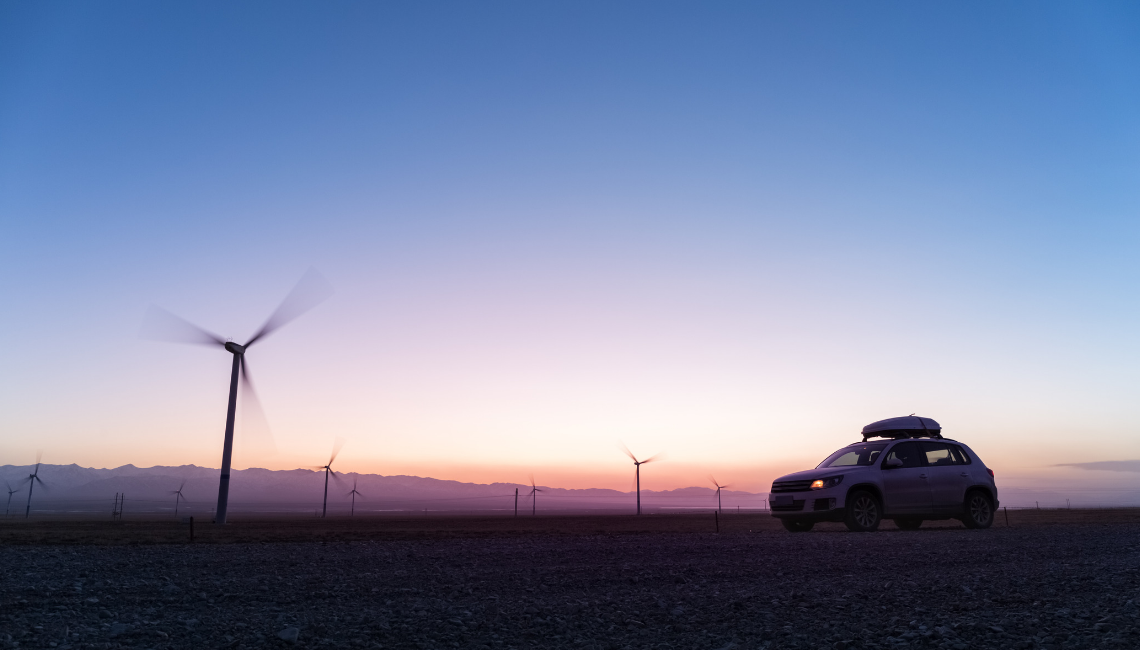 Got questions? Feeling a little confused? Worry not, dear reader! We have some golden nuggets of information about EVs, for your reading pleasure.

The Beginner's Guide
If you've made it to this page, you're starting to become interested in electric cars. Perhaps you've been frightened away from diesel, are sick of paying for petrol or are worried about the quality of the air we breathe. Electric cars are becoming more accessible, practical and stylish all the time and the chances are there's one which would fit into your life.
So what's the truth? What do you need to know? Our guide will help set you off in the right direction before you make the leap.
The Scary Myths
The main scare stories you will hear around electric cars are around 'range anxiety' and the actual life of the battery. Let's take a look at both of these:
Firstly, battery life. We have become used to our laptops and mobile phones losing battery capacity after a few years as the life of the cells is limited. Electric cars are no different, but it is worth remembering that the manufacturers have designed them to last longer than in a relatively-disposable phone. So you can expect to drive 80,000-100,000 miles before you will notice a loss of capacity. There are ways to make your battery last longer though, such as finding ways to avoid the battery getting too hot and not leaving it fully charged for long periods
Secondly, range anxiety. There's no doubt that the first few weeks of EV ownership can cause a little stress if you are used to filling up your petrol car when the fuel warning light comes on. You have to recalibrate your thinking and say that 30 miles range is plenty if your house (and a charger) is only 20 miles away.
If you are going on an unfamiliar journey, it's worth doing a little research about where you can charge your car to prevent jangly nerves though.
Will An Electric Car Fit Your Life?
Electric cars aren't for everyone, but there are a large number of drivers who could save a fortune by going electric. First, make a note of the miles you do every day. The average journey in Britain is around 30 miles, and that's easily within the range of a modern 100% electric car. Some of the latest cars go more that 200 or even 300 miles on a single charge, but bigger batteries cost more to buy.
If you need to go further than an electric car's realistic range on a regular basis, and the EV will be your only car, there are two alternatives. Either learn the locations of the rapidly-growing network of rapid chargers which can top up a battery in 30 minutes, or consider a Plug In Hybrid (PHEV).
A PHEV seems to offer the best of both worlds, with a petrol engine and an electric motor. They can be used together, or in isolation, and can be remarkably efficient. On shorter journeys they can run on electricity alone and then can still go further afield like a conventional car by running on fuel.
Having two engines means they tend to perform well too – in fact there is a new generation of supercars which are plug-in hybrids because of the extra power it offers.
Because they can run as just an EV, most have lower tax ratings for company car drivers, can get discounts on parking and free access to London's Congestion Charge Zone.
There are different 'strengths' of PHEV, with some having a real-world electric range of only a few miles and big engines, while others have big batteries and tiny engines which act as generators to give you a few more miles in an emergency. The BMW i3 Range Extender for example has a motorbike engine which fires up on long trips to give another 90 or so miles.
But there are downsides to any PHEV. The electric-only range can be really low in the real world, and once the engine kicks in it is having to carry around a heavy battery and motor – meaning the long-distance fuel economy can be a shock to anyone used to a diesel. The same will be true if you forget to plug in!
Charging
Whether you choose a pure EV or a PHEV, you will need to think about charging it. At home, you can use a traditional 3-pin plug, but expect it to take many hours to fill a modern electric car's battery. If you have a driveway the best option is to have a home charging point fitted, which will top up the watts at a rate of 7kW – almost four times the power you will get from a plug.
These charge points are generally supplied for free if you buy a new or used car from a dealer, with the cost being covered by the car maker and government grants. You may be asked to pay extra for a faster charger, if your wiring needs an upgrade or if the installation is especially tricky.
Away from home, there are now plenty of places to charge in public and the number is growing all the time. Many in-car satnavs will steer you to the nearest one, or you can use the maps on this site. Accessing the electricity can be confusing though, so it's worth doing research before you leave – especially if you are relying on it to get home.
The days of free charging are largely over, so expect to download an app or register on a website at the very least. Other networks (such as PodPoint) can be used after paying a monthly subscription fee. Have a look at our guide here https://www.evenergi.com/forum/driving-your-ev/choosing-a-public-charging-network-for-your-ev.
Just to further complicate matters, there are a couple of different types of socket, depending on the type of electric car you buy. In general, Japanese electric cars use one type and European makers use another.
Public charge points generally require you to use your own cable, but the growing network of rapid chargers have 'tethered' cables which are fixed to the machine. For these, you have to select the right socket for your car. The chargers usually have instructions on how to use them so it should be straightforward.
Paid-for public charging can be expensive to use though. Rapid chargers are not cheap to buy or run, so the companies usually charge a connection fee and/or per Kwh of electricity used. Expect to pay around £5-£10 for a half hour rapid charge. That's still less than fuelling a conventional car but most public rapids will only be used to give you enough juice to get to your destination – where cheaper charging awaits!
If you are using an electric car for commuting, it's also worth asking your employer if they will install a charge point. New rules mean that it's no longer a taxable benefit and many companies see it as promoting environmental issues. Although they may baulk at the cost, there are grants available to help pay for the chargers and even a normal 3-pin socket can give you a useful boost during the hours the car is sitting waiting for you.
How Much Will It Cost?
However you charge up your car, an EV is likely to save you a lot of money in fuel costs and is likely to have free road tax too (unless it costs over £40,000 when new). But there's no doubt that electric cars can look expensive compared to conventional equivalents, both to buy outright or buy on finance. So it's worth doing your sums to see how much you will save when calculating the cost of your new car.
When looking at total cost of ownership you should take into account everything you spend on driving, including insurance, tax, maintenance and any company car taxes. We have a handy calculator here which should give you a good idea: https://www.evenergi.com/forum/driving-your-ev/choosing-a-public-charging-network-for-your-ev.
Also remember that electric cars are far cheaper to maintain than a petrol or diesel car. There's no oil, spark plugs or engine filters and because the car uses braking energy to charge the battery, the pads and discs are only lightly used. Most dealers will charge less than £200 for a major service on an EV, if it's not part of a purchase package, and the brakes could last 100,000 miles.
Buying An Electric Car
Once you have worked out your budget we can help you find the perfect vehicle. Electric cars now come in all shapes and sizes, from city cars to SUVs and supercars.
Work out what it is you need your car for and what features you really want. Do you want to go new or used? Makers often have really good deals on both, and the list price doesn't necessarily relate to the monthly finance. There may well be other sweeteners too, such as servicing packages thrown in for free. We can help you get the best deal.
Finally, there are several different ways to finance your new electric car. Leasing, PCP (Personal Contract Purchase) and PCH (Personal Contract Hire) are the most popular methods, because they are cost efficient and allow you to upgrade to the very latest model every two or three years, which is important in the electric car world, as technology is moving really quickly.
These schemes require you to commit to a mileage; if you go over this then you will be charged extra. Don't assume it will be your second car – many electric car owners like driving them so much – and save so much money on fuel – that they end up using it more than they expect.
But all these cars coming off leases and PCP mean there are some used car bargains too. We tell you what to look for in our Super Savers article.
www.evenergi.com.