2018 Jeep Wrangler Pickup Spotted Testing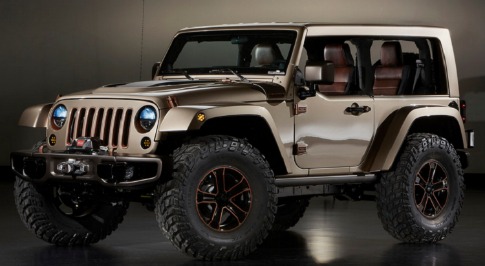 The hotly anticipated Jeep Wrangler-based pickup has been spotted testing out on the road, although it remains under wraps.
The heavily camouflaged 4x4 has been spotted testing on both paved roads and dirt tracks.
The new truck will use the chassis of the Wrangler Unlimited, but will weight substantially less and have improved aerodynamics in order to make it more fuel efficient.
The prototype seen on the roads is certainly still an early iteration, apparent from the wheels not quite fitting their wells.
Conventional Wrangler prototypes have been spied with a range of engines, including a 3.6 litre V6 and a 2.0 litre turbocharged four cylinder option, either with 6-speed automatic or 8-speed manual gearboxes.
The brand new Jeep Wrangler is set to hit showrooms in 2017, and the pickup model looks to be released later in the same year.
There are no figures as yet in terms of price, however several thousand pounds over the standard Wrangler looks likely.