5 Reasons Why The Jaguar I-Pace Is Award-Winning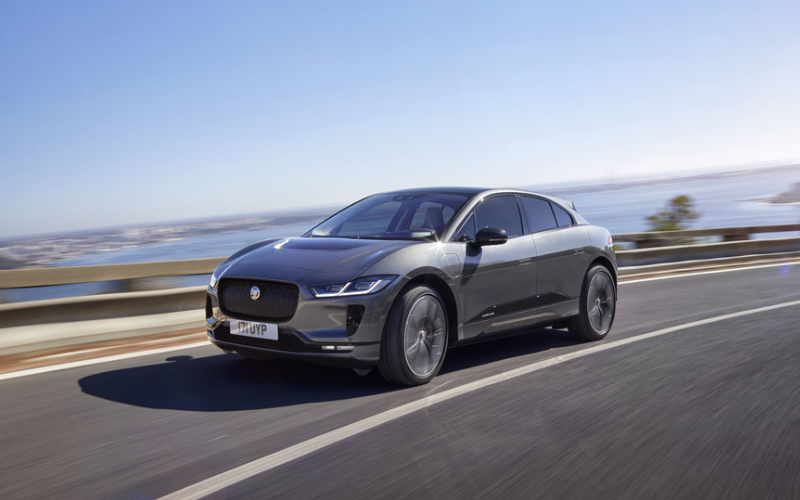 It's been named European Car of the Year, UK Car of the Year, World Car of the Year, World Car Design of the Year and World Green Car of the Year, which, you have to admit, is pretty impressive considering it's Jaguar's first all-electric SUV.
But what is so special about the Jaguar I-Pace?
We're rolling out the red carpet to present you the five reasons why the Jaguar I-Pace is driving off with all the awards – tuxedos and ball gowns at the ready!!
1. It's Electrifying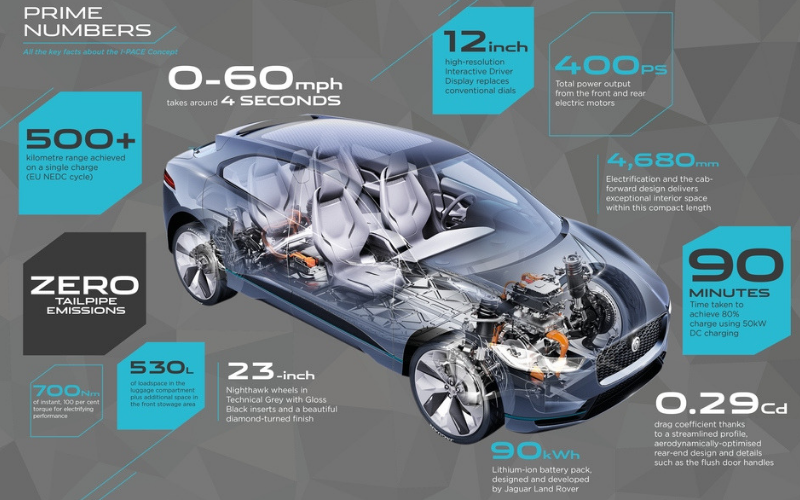 Accelerating from 0-60mph in a stunning 4.5 seconds, you'll be speeding off into the sunset with no hesitation. Including all-wheel-drive traction, a 90kWh battery and configurable dynamics, the electric performance of the I-Pace is designed for longevity, control and an overall smooth ride.
2. It Excels In Design
Unrivalled in design, the I-Pace exterior is as suave as it is bold. The curved outline and electronic air suspension improves the aerodynamics of the drive, automatically adjusting the height of the car if the speed exceeds 65mph over a long period of time.

There is also the option to choose your rooftop, giving you full control of how your car will look. From a classic black paint top to a panoramic glass, you've got new freedoms to explore with the Jaguar I-Pace, allowing you to really connect with the outside world, or create an enclosed sanctuary to help you escape the reality.
And the sleekness doesn't stop there. LED headlights are incorporated to enhance visibility, but also to gain you top style points! And if you really want to make a statement, you have three options of tyre sizes to choose from.
3. The Inside Is Just As Important As the Outside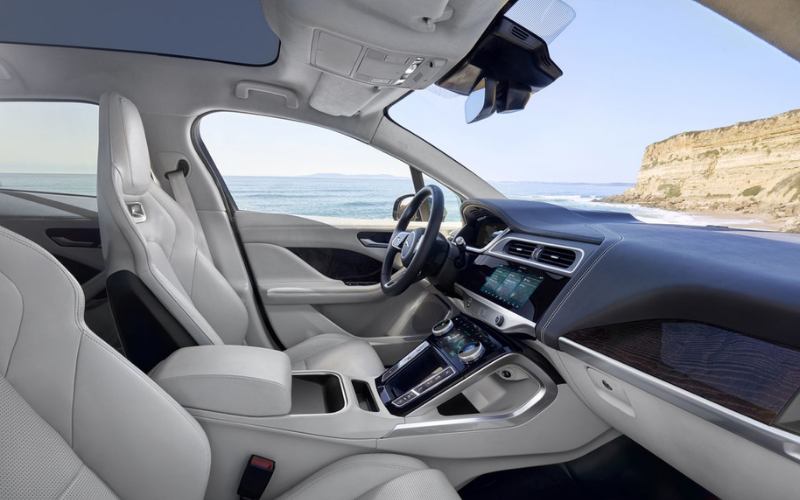 It's true what the say, true beauty comes from within, and Jaguar have definitely achieved a masterpiece with the Jaguar I-Pace. Featuring acoustic laminated glass to reduce outside noise, you can expect to enjoy a peaceful drive. The luxury interior allows for a supportive and comfortable journey, with the sports seats being expertly designed and temperature systems available for a cooler or warmer experience.
The handcrafted detail adds to the luxury, with fine double stitching creating a tailored finish. And, you can even eradicate odours and pollution with the Cabin Sir Ionisation which keeps your car smelling fresh and even tackles bacteria. It's sophistication at its best.
4. A Technical Revelation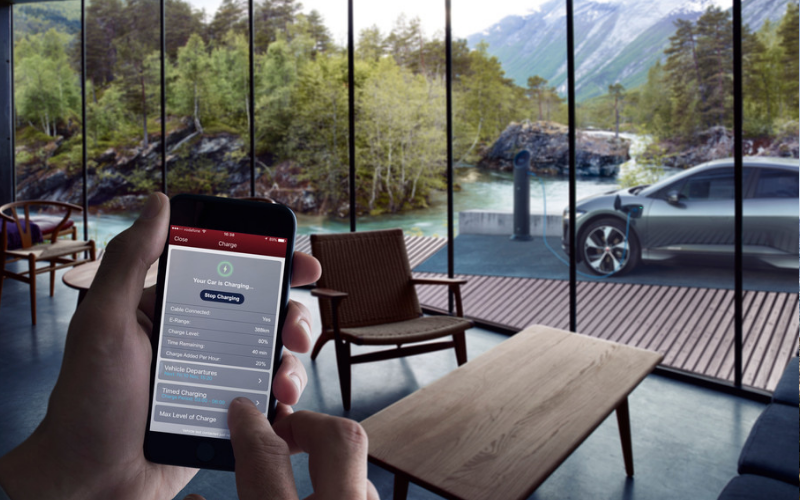 We live in a digital era, and therefore, we expect our cars to be as technical as they practical. The Jaguar I-Pace takes us to a different dimension with all the technical advancements it includes. You can now listen to your own music, podcasts and radio channels without needing your phone, by simply linking your accounts to your car's portal. Or if you really want to connect with your I-Pace, you can use the Smartphone Pack which includes a unique Spotify experience and useful apps to help you with daily life (because sometimes we just don't have time to look for those house keys!).
You can also keep up to date with your car's performance through your smartphone. Check on your charging status through the Remote app to make sure you don't run out any time soon!
And obviously, we can't forget the Sat Nav! The Navigation Pro is built-in to make sure you don't lose your way – with options of 2D or 3D maps – the world is literally at your fingertips.
5. Practical and Safe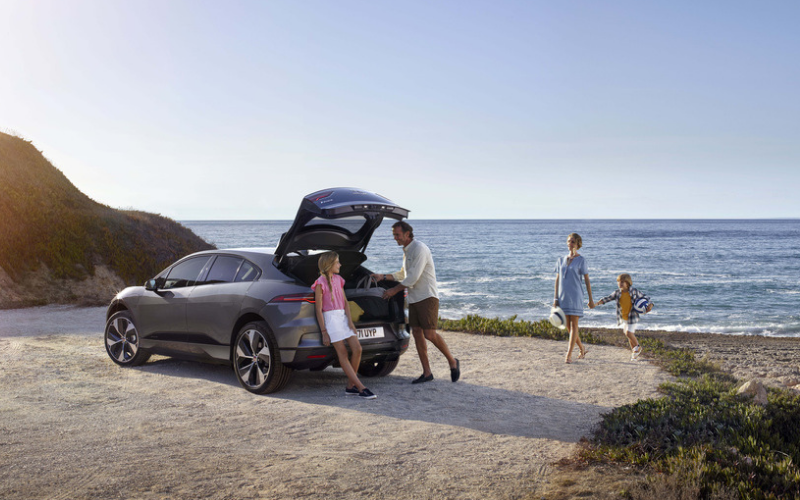 Practicality and security are always at the forefront of Jaguar's models. From a spacious design, in-car storage and extra load space, there's no excuse for not enjoying a week away with the kids anymore.
And to keep you at ease, the Secure Tracker Pro helps detect attempted thefts by sending alerts. You don't even have to worry about misplacing your key anymore because you can opt for a wristband so you can keep your key secure whilst enjoying outdoor activities.
It's no wonder the Jaguar I-Pace is award winning. Not only does it excel in looks and style, it keeps in mind the everyday practicalities that families require, as well as keeping you, and your car, safe.