5 Things We Love About The Honda HR-V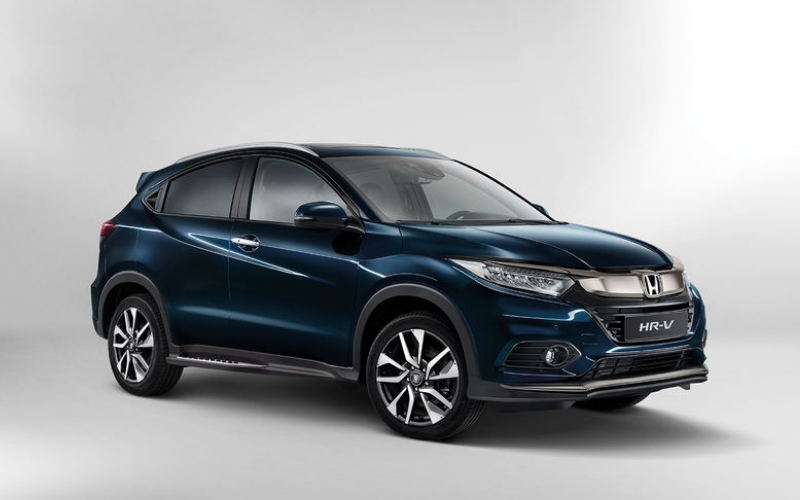 Nowadays, selecting the perfect car is no simple task. There are so many factors to think about and each car seems as equally intriguing as the next. So, what makes the Honda HR-V stand out from the rest of the crowd?
The small SUV is not only home to a sophisticated design but also possesses class-leading safety. The HR-V could be the perfect family car whilst also presenting its sporty nature with a compact sporty look, combined with a spacious interior.
We've got 5 reasons why we love Honda HR-V and we're positive that you're going to love it too!
1. Designed to make an impression
The HR-V is beautiful inside and out with a muscular look to show off its sporty attitude. Not only will buyers be offered a range of accessory packs but can also home in on individual accessories to really personalise this stunning car to their own personal style.
The car's interior is made from the most luxurious leather alongside beautifully finished stitching, providing a high-quality feel.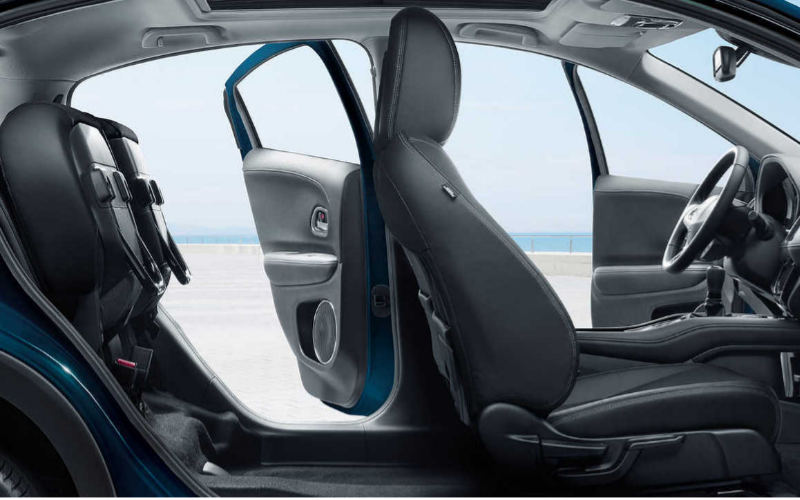 2. The HR-V is tailored to your lifestyle
The small SUV would make the perfect family car with its class-leading safety and spacious interior, which provides a comfortable atmosphere for you and your passengers. However, it can also be tailored to the individual with its sporty deign and luxurious interior.
Whether you're involved in the hustle and bustle of getting the kids to school on time or even just making your way through the morning traffic, the HR-V provides a comfortable and enjoyable drive for any occasion.
3. Performance and Drive
The HR-V has low engine emissions matched with low running costs, maximising economy and efficiency. The car provides an ECON button which tweaks the settings to further improve fuel efficiency. The engine has been refined and certain grades have active noise cancellation which reduces low frequency noise in the interior. The HR-V has good suspension and you will rarely feel any discomfort going over large bumps. There is a good amount of body lean and the steering is precise and easy to judge.
4. You will feel super safe in you HR-V
The 2020 Honda HR-V is packed with great safety features to keep you and your passengers as safe as possible.
The HR-V includes anti-lock brakes that automatically sense when tire has stopped rotating under extreme breaking and will increase the vehicles ability to turn while breaking. Stability control senses when the vehicles' handling limits have been exceeded and helps to prevent the driver from losing control of the vehicle.
The HR-V is installed with a series of airbags, such as, front-impact airbags, side impact airbags and overhead airbags. Each of the airbags have a different purpose but are all tailored towards the protection of the occupants in different types of collisions, such as, a frontal crash, a side impact collision and a side collision or rollover.
The vehicle is also home to seatbelt pretensioners which automatically tighten seatbelts during a collision to place the occupant in the optimal seating position.
5. KEEP IN TOUCH with the Honda CONNECT technology
The central screen puts the things you love in life right at the tips of your fingers, connecting you with friends and allowing you to access your favourite playlists for the car journey ahead.
For further personalisation the CONNECT touchscreen allows you to set your favourite wallpapers and images alongside providing easy access to your mobile contacts. You even have the option of voice control so you can keep your eyes on road and avoid distractions whilst driving.
Of course, the intuitive touchscreen would not be complete without Bluetooth but also comes with WIFI, USB and HDMI to provide you and your passengers with all of the entertainment you need for your journeys.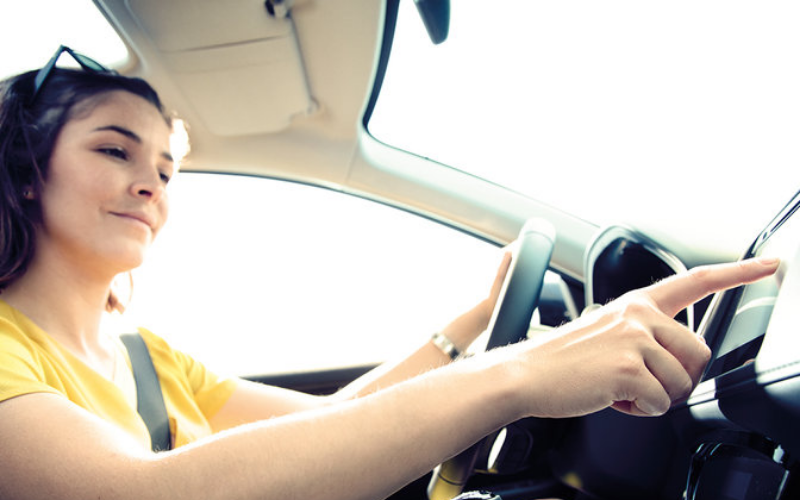 If you'd like to take a look at our fantastic range of deals for the New Honda HR-V, click the link below: