£5.6 Million To Be Invested Into UK EV Charging Technology Project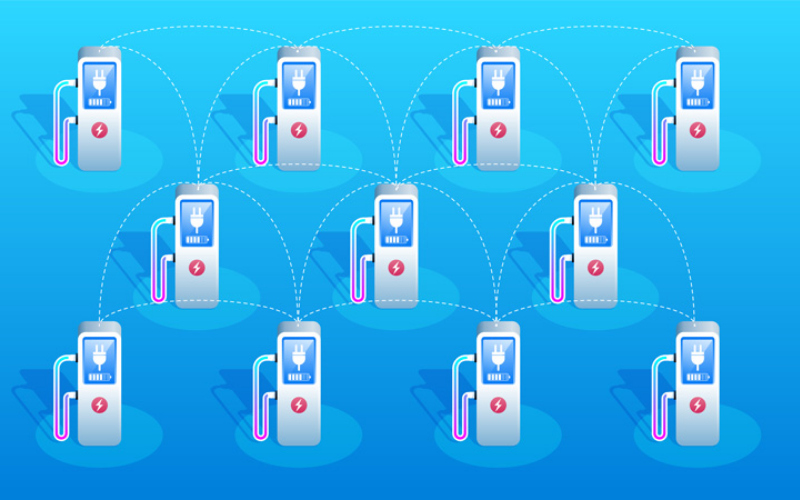 The project aims to trial technology which could see the expansion of the UK's EV rapid charging network, without the need to upscale infrastructure.
As more people switch to electric or plug-in cars every day, this news comes as a great benefit. With more opportunities to rapidly charge your vehicle, the easier ownership will be.
DC Share, a £5.6 million project which aims to deliver city and town-centre electric vehicle (EV) rapid charging in the UK without need to upscale electricity infrastructure, has been confirmed to be trialled in Taunton, Somerset.
Western Power Distribution (WPD), in partnership with Ricardo Energy and Environment, will trial new technology which could help deliver an estimated 217,000 EV chargers to urban spaces.
This expansion hopes to happen by 2023 and intends to get over three million EVs moving initially across the Midlands, South Wales and South West.
The project will test a new method of pooling spare network capacity from several local substations, designed to enable low carbon infrastructure, such as rapid EV chargers or battery energy storage, to be quickly connected - without the need for expensive network reinforcement.
If expanded across other UK electricity networks, DC Share's new technology could reportedly save customers an estimated total of £162 million in network reinforcement costs by 2050.
The savings would be made from allowing network providers to make smarter use of the existing electricity network, by harnessing any spare capacity within existing substations, rather than investing millions into new infrastructure.
Members of the project said the approach would be particularly useful in dense urban communities, where the use of low carbon technologies can be slowed by constraints and a lack of available space for building a larger network of substations.
The trial in Taunton, Somerset, will use power electronic equipment to link four local substations across the town centre, sharing their unused capacity to power 15 rapid EV chargers.
From these 15 chargers, five are 100kW rapid chargers that can recharge the average electric vehicle in around just 30 minutes.
Taunton was selected because of their site's suitability and the proactive engagement of the council.
Plans will start now in central Taunton. With building work scheduled throughout 2021, the rapid EV chargers should be available for public use by spring 2022.
Users of these public rapid EV chargers will be able to charge for free for 12 months. This is to encourage more people to choose low or zero carbon emission vehicles and to gather feedback to help future implementation of the technology.
Ricky Duke, WPD Innovation & Low Carbon Network Engineer, has commented: 'As we look beyond COVID-19 towards the UK's goal of Net Zero by 2050, innovative, low carbon technologies will be at the heart of the UK's green recovery.
'Insights from DC Share will have a key role in helping us to build a stronger and cleaner UK economy.
'DC Share is a win-win: this technology will allow us to rapidly decarbonise transport by making smarter use of existing infrastructure. That means less carbon emissions, while reducing the need for expensive infrastructure and network reinforcements in constrained urban communities.'
To learn more about electric vehicles and hybrid cars, click the link below: