Zap-Map Adds 'Zap-Pay' To Its EV Charging App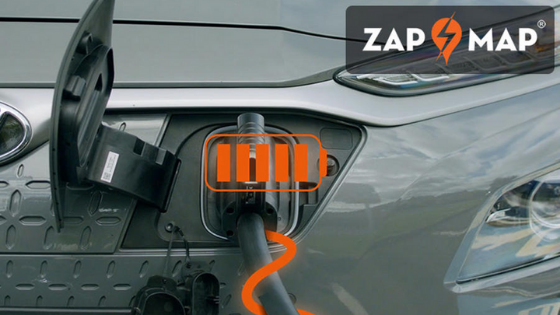 Despite already being a favourite app for owners of an electric or plug-in hybrid vehicle, UK company Zap-Map has launched a service that enables you to search, plan and pay for your car's charging, across different networks and all in one place.
Zap-Pay is incorporated into the existing charger locating app Zap-Map; this creates the first UK service that allows drivers to find, plan out and pay for EV charging all in one app.
Currently, drivers need to use multiple apps and cards to charge on different networks.
For now, Zap-Pay is available only for chargers run by UK-wide rapid-charging network Engenie, however, the new service will soon expand to include others, including ESB EV Solutions, LiFe and Hubsta.
Zap-Map has currently been downloaded by over 250,000 people in the UK, available for free via Google Play and the Apple App Store.
Zap-Pay aims to increase uptake of EVs by simplifying charging – a traditional sticking point among would-be EV buyers who are put off by concerns about charging infrastructure. You can learn more about charging an EV or plug-in hybrid vehicle, here.
Zap-Map claims that 'Zap-Pay is a new and simple way to pay for charging from within the Zap-Map app. Now you will be able to search, plan and pay all in one app!'
Zap-Map's Chief Technology Officer and Joint-Managing director Ben Lane adds: 'More people than ever are buying an EV, but providing a seamless charging experience is essential to accelerate this shift, cut carbon emissions and clean our air.'
As a result of the company's efforts, Zap-Map has won support from the UK government, which has recently made increasing EV uptake a priority. The nation's EV charger funding doubled from £5 million to £10m this year.
Transport Minister, Rachel Maclean, commented on the announcement of Zap-Pay: 'It should be as easy for drivers to charge their vehicles at public charge points as it is to pay for petrol or diesel.
'This is why I have made services, such as the one launched today, a personal priority as we transition to zero-emission vehicles.'
In addition to the new app update, Zap-Map is also developing new features to support the electrification of commercial fleets and other e-mobility services.
A spokesperson from the company said that these will be rolled out over the next 12 months – stay tuned for more EV updates, as and when we get them.
If you'd like to find out more about electric vehicles and hybrid cars, click the link below: