A Closer Look at Plymouth Argyle's Poverty Fighting Project 35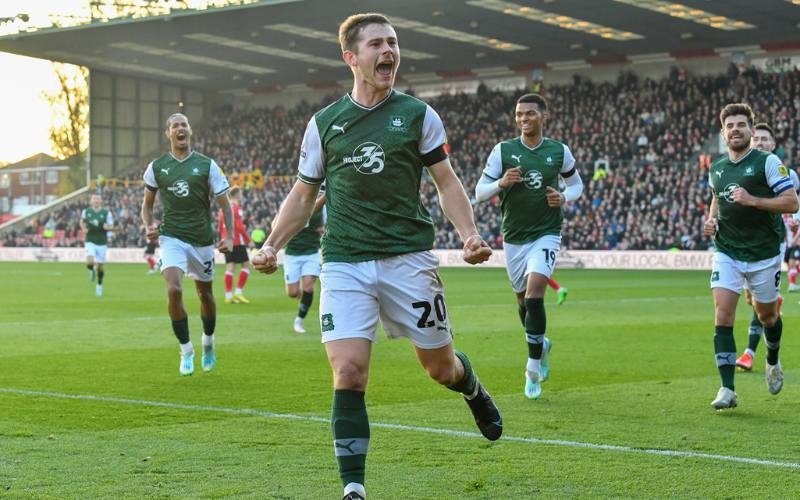 Plymouth Argyle Football Club has launched an important campaign to help fight poverty in the club's home city.
Project 35 is a partnership between the club, the club's official charity arm - the Argyle Community Trust, and long-standing club sponsors and food manufacturer, Ginsters.
The '35' from the project title signifies the percentage of children in some wards of Plymouth that live in poverty. This is according to the most recent pre-pandemic data, from 2019.
Project 35 was set out as an initial 12-month pilot scheme for the 2022/23 season. The aim for the first year was to focus on food poverty. It's hoped that the campaign will continue and have a legacy in the community for years to come.
Some of the food poverty initiatives include:
- Providing free meals to children from underprivileged areas in school holidays
- Producing food packages for families that need support
- Engaging with food banks in the area and providing operational support
- Providing food donation points at Argyle games
- Creating networks with local retailers to ensure that excess food is redistributed to those in need, rather than wasted
The Project 35 logo has featured on the front of the men's, women's, and academy team shirts throughout the 2022/23 season to help raise its profile.
The idea behind the project is that Argyle, The Argyle Community Trust, and Ginsters will become first responders in addressing societal issues within the region. Rather than just donating to a charity, the group are taking a much more proactive approach to helping the local community.
Andrew Parkinson, Plymouth Argyle Chief Executive Officer, said: "Project 35 is a chance for us at Argyle to give back to Plymouth after decades of unwavering support - through good times and bad.
"The club deeply understands its position in the city, and we have a responsibility to represent our people.
"The figures on child poverty are stark, and times are tough for a lot of families."
Learn more about Project 35 and how you can get involved.