Ahead Of The Upcoming Honda e: Government Doubles Funding For EV Chargers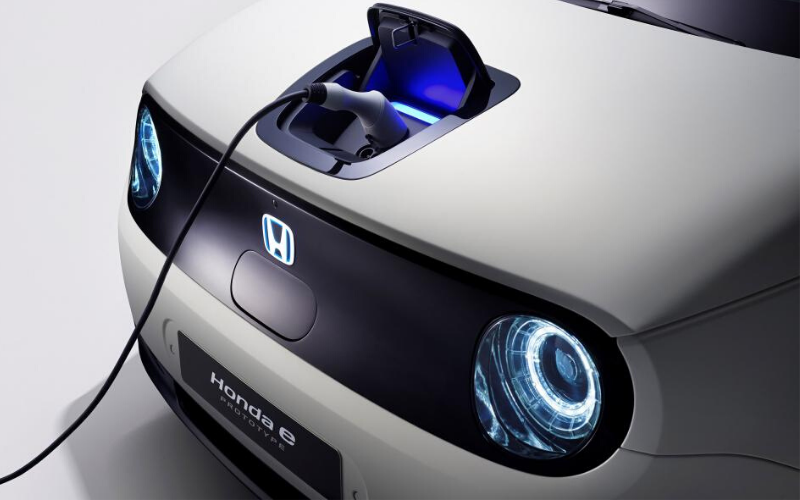 Great news for fans of the highly anticipated Honda e! The Department for Transport have declared they're devoting £10 million to install more electric vehicle charging points.
In addition, it has also been announced that a live database is being developed (with possibly an app), for drivers to find available charge points in real-time.
For current EV owners or drivers thinking of making the switch, this comes as a great reassurance that there will always be somewhere to power-up.
Car manufacturers are becoming smarter in their electric technology and increasing the range of EV or hybrid models available. With EVs and Plug-in Hybrids (PHEVs) becoming increasingly popular, the demand for public charging stations is only going to rise.
This is the second time the Government has doubled its EV infrastructure funding allowance; last August, £2.5m was allocated to the installation of EV chargers in residential areas, matching a £2.5m pledge made in 2017.
This latest cash injection will go towards installing an additional 3,600 street-side chargers across the UK. It could also fund the development of a publicly accessible charger monitoring platform, which would show whether charging stations are in use or even out of order.
The DfT say that this kind of system 'could then be used by developers and incorporated into Sat-Navs and route-mapping apps.'
The Government claims to have supported the installation of more than 24,000 public charging points to date, including 2,400 rapid chargers, as part of its Road to Zero strategy. This is most definitely needed.
Jack Cousens, Head of Roads Policy at the AA, responded to the announcement: 'We welcome the increase in charge points, as it will help ease the fears drivers have of running out of charge.
'Eight out of 10 drivers say they are concerned about the availability of public charging points and this is one of the top three stumbling blocks to EV ownership. Making the charging experience as easy and simple as possible will only help the uptake of electric cars and drive the country towards half of new sales being ultra-low emission by 2030.'
We can expect to see more good news like this for EV drivers, as EVs and PHEVs only become more popular.
As part of this electrification push, the Honda e has made waves across EV news since it was first announced – many orders have been made in anticipation for its arrival onto our roads.
Once revealed, the price of the Honda e may also be decreased after including the Government plug-in vehicle grant.
In the meantime, learn more about the range of hybrids currently available here at Vertu Motors: