Audi Appoints Spurs' Head Coach Jose Mourinho As Audi Ambassador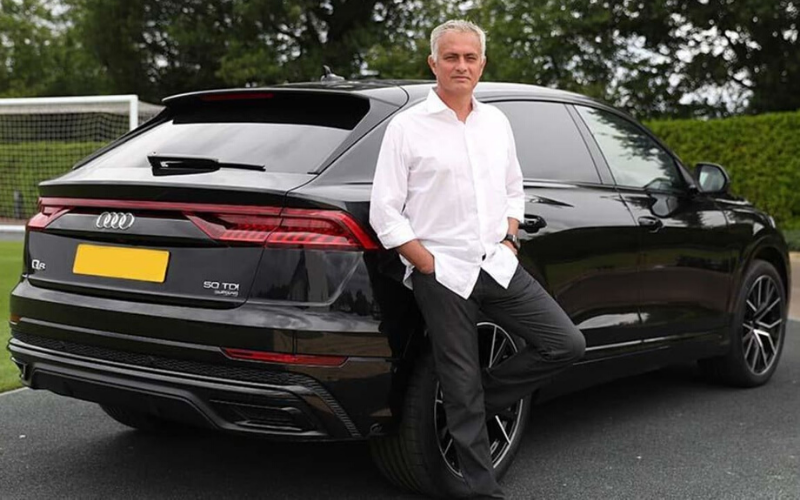 Audi are excited to announce this week that Jose Mourinho, an internationally celebrated football manager, has joined the brand as an Audi ambassador.
Audi retailers across the UK recently reopened for services, and in England and Northern Ireland, reopened fully, for sales too.
The news of Audi's latest ambassador comes after the Premier League's announcement that matches will resume from 17th June. The head coach of Tottenham Hotspur has just received his brand-new Audi Q8, a striking coupe-SUV with sophistication in every detail, at the Tottenham Hotspur Training Centre.
Mourinho's Audi Q8 features the very latest state-of-the-art technologies, including a fully digital virtual cockpit, a Multimedia Interface with Dual Touch Screens, HD Matrix LED dynamic headlights and of course, the iconic quattro all-wheel drive system.
The Audi Q8 is full of style and innovation, hopefully matching the traits of Audi's new Ambassador.
Jose Mourinho has commented on his new found alliance: 'It is a great privilege to become an Audi ambassador. It is a luxury brand with a phenomenal reputation for quality, technology and safety around the world.
'Audi UK has been a great partner to my club, and I look forward to working with them myself.'
Andrew Doyle, Director of Audi UK, stated that 'Jose is unquestionably one of the best managers in the history of football, having won two Champions Leagues, two UEFA Cup / Europa Leagues, and a number of league titles in England, Spain, Italy and Portugal.
'You don't reach those stellar heights without an unerring commitment to excellence and forward thinking.
'That's why we are sure our well-known philosophy of 'Vorsprung durch Technik' chimes with his own. We are so pleased to welcome Jose on board as an Audi ambassador.'
To view our fantastic deals on the Audi Q8 here at Hereford Audi, click the link below: