Audi GT - Halo Car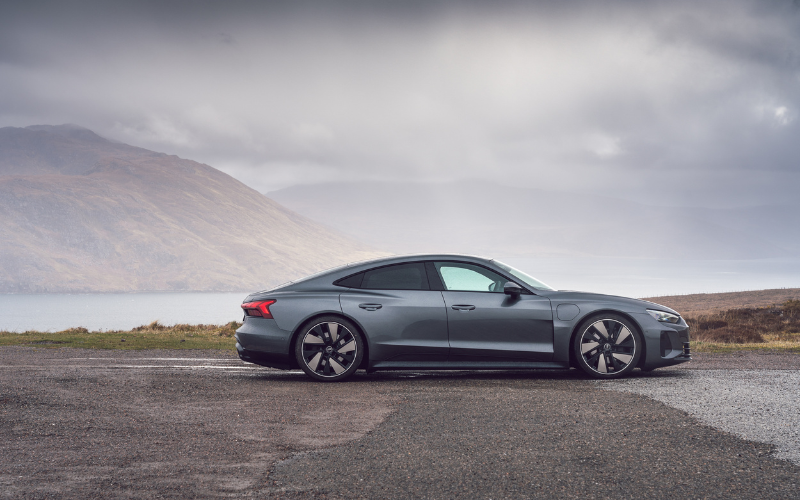 Explore the 100% electric Audi RS e-tron GT and Audi e-tron GT quattro models.
Audi RS e-tron GT and e-tron GT quattro models promise performance
Impressive 100% electric range: 298 miles or 283 miles
Low lying silhouette and aerodynamic proportions
Luxurious interior with mood lighting and premium materials
If you are looking for a dynamic and exciting drive, the Audi RS e-tron GT and the Audi e-tron GT quattro are perfect for you. The highly adaptive models prove that a green can be stylish. The modern lines and sleek detailing make sure that you won't go unnoticed, wherever you go.
Time to go electric?
Audi RS e-tron GT and e-tron GT quattro
Explore the intelligent technology within both models, perfectly encapsulating the Audi DNA. The powerful EVs perfectly encapsulate the revolutionary feeling of an electric powertrain.
Both models offer an all-wheel drive function for improved handling. Accelerate safely knowing that you are in control.
If turning on the efficiency mode, all-wheel drive function is turned off, to prioritise front wheel drive. However, if you drive on a slippery surface, the all-wheel drive is activated allowing you to drive safely.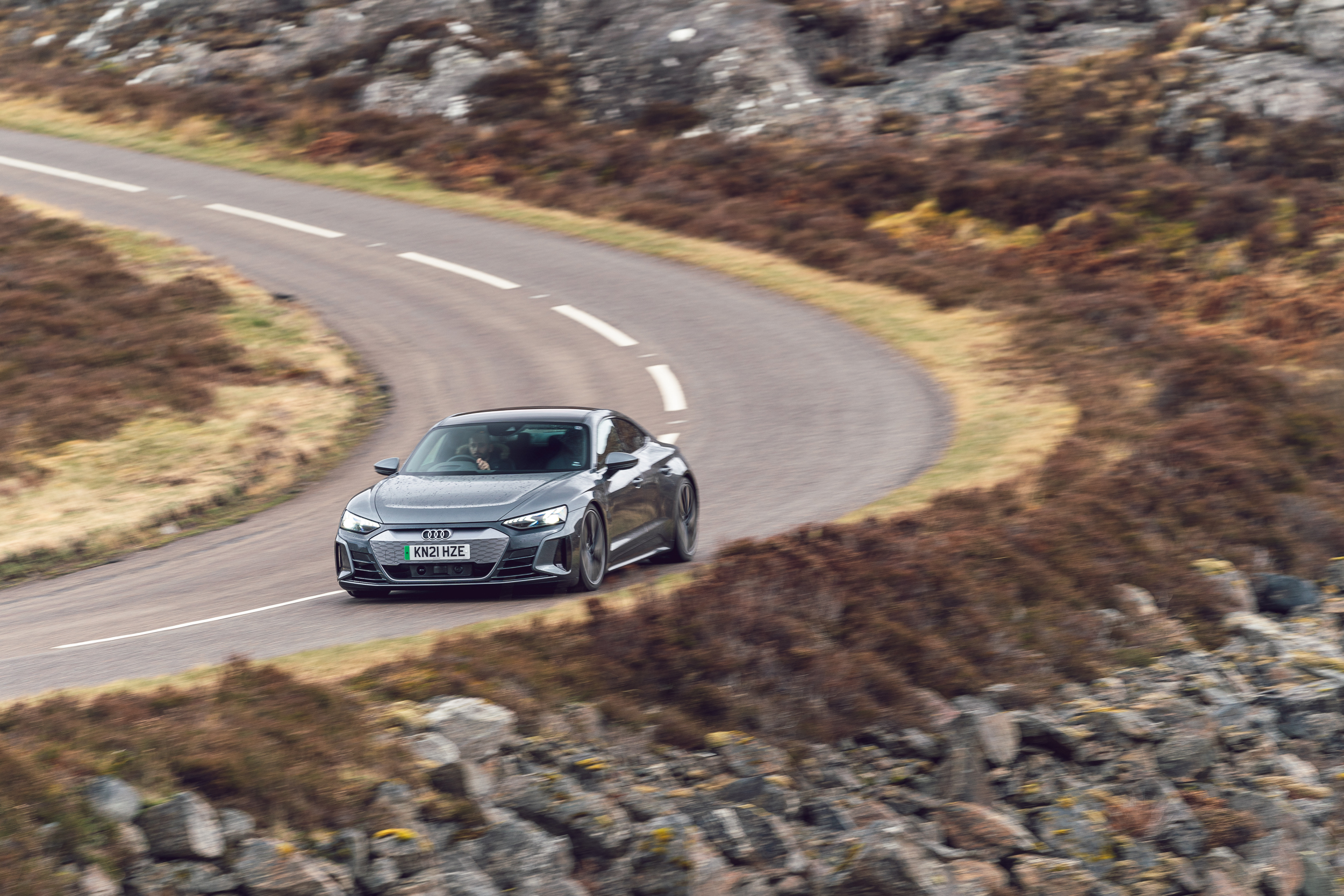 Impressive performance
As can be expected from Audi, these models deliver performance. You will get a peak power equivalent to 476PS with the e-tron GT quattro and 598PS with the RS e-tron GT.
Explore the fantastic acceleration of the Audi models. The e-tron GT takes you from 0-62mph in just 4.1 seconds and the RS model will take only 3.3. seconds to reach 62mph.
Both models offer a fantastic driving range: e-tron GT quattro providing up to 298 miles and RS e-tron GT impressive 283 miles. You can also charge the luxury vehicles fast with the 800 V technology.
Luxurious interior design
From the moment you step into the cabin of the new Audi RS e-tron GT and Audi e-tron GT quattro models, you can catch the attention to detail. The interior highlights include:
Striking bisect separating the upper and lower sections of the dashboard
Sleek gear selector switch
Spacious feeling
Foot garage at the back seats, providing ample foot space
Black piano finish
High performance, fully digital HD cockpit display
Mood lighting with 30 colours available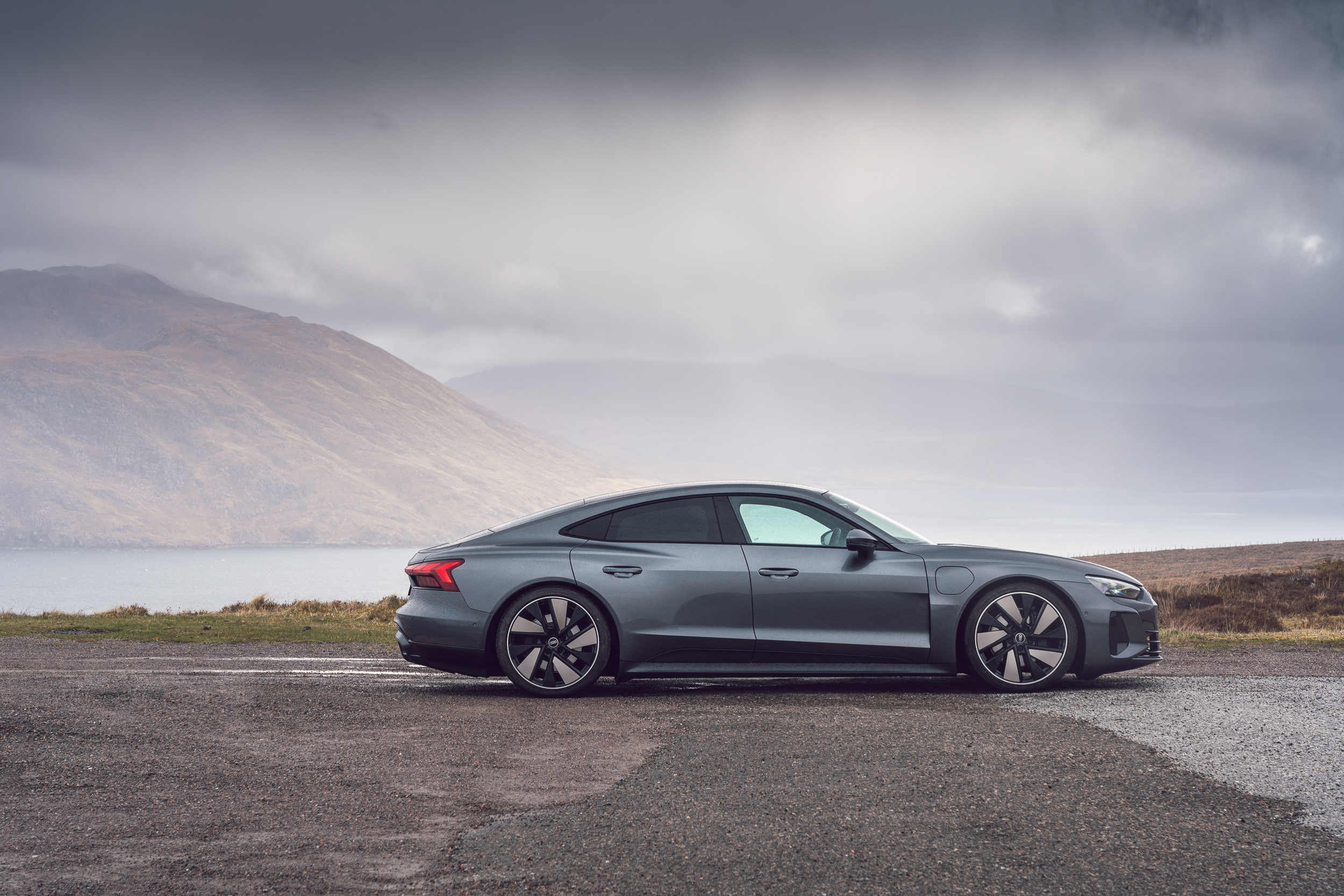 Athletic exterior
The exterior of both models is carefully considered to look fantastic but have dynamic lines.
The RS e-tron GT and e-tron GT quattro models have a low-lying silhouette, just 1.41 metres from the ground. They also have a width of 1.96 metres. The balanced proportions deliver an aerodynamically optimised driving experience, every time.
The design is equipped with iconic LED headlamps, which are sure to turn heads. The models also come with dynamic front and rear indicators.
The elongated bonnet of the new sporty models elegantly flows into the sloping roof line. This makes the overall shape blend effortlessly, creating an unforgettable design.
Time for an upgrade? Get your next Audi today.