BMW 4 Series Awarded 'Coupe Of The Year' Title For 2021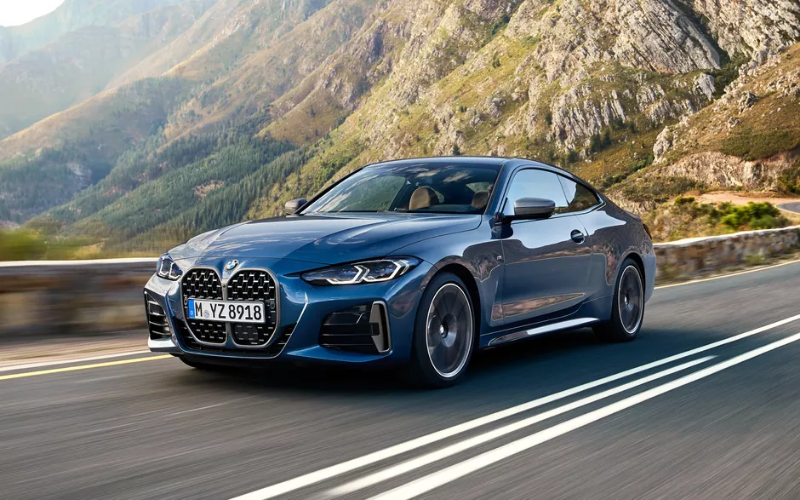 At no surprise to most, the latest and greatest BMW 4 Series has been named 'Coupe of the Year' at the UK Car of the Year Awards.
The annual UKCOTY awards are judged by a group of 29 top motoring journalists from across the country.
The panel of esteemed car critics and journalists recognised that the 4 Series Coupe epitomises BMW's class, charisma and thoughtful design.
For those that want an outstanding car, the new 4 Series Coupe is definitely not for blending in.
With a brand-new distinctive kidney grille, short overhangs, slender pillars and frameless windows, it expresses a sense of athletic confidence from every angle.
Despite the judges noting that the 4 Series' unique new grille wasn't to everyone's taste when the vehicle was first launched, this was dismissed by their appreciation of its design as a whole.
Here's what the judges of the UKCOTY awards had to say about the latest BMW 4 Series:
Nargess Banks: 'This design is handsome and well executed – and yes, the grille is polarising.
'Ultimately though, a car in this category is experienced from the inside out, and the 4 Series is so initiative with user experience playing a pivotal role in the interior design.'
Ian Lynas: 'A fresh new approach re styling from BMW with the expected quality of drive.'
Mat Watson: 'BMW 4 Series it's the best car listed and the grille ain't that bad in person.'
Nat Barnes: 'Pictures don't do the 4-Series justice.
'Ignore the grille and drive it and you find a car that handles brilliantly, is refined and hugely enjoyable.'
David Ross: 'It may have a face you'll have to learn to love, but the 4 Series is exceptionally good and shows just why BMW is so good at coupes.'
Alisdair Suttie: 'Everything a BMW coupe should be and more besides, the 4 Series makes the competition look leaden.'
If you'd like to shop our great deals on the award-winning BMW 4 Series, click the link below: