BMW Reveals Their Eighth-Generation iDrive Infotainment System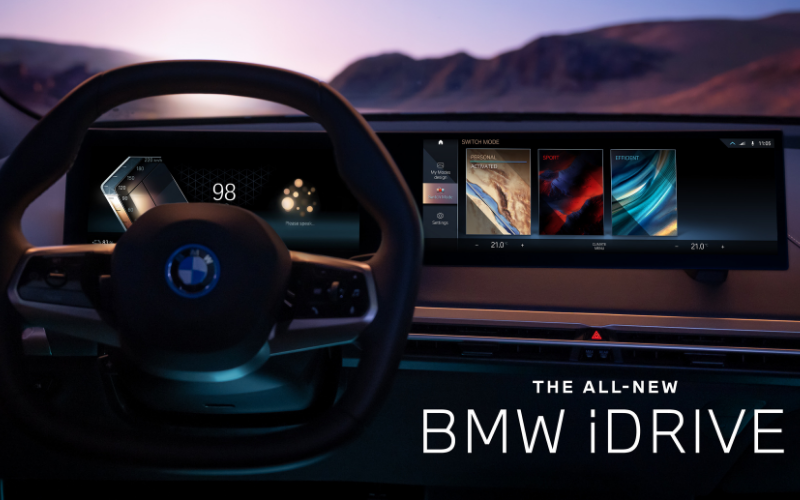 This week has seen BMW announce the details of their latest infotainment system - set to be installed in the majority of the brand's future vehicles.
Discover some of the key features that make this latest BMW technology special:
Design
BMW's iDrive 8 will be showcased across two displays; a 12.3-inch digital instrument panel and a 14.9-inch central touchscreen make it easy to access, view and control the features of your vehicle.
The dual displays are seamlessly connected on top of the dashboard, giving the impression that its one large screen housing everything you will need.
Encompassing both instrumentation and driver information, iDrive 8 is completely hosted within the central control unit.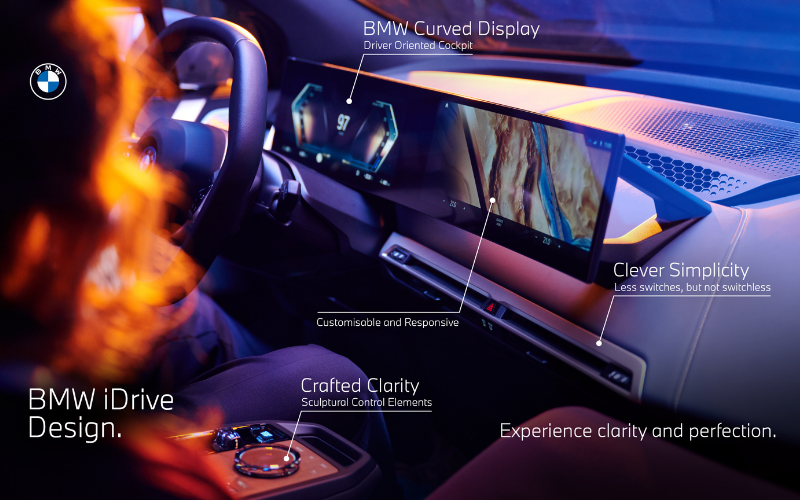 At Your Assistance
The all-new iDrive 8 system harbours an updated version of the BMW Intelligent Personal Assistant. This means that the BMW cars to come will be more personalised than ever before.
Users can now even give the voice-assistant software a name of their choice, whilst the system also makes use of visual prompts on the information displays when handling tasks.
All Intelligent Personal Assistant settings can be saved to a BMW ID profile, which has been expanded with deeper personalisation and functionality.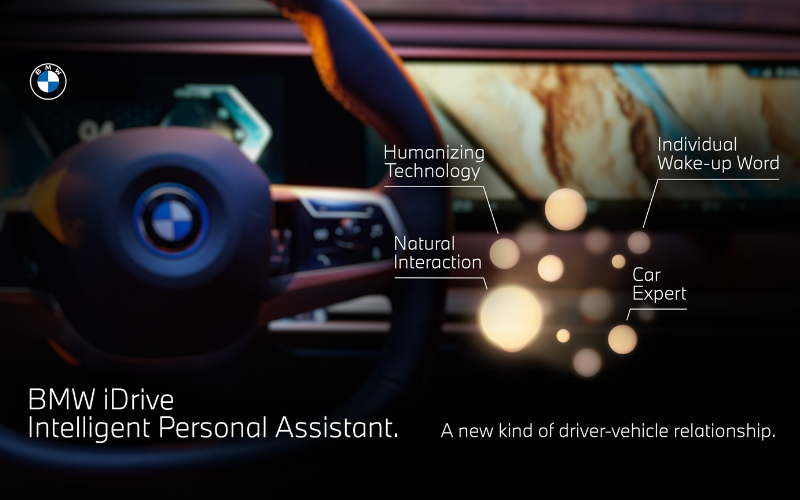 Where To?
With iDrive 8, the navigation system has been enhanced to be completely intuitive and responsive.
BMW's sat navs will no longer be a passive system; the iDrive 8 will make suggestions on where to go based on what it's learnt from your driving routine.
BMW have commented that this can very beneficial when embarking on your daily commute... Although you may know the route off-by-heart, with every corner and roundabout memorised, a new BMW with iDrive 8 will look out for the day's traffic and warn you of any disruptions or delays.
If needed, the navigation system will automatically prepare the best alternative route.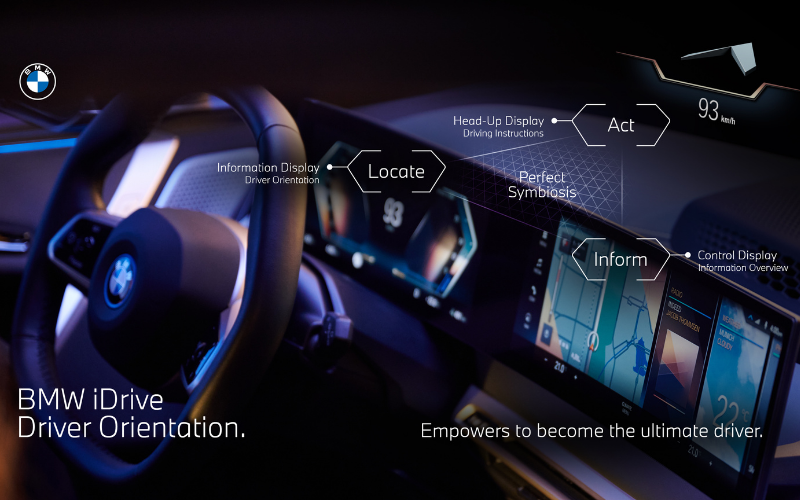 Ready And Waiting
BMW vehicles with iDrive 8 offer a new welcome/start-up programme, using ultra-wideband radio technology.
Your BMW will be able to sense when you're approaching it, by communicating with your key or smartphone.
As soon as you're within three metres, it will wake up with soft exterior and interior lighting patterns. The door handles and boot handle will illuminate. Then, when the door is opened, the iDrive system will fully start automatically.
The all-new iDrive 8 system will be seen first within BMW's upcoming iX and i4 all-electric vehicles.
If you'd like to learn more about the all-new BMW i4, click the link below:
Equally, if you'd like to find out more about hybrid and electric vehicles, click the link below: