Contactless Payment To Be Made Available At EV Charging Points By 2020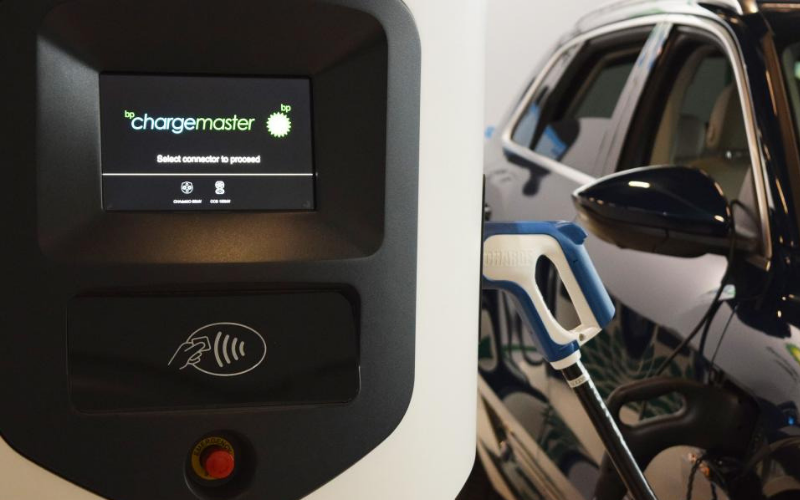 2020 is only 5 months away (very scary!!), which means it won't be long until contactless payments are made available at Electric Vehicle charging points, according to the government.
In an attempt to make electric vehicle drivers' life's easier (and to make it easier to drive your Road Rover), the government have implemented that all charging points across Britain should offer contactless payment by 2020.
At the moment, there are some electric vehicle charging points that are free to use. However, the rapid and high-powered chargers can entail a fee and require drivers to join a network, like Pod Point, which provide a membership card or a smartphone app to pay for charging their car.
The Future of Mobility Minister, Michael Ellis, says "it is crucial there are easy payment methods available to improve electric vehicle drivers' experiences and give drivers a choice. This will help even more people enjoy the benefits electric vehicles bring and speed up our journey to a zero-emission future."
For those who are sceptical about the practicality and convenience of electric vehicles, implementations like these should be easing your concerns. The government are constantly bringing new legislations into place to create a more suitable, easier and greener experience for consumers.
They are already pumping £40 million into electric vehicle projects, and have recently announced that all new homes will require a built-in EV charging point by law, showcasing the efforts they are reaching to make electric vehicles more accessible for everyone.
All of these developments are bringing the UK one step closer to achieving zero emissions by 2050, and are encouraging us all to live a little greener and more efficiently.
Learn More About The Road Rover