Defender Named Supreme Winner Women's World Car Of The Year 2021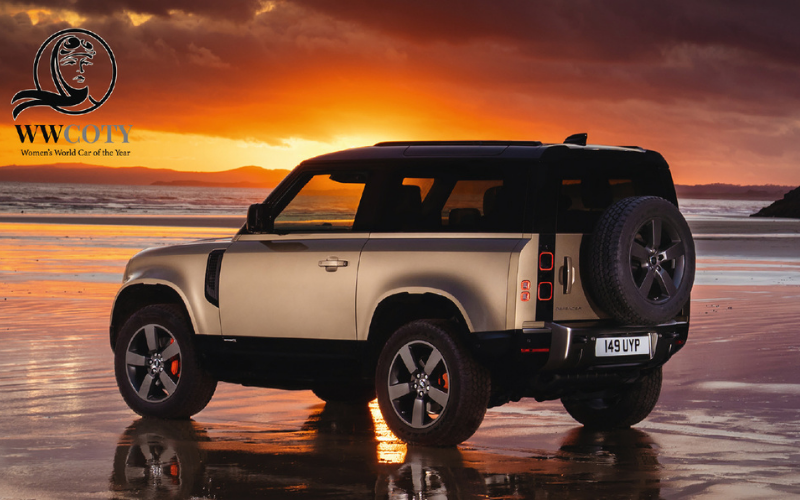 Following a year of incredible accolades that span internationally, the reborn Land Rover Defender has achieved one more...
The refreshed icon has been named 'Supreme Winner' at the Women's World Car of the Year awards for 2021.
The Women's World Car of the Year (WWCOTY) awards are the only car awards in the world with a jury comprised exclusively of woman, with 50 motoring journalists from 38 countries on five continents recognising the best new models available.
The 'Supreme Winner' title marks the first time the brand has had any model take home the top prize at the awards.
Remaining true to the pioneering spirit that has been a Land Rover hallmark for over 70 years, the all-new Defender has proven that it redefines adventure for the 21st century.
Available in a choice of body designs and capable of being personalised with a choice of four Accessory Packs, the Defender really is an SUV you can make your own – ready to tackle anything you want it to.
JLR's Executive Director of Vehicle Programmes, Nick Collins, commented: 'This is a huge honour for the whole team and a reward for the hard work that has gone into creating such a capable vehicle.
'Defender has won more than 50 international awards already, which tells us that our original vision for a 21st century Defender was the right one.
'New Defender combines an unmistakable silhouette with state-of-the-art technology in a design that respects its heritage and delivers authentic Land Rover capability.
'The result is a family of 4x4s that lives up to the Defender name with durable commercial derivatives, an efficient plug-in hybrid powertrain and our potent new Defender V8.'
The Executive President of the Women's World Car of the Year awards, Marta Garcia, declared: 'The legend has been updated. The Land Rover Defender is no longer just a SUV to cross the Amazon or go into the desert.
'Its latest reinvention invites you to travel by road in the same comfort as a luxury saloon.
'For this reason, and for its technology and comfort it has been chosen as the Best Car of the Year by the Women's World Car of the Year.'
If you'd like to shop our great deals on the award-winning Land Rover Defender, click the link below: