Evoque and Discovery Sport Now Available as Plug-in Hybrids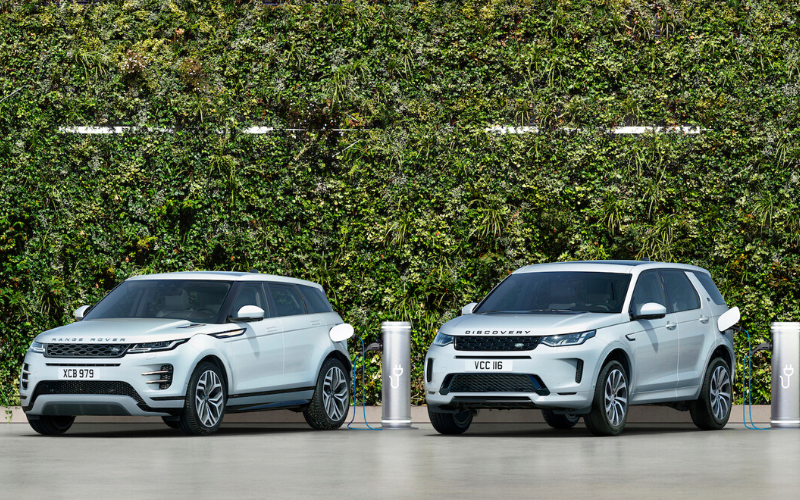 The new Range Rover Evoque and the new Land Rover Discovery Sport are now available as plug-in hybrids, giving you the chance to make the switch to a greener way of driving, whilst still cruising in pure style.
Take a look at what the new models have to offer and find out why you should consider a Land Rover PHEV as your next car.
New Land Rover Discovery Sport PHEV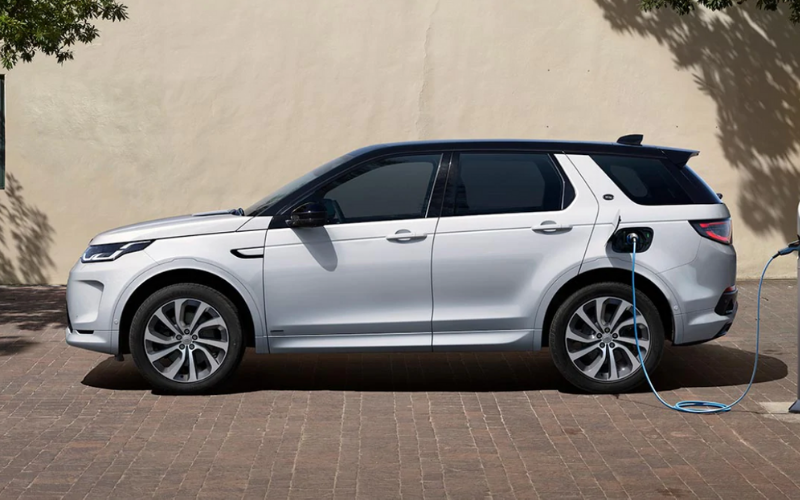 Exemplifying sheer driving pleasure, the new Land Rover Discovery Sport PHEV lets you take the long way home.
Discover a new way of driving
The Discovery Sport PHEV offers drivers a new way to enjoy the open road.
The combination of the internal combustion engine and electric motor optimises performance for a world-class driving experience. With an all-electric range of up to 38 miles, shorter journeys can be completed on zero emissions - improving fuel efficiency and air quality.
Capable of tackling all terrains
Designed for off-roading, the new Discovery Sport PHEV gives drivers the opportunity to go wherever the road takes them. Whether you're climbing the highest peak or conquering city life, the Discovery Sport PHEV can adapt to any landscape.
The improved driving dynamics offers greater stability and sharper responses to enable a smooth and controlled drive on all terrains. It masters corners like a pro and the fully independent suspension system ensures maximum handling and comfort for all passengers.
New Range Rover Evoque PHEV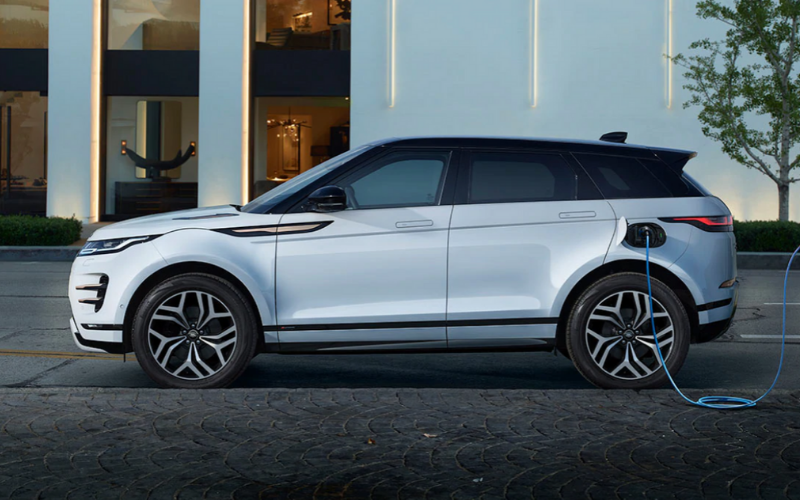 The new Range Rover Evoque PHEV epitomises the fine balance of advanced technology and exquisite luxury.
For ultimate driving pleasure
The powerful 1.5-litre petrol engine is combined with the electric motor to provide an effortless performance on all roads. In EV mode, the Evoque PHEV offers drivers a range of up to 41 miles, enabling short, daily drives to be carried out on zero emissions - reducing your carbon footprint and saving you money.
Installed with advanced technology, it makes light work of the most extreme driving conditions. Come rain or shine, the Evoque PHEV provides exceptional handling and stability for a controlled and confident drive.
Modern-day comfort
The new Evoque PHEV showcases a new level of luxury.
A spectacle of superb craftmanship, the cabin features the finest materials for optimum comfort and support. The attention to detail is remarkable, with each unique feature adding functionality and practicality to everyday driving.
Faster Charging Made Easy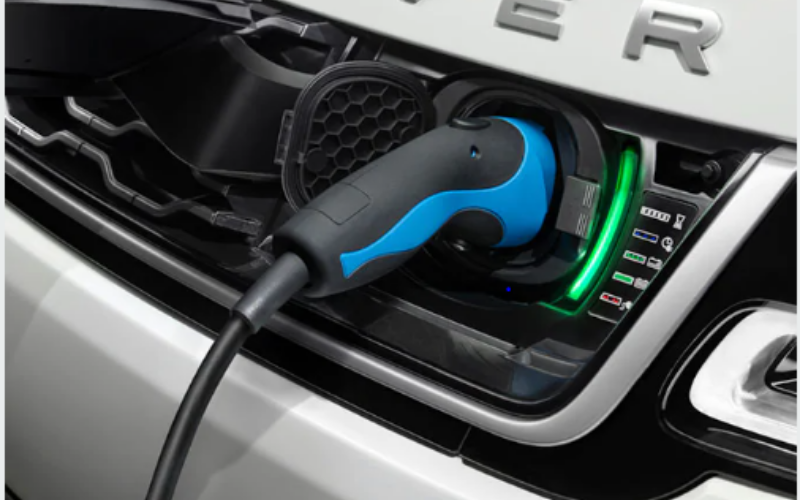 Both PHEV models can be charged to 80% in as little as 30 minutes when plugged into a 32kW DC public charging point, or in just 1hr 24mins using a 7kW AC wall box.
Land Rover's home charging points have been approved by the government's Office of Low Emission Vehicles (OLEV) and provide a faster and more convenient way to charge your plug-in hybrid vehicle.
Three times faster than a standard 3-pin plug socket, a home charging box makes charging accessible and gives you the confidence to be able to go the distance every day. In as little as 2 hours, your plug-in hybrid could reach full charge and be ready to explore new terrains with you.
With over 30,000 public charge points across the UK, you'll also be able to charge your PHEV whilst you're out and about, diminishing any concerns of running out of charge.
The Benefits of Making the Switch to a Land Rover PHEV Car
1. Save money on fuel
2. Faster charging
3. Ample range for daily commutes
4. Improves air quality