First Look At The 2022 Honda Civic Type R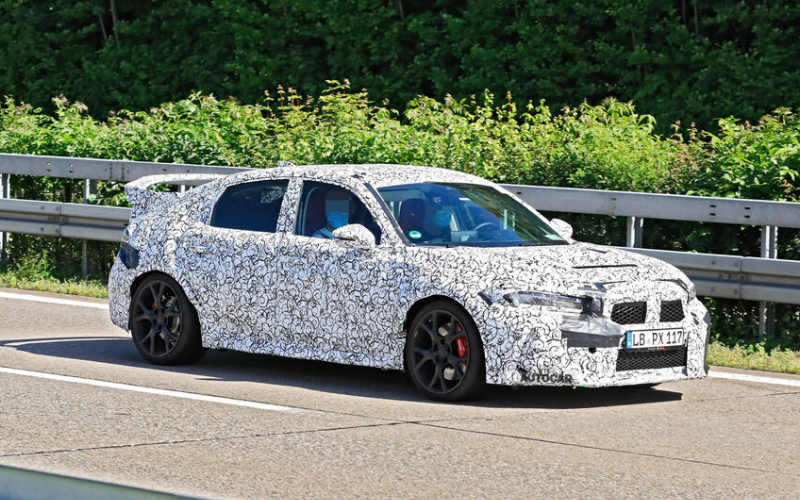 Last January and for the third year running, Honda took home the 'Hot Hatch' award for their sporty Civic Type R, at the What Car? Car of the Year Awards 2020. Now, we get to see what the next chapter looks like.
The first prototype of the next-generation Honda Civic Type R has been caught on a test drive near Nurburgring's Grand Prix track. It was spotted on the German roads well ahead of the hot hatch's expected 2022 debut.
The Type R prototype is heavily camouflaged in the captured images. Although what does seem clear is, unlike the current model, the exterior isn't radically different from its predecessor.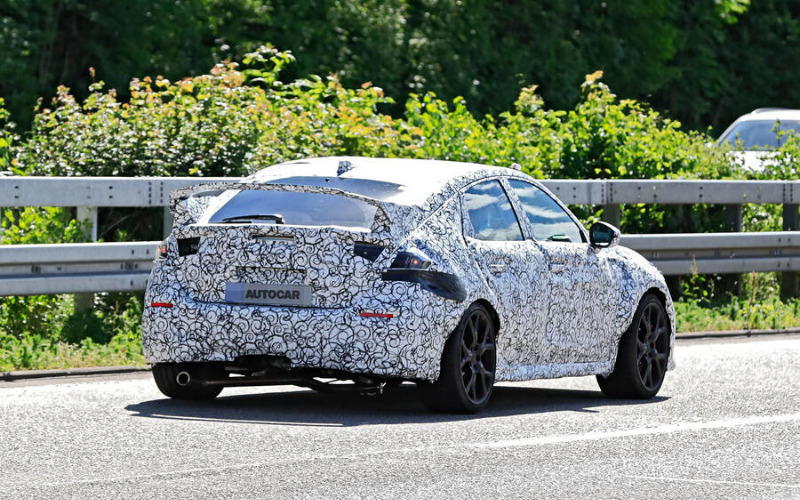 The overall body shape seems familiar, as the prototype retains its low, wide stance, saloon-style back and large rear wing.
However, it does appear like the front and rear lights are different to the current model, alongside the prototype not featuring a centrally mounted exhaust.
Further visible changes include a lower shoulder line, a lower bonnet and lower headlights.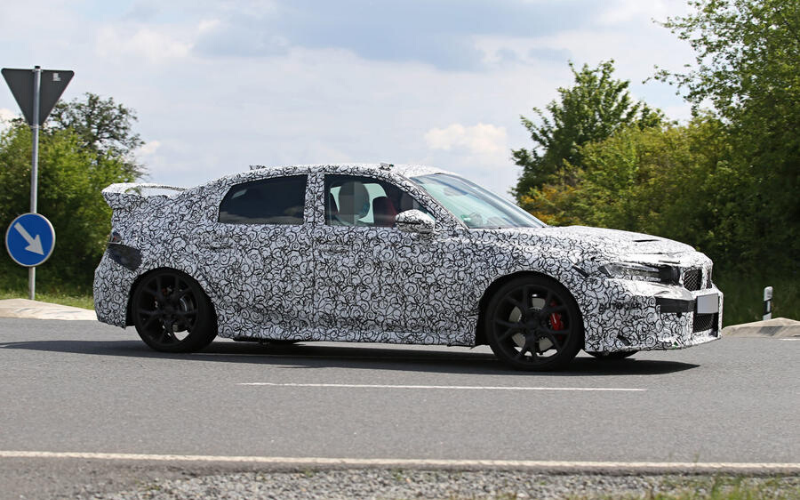 Analysing the glimpses of the interior available, it appears the steering wheel and dashboard have been slightly redesigned, along with a centrally mounted touchscreen. As an early prototype however, these assumptions may not be conclusive - we will have to wait and see!
Honda have already announced that the next Civic Type R will receive a powerful hybrid powertrain, as part of their electrification plans. These plans were accelerated last year with the aim of making all the brand's European sales electrified by 2025 – read the full article, here.
It seems likely that Honda has the intention of making their next Type R every bit, if not more, as powerful as their last.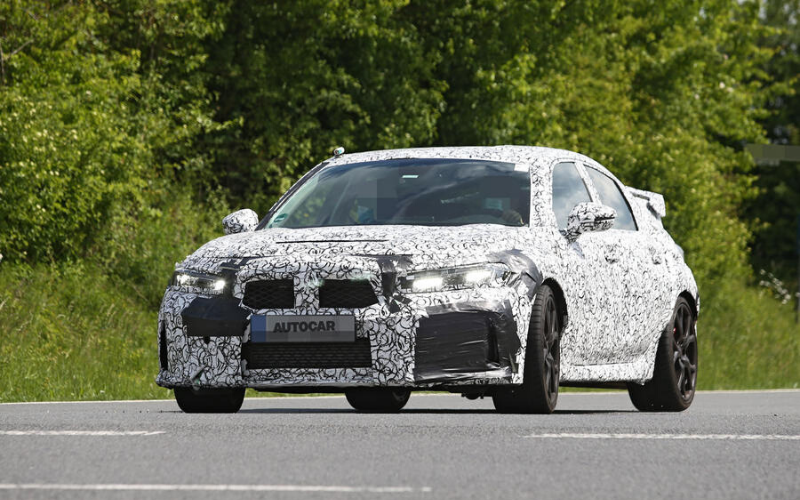 In commending the current Civic Type R, Steve Huntingford, editor at What Car? declared that: 'Few cars can be described as 'perennials' (a recurring winner) in our awards, but the Honda Civic Type R is getting to that stage. Over the past three years, the Type R has simply demolished all comers.
'It has remarkable traction for a powerful front-wheel-drive model, huge grip in corners and handling that feels as well-honed as a racing car.
'Yet it's also one of the roomiest, most comfortable and best-equipped hot hatches you can buy, so it's as easy to live with as it is fun.'
There's no doubt that Honda will strive to continue this legacy, only improving upon what makes the current model great with future innovations in technology, performance and driver comfort.
Photo credit: Autocar
To look at our great deals on the current and award-winning Honda Civic Type R, click here: