Guest Review: Toyota Yaris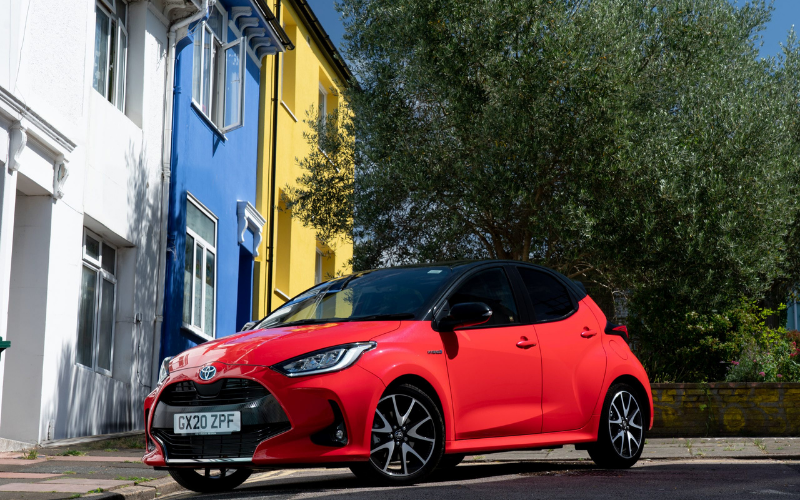 Motoring expert Graham Courtney explains why the Toyota Yaris is one of the smartest superminis around in this guest review.
NEW YARIS TICKS THE BOXES
It's tricky keeping up with changes at Toyota. There's a steady flow of new and updated models arriving on a regular basis. There's also something for just about everyone... sports cars, pickups, estates, SUVs, 4x4s, city runabouts and family hatchbacks.
However, there's a recurring theme. Don't forget that by 2035 you will no longer be able to buy a new petrol or diesel powered car. Everything will be 100 per cent electric.
But new hybrids can continue until 2035 and for those people who're not sure about going fully electric at the moment, they make a perfect halfway point.
And one of our favourites is the Toyota Yaris. It has looked good from day one and is still one of the smartest superminis around. This is the 4th generation of Yaris that we've had in the UK.
The Yaris is now only available as a hybrid and with 5-doors, but that's not a problem because the hybrid 5-door option was always the pick of the previous range in any case.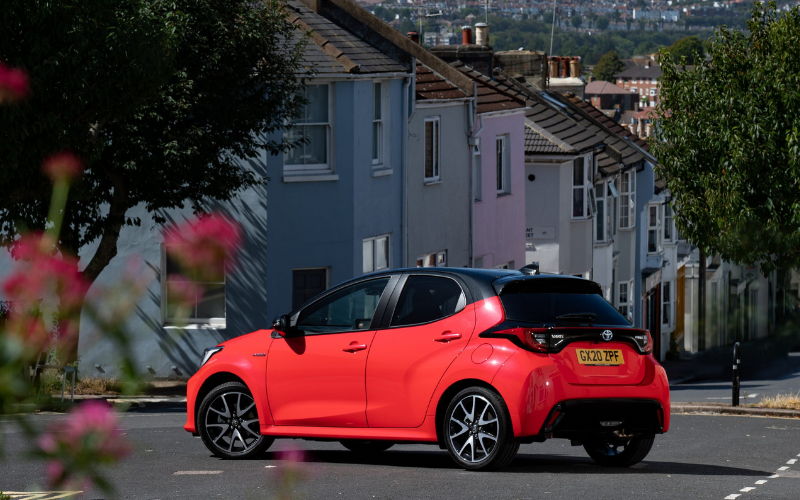 Power comes from a 1.5 litre 3 cylinder 114bhp petrol engine mated to a battery hybrid system. An auto 'box is standard. 0-60mph takes around 9.5 seconds and there's a top speed of 109mph, but the real trump card for the Yaris is when it comes to fuel economy. If you make full use of the hybrid system, especially around towns, on the school and shopping runs, you'll get close to 70mpg. The electric motor will power the Yaris up to the legal limit (and a tad beyond) before the engine fires up.
The hybrid set-up suits the Yaris perfectly. The petrol engine has enough oomph to allow brisk overtaking and relaxed cruising, while the electric motor gives you silent running around town and good economy. Both the petrol engine and electric motor work seamlessly in tandem. You can't tell when the engine fires up and joins the party.
You get a decent level of kit as standard in every Yaris. There are four levels of trim; Icon, Design, Dynamic and Excel. Icon gives you essential stuff like air-con, reversing camera, powered heated mirrors, Bluetooth, DAB radio, smartphone integration including Apple CarPlay and Android Auto, colour info screen and cruise control. If you want your Yaris to be a bit special, go for the Design model which adds an 8-inch multimedia screen, powered windows all-round, tinted glass and really smart alloys.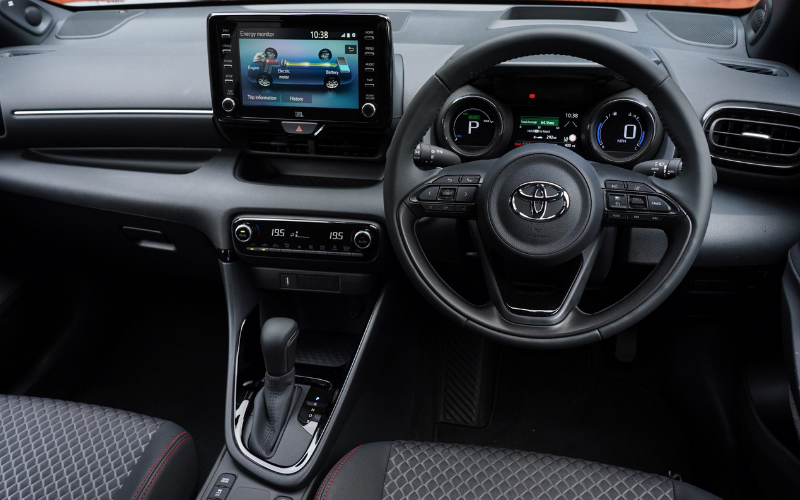 The Yaris is one of those rare cars that suits most people. If you are a single commuter who needs A to B transport, a couple who enjoy days out, or a family who need some sensible transport for the kids, then the Yaris will tick all of your boxes.
It's easy to see why the Toyota Yaris has done so well. It's painless to own, easy to live with and should be utterly reliable. The Yaris also performs really well in terms of retaining its value. It is one of Toyota's biggest sellers in the UK, that trend is certain to continue.
Follow the links below for more information:
Visit Your Local Toyota Dealer