Honda Plan More SUV-Inspired Models To Follow Honda Jazz Crosstar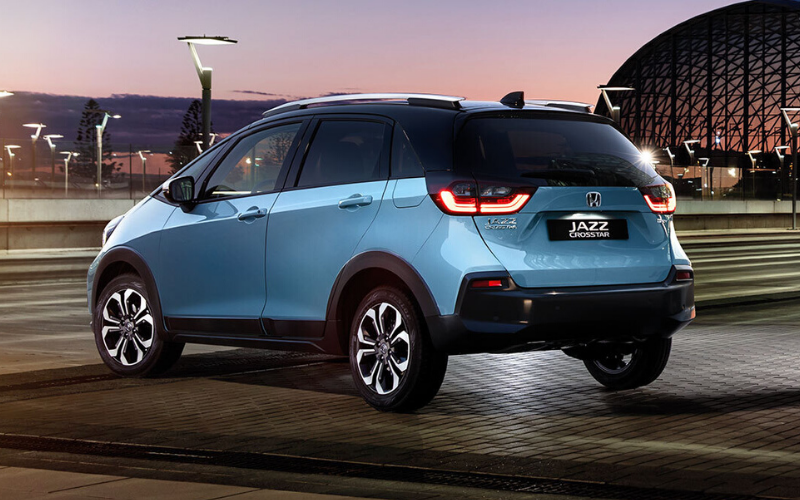 The all-new Honda Jazz Crosstar hybrid will pave the way for other Honda models to receive ruggedly styled derivatives, as the brand recognises the demand for SUVs.
Head of the 2020 Honda Jazz project, Takeki Tanaka said: 'The demand for compact, multi-purpose vehicles is a new trend, and in future we will have some derivatives in that direction.
'Jazz customers are wide-ranging in age, and we particularly wanted to appeal to customers interested in advanced technology and an active lifestyle. That was our motivation for developing the Crosstar.'
Both variants of the 2020 Honda Jazz will come with all-new hybrid electric powertrains, appealing to a growing automotive market that appreciates great fuel-economy and lower carbon emissions. Perhaps Honda's future Crosstar-inspired models will imitate this too.
In terms of why the Japanese manufacturer plan to launch more models like the Crosstar, Tanaka explained: 'Some customers don't see the need for an SUV, because of the size or drawbacks in fuel efficiency.
'These are the customers who don't want a hatchback or saloon but want to differentiate in order to showcase their lifestyle, and it's those customers for whom we believe Crosstar is a perfect match.'
And it's not just Honda who have recognised this trend; a number of manufacturers are launching rugged variants to play to SUV demand. With offering both the standard Jazz and SUV-style Crosstar, Honda will meet a wider range of driver needs.
The difference between the standard Honda Jazz and the Jazz Crosstar is that the latter has increased in height, a unique front grille, integrated roof rails and comes with two-tone paint schemes. For these alterations and enhancements, the Crosstar will be slightly more expensive than the entry-level Jazz.
You can see the all-new Honda Jazz and Jazz Crosstar hybrids in action, here:
If you'd like to find out more about the highly anticipated all-new Honda Jazz and Jazz Crosstar, click here: