Honda Releases Details of Electrification Mission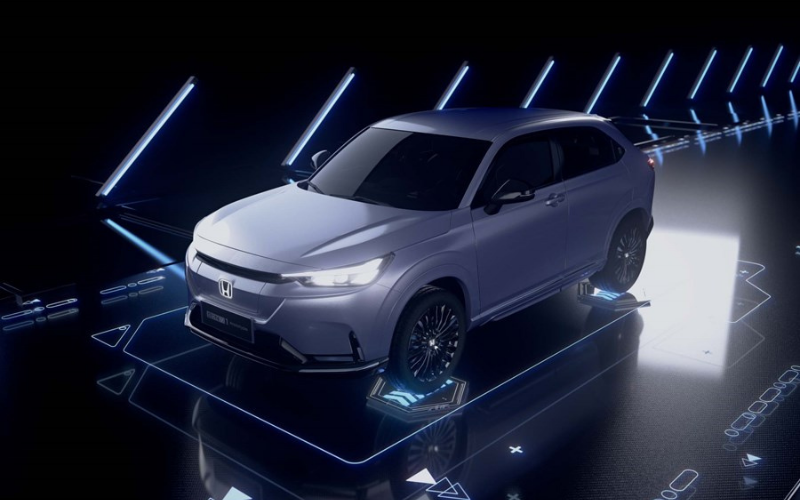 Honda has revealed a number of exciting model updates as part of its Electric Vision target.
The brand's iconic hatchback, the Civic will receive a hybrid powertrain for the first time by the end of 2022 - and will only be available as an electrified model. Plus, there will be further expansion of the lineup, with an all-electric SUV, previewed as the e:Ny1 Prototype, a full hybrid SUV, and the all-new CR-V, which will be available in full hybrid and plug-in hybrid powertrain options.
Honda e:Ny1
The e:Ny1 model will share some similarities with the current HR-V, featuring a slanted roofline and rear door. It's is expected to arrive some time in 2023, offering a great option for families looking for their first electric vehicle. Full vehicle details (e.g., range, performance, price bracket) have not yet been revealed, however, these will be released in due course.
Honda Civic e:HEV
The famous Honda Civic, currently in its 11th-generation is set to be offered exclusively in hybrid-electric form too. It will sit alongside fellow electrified models such as the Jazz, Jazz Crosstar, CR-V, HR-V and Honda-e.
The new Civic will feature Honda's most advanced e:HEV powertrain, which combines a lithium-ion battery, two electric motors and a 2-litre petrol engine. With excellent visibility, luxurious comfort, powerful driving dynamics, impressive efficiency and exceptional safety technology, it's certainly set to impress.
Energy Innovation
In addition to electric vehicle development, Honda has created a new e:PROGRESS smart charging service which has already launched in the UK, and is set to expand across Europe. This service allows electric vehicle owners to reduce their general running costs whilst also boosting the use of renewable energy sources used in charging infrastructure.
Honda's Electrification Journey
Honda has made a commitment to achieve carbon neutrality across all products and activities by 2050. This will be achieved through various different strategies, including Honda ending the sale of new internal combustion engine vehicles globally by 2040.
Keep an eye on our Newsroom for more on the Honda model updates.
Contact Your Local Honda Dealer