Honda E Named 'City Car of the Year' At 2021 UK Car Of The Year Awards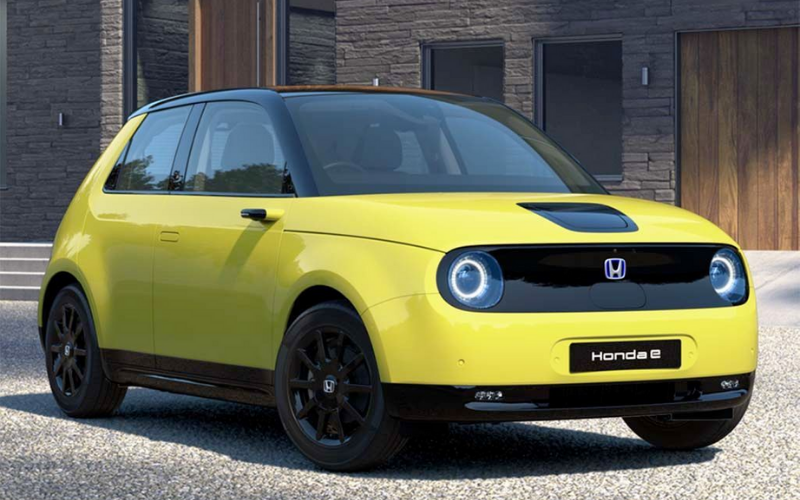 Starting 2021 in a similar way to how they ended 2020, Honda has claimed yet another accolade for its first ever all-electric vehicle – the Honda e.
Last year, Honda celebrated a whole host of UK awards for their pioneering battery powered electric vehicle (BEV).
The all-new Honda e stole titles such as 'Best Electric Vehicle', 'City / Small Car of the Year', 'City Car of the Year' and the 'Best Car Tech'. You can learn more about these awards, here.
Now, the Honda e has been crowned 'City Car of the Year' at the 2021 UK Car of the Year awards.
The annual UKCOTY awards are judged by a group of 29 top motoring journalists from across the country.
Commenting on the Honda e's City Car victory, UKCOTY judge Nargess Banks, said: 'It epitomises the spirit of electric urban transport. This car – with its cute, anime looks – takes Honda in the right direction.'
The Honda e's unique blend of style and substance was regularly drawn upon by the judges, with fellow judge David Ross adding: 'those retro looks, combined with a wonderfully high-tech cabin make this a winner.
'It's a car everyone wants.'
Another esteemed motoring journalist and panellist, Paul Barker, declared: 'Characterful, fun and good to drive, the Honda e proves that EVs can keep us amused,'
Whilst fellow judge Anthony Ffrench-Constant added: 'Funky. A rare example of an electric car design celebrating the difference rather than trying to disguise its battery-powered underpinnings.'
Rebecca Adamson, Head of Automobiles at Honda UK, shared her delight over the award: 'This is another fantastic win for our urban electric vehicle, the Honda e.
'The car has already won many accolades in the UK and across Europe, and it is great to see that momentum continuing in the New Year with the UKCOTY class win and overall shortlisting.'
Utterly award-winning, the Honda e has been hailed as one of the most innovative, intelligent and unique EVs on the road right now. In terms of technology, it's clear it has a lot to offer. You can learn what it's like to actually live with the Honda e, here.
If you'd like to take a look at our great deals on the incredible new Honda e online, click here:
Equally, if you'd like learn more about electric and hybrid vehicles, just click the link below: