Honda releases unique ad for new Jazz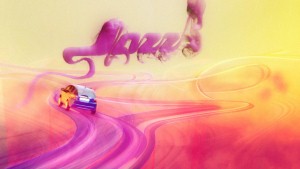 Honda has released a groundbreaking advert to promote the release of the all-new Honda Jazz.

The campaign is spearheaded by a mobile phone application which is able to synchronise with the advert by recognising its soundtrack, allowing users to interact with it in real time.

Entitled Honda Jazz - This Unpredictable Life, it uses revolutionary new 'screen hopping' technology, which enables individuals to collect items and characters that seemingly 'hop' from TV screen to mobile phone.

These collectables can then be interacted with on the phone.

Martin Moll, head of marketing for Honda UK, said: "This new ad campaign reflects the experiences of our Jazz customers, showing how its tardis-like interior has the versatility and space to cope with almost anything."

He added that the Honda Jazz is "one of the UK's most popular superminis".

The free application is available from the iTunes Store now, while the advert will premiere on Channel 4 and ITV this evening.

Honda is currently offering New Year discounts on its British-built Jazz and Civic ranges until the end of March.