Honda to release Hybrid Jazz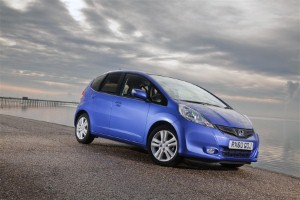 Honda will release its smallest and most affordable hybrid car in the UK in the first quarter of 2011.

The refreshed version of the popular Honda Jazz is a small B-segment model with a new continuously variable transmission, hybrid powertrain and stop-start engine system.

It has CO2 emissions of 104 g/km, slightly higher than its rival cars, product PR manager Steve Kirk explained.

"The Jazz is a global car, it has not been specifically engineered for the UK or to meet the London congestion charge. We could get down to under 100g/km, but there would be compromises along the way," Mr Kirk noted.

Honda is nevertheless hopefully that the new Jazz will be a success, particularly in a market where fleet managers are downgrading to smaller vehicles to make savings.

The hybrid Honda Jazz will be released in early March, while new 1.2-litre and 1.4-litre petrol versions will be available this month.

Honest John recently stated that the hybrid is the world's first B-segment car with hybrid technology.