HR-V Takes AM New Car of the Year Award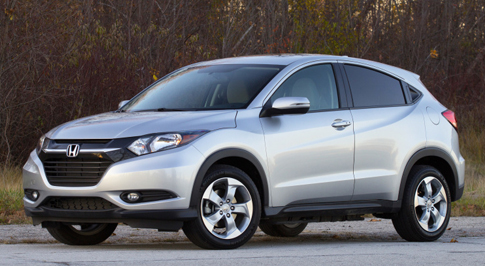 The coveted AM New Car of the Year award has been claimed by Honda's much loved new SUV, the HR-V.
Voted for by AM readers, the winning car was required to have excellent driving performance, exceptional quality, and wide appeal in terms of its design. The vote lasted throughout January and it was a heated competition for the duration, but in the end the HR-V emerged victorious with a 10% margin.
Since its unveiling in the autumn of 2014 at the Paris Motor Show, the HR-V has been Honda's entry into the SUV market for Europe – the fastest growing car market. The car maximises cabin space thanks to its centre fuel tank location and boasts a unique exterior featuring fast, energetic lines that tie the sporty upper body into the brawny lower body.
Editor in Chief at AM magazine, Stephen Briers, commented: "It was an important launch for the brand in 2015 and took Honda back into a rapidly growing market segment. Now AM readers have voted The HR-V a winner, thanks to its coupe-like looks, impressive practicality, efficient engines and keen pricing. Although supply is constrained, this car will do wonders for its dealers and is attracting new customers out of other brands."