Honda Study Reveals Interesting Facts About the 'Average' Family Car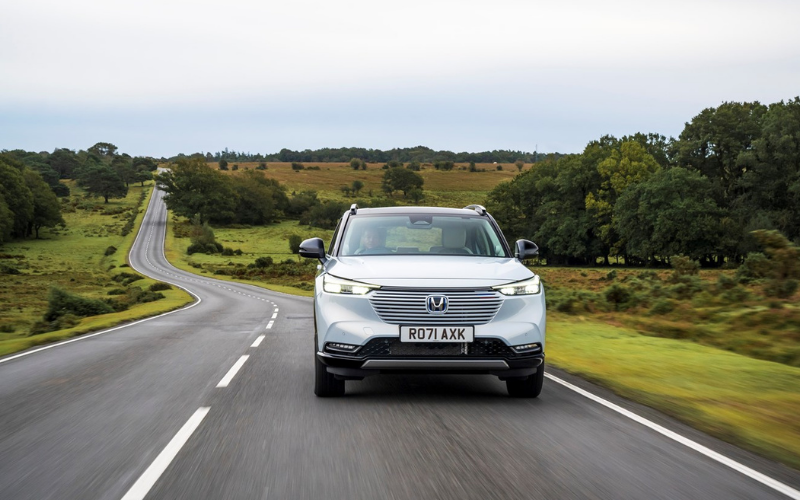 A new study conducted by Honda ahead of the launch of its refreshed SUV, the all-new HR-V e:HEV, has revealed some fascinating facts about the life of a typical family car.
Every family car will host important conversations, memories and events during its ownership, so the team at Honda decided to delve a little deeper into what these specifically included.
The Study Findings
The study, which analysed responses from 2,000 motorists, found that in a typical year, the average car will venture on 30 day trips, see 24 spillages and play 2,496 songs.
When it comes to distance, the average vehicle will complete 62 miles per week – or 3,224 miles in a year, and included in these trips, there will be three bouts of car sickness!
Depressingly, it was found that a huge 43 hours will typically be spent sitting in stationary traffic across the course of the year.
One-quarter of motorists said that they've experienced key milestones in their vehicle – including a child's first word, or taking sons and daughters away to university for the first time.
The average car is owned for around five years, with commuting, shopping and visiting friends and family listed as the most frequent trips.
The most common conversation topics to have in the car are; discussing what has happened during the day, picking up on driver mistakes, chatting about other vehicles on the road and deliberating what's on the menu for tea.
When choosing a car to buy, the most important factors people are looking for are; fuel efficiency, suitability for daily use and the way the vehicle drives. The top features people desire are; parking sensors, a built-in sat-nav, reverse camera, and DAB radio.
The Next-Generation Hybrid SUV from Honda
The all-new HR-V delivers a responsive driving experience and with the two-motor e:HEV powertrain as standard, efficiency is guaranteed. The new model offers comfort, practicality, intelligent technology and advanced safety features, all wound into a sleek coupe-like package.
The Honda HR-V e:HEV has been developed for eco-conscious drivers, using knowledge and technology developed through Honda's hybrid experience in road cars and Formula 1.
The all-new HR-V provides a smooth driving experience, thanks to the e:HEV powertrain which balances performance and economy.
Find out more about what makes the Honda HR-V so special.
Keep an eye on our Newsroom for more motoring updates, or if you'd like to learn more about the all-new Honda HR-V, check out the links below: