Introducing The All-New Toyota RAV4 Hybrid Black Edition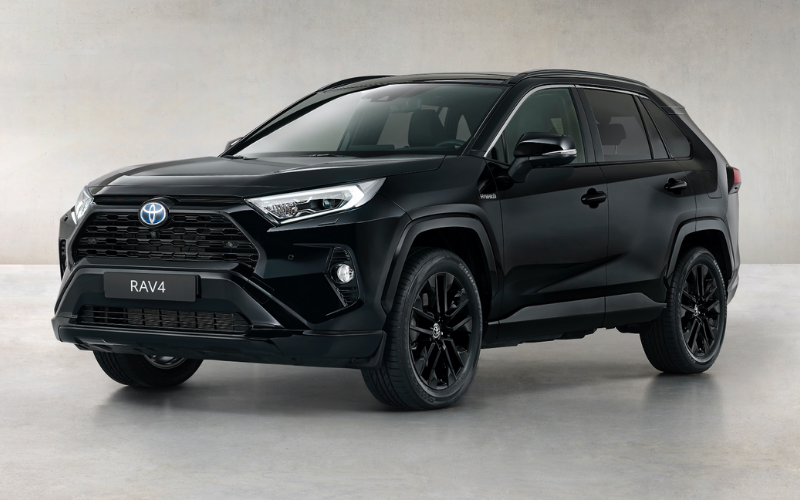 Implied in the name, the upcoming special Black Edition of the 2020 Toyota RAV4 will sport one sleek and bold colour, making it a hybrid SUV destined to stand out from the crowd.
Find out what we know so far...
The new RAV4 Hybrid Black Edition will turn heads wherever it goes
It's clear that Toyota have designed the new edition to look as good on your driveway as it will on the road.
From the exterior to the interior, the new RAV4 Hybrid Black Edition will include striking monochrome finishes.
The deep Galaxy Black paint finish and matching black styling elements throughout highlight the sharp angles of the bodywork.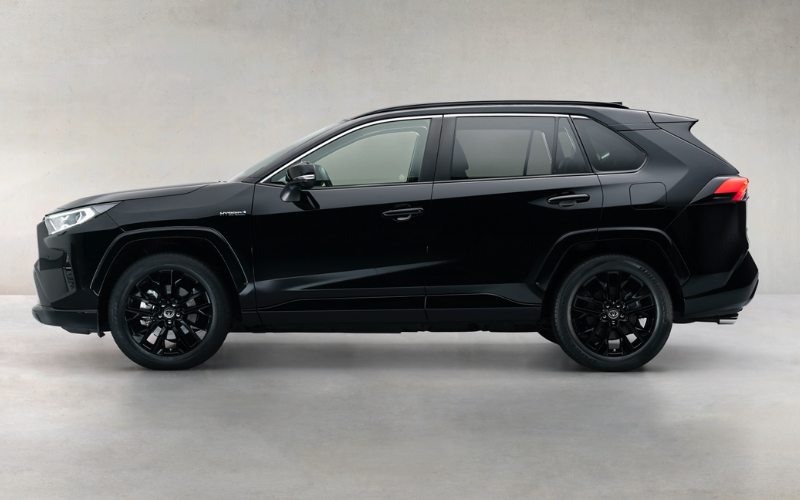 The front grille and lower grille, lower bumpers, door mirror casings and spoiler are all-black, whilst the 19-inch alloy wheels also have a glossy black finish.
Even the intelligent front parking sensors (with clearance sonars) are painted black, so the only interruption in the sleek, all-black appearance is the chrome Toyota emblem in the centre of the car's front end.
The new RAV4 Hybrid Black Edition will come with technology to impress
The all-new Black Edition's standard and optional equipment features include intelligent front parking sensors with clearance sonar and automatic braking, a 360-degree camera and an impressive nine-speaker JBL premium audio system with DAB.
The new RAV4 Hybrid Black Edition's smartphone integration includes Apple CarPlay and Android Auto connectivity, so that you'll never feel out of touch.
Additionally, the new Black Edition offers a Rear Cross Traffic Alert with Brake Assist (RCTAB) as standard. This intuitive feature is designed to detect a vehicle using the rear camera, and in the case of a possible collision, helps to minimise or avoid any damage by using alerts and brake control.
The new RAV4 Hybrid Black Edition will provide complete cabin ambience
You'll feel relaxed and ready for any drive inside the new Black Edition RAV4.
The interior's cabin is set to feature Dynamic sports seats with striking grey stitching.
This, combined with the black headlining and quality interior trim, creates a cool and refined cabin ambience. All you'll need to do is sit back, get comfortable, drive and enjoy the journey.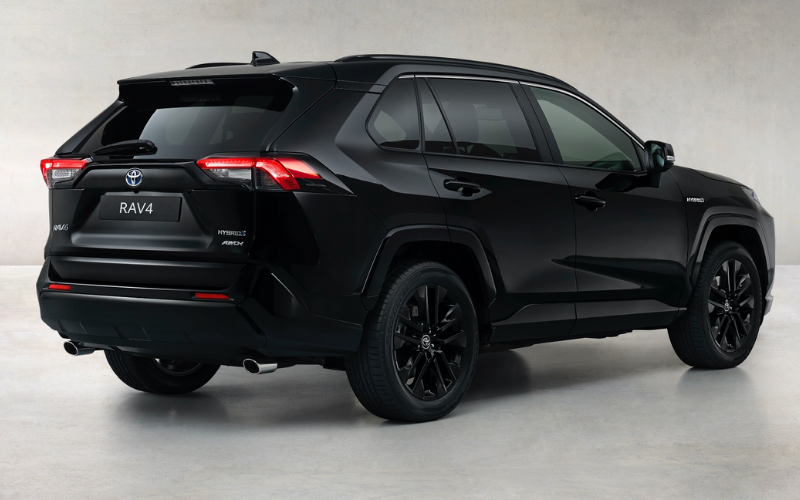 The new Toyota RAV4 Hybrid Black Edition will be available to order from October 2020, with prices to be announced nearer the on-sale date.
We'll make sure to keep you in the loop with all the latest updates, as and when we can.
To view the current deals available on the new Toyots RAV4 Hybrid, click the link below:
Alternatively, if you'd like to learn more about hybrid cars or electric vehicles, click the link below: