Introducing: The All New Toyota RAV4 Plug-in Hybrid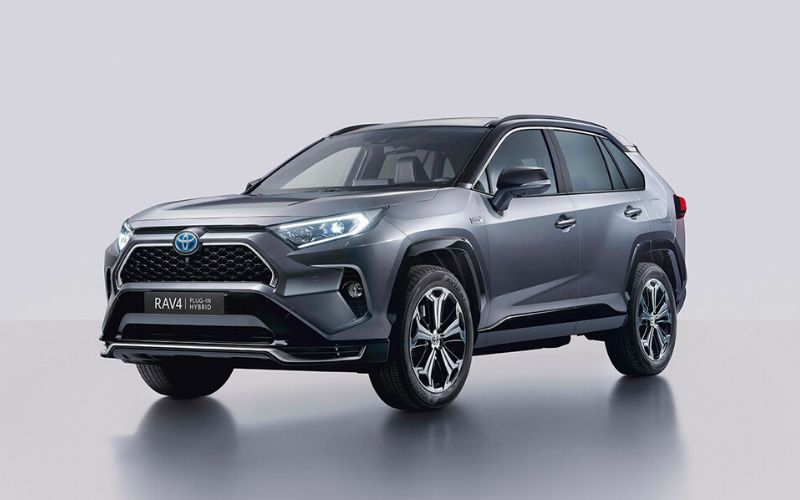 With the 5th generation range of RAV4 set to launch later this year, Toyota fans are eager to learn more about the plug-in hybrid included in the line-up.
The all-new RAV4 PHEV will draw on more than 20 years of Toyota leadership in hybrid powertrain technology.
The new 2021 plug-in model is reported to be powerful, with lower CO2 emissions and increased fuel efficiency; it will sit at the pinnacle of the fifth generation RAV4 range.
Toyota have claimed the all-new RAV4 plug-in hybrid will be their most powerful RAV4 yet. The upcoming PHEV is said to reach 0 to 62 mph in just 6.2 seconds.
Equipped with Toyota's intelligent all-wheel drive system, the RAV4 plug-in hybrid combines the latest Toyota hybrid technology with a highly efficient 2.5 litre petrol engine.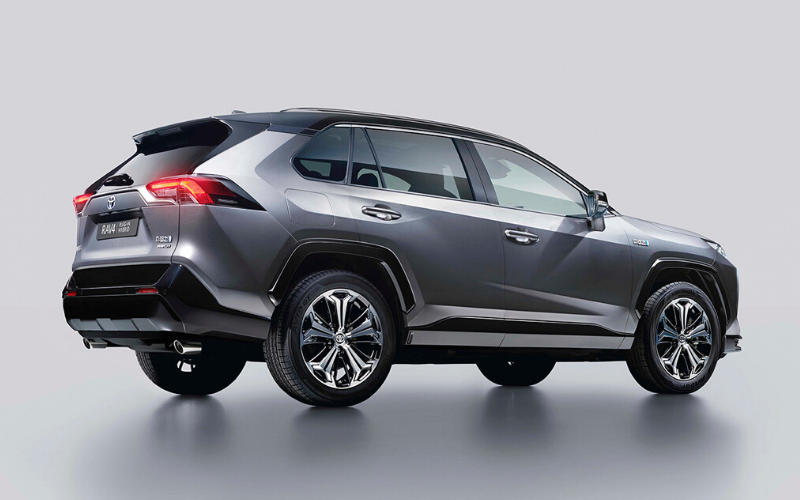 Despite its impressive performance, the RAV4 plug-in hybrid gives out low emissions thanks to a new high-capacity litium-ion battery and enhanced hybrid power control unit - it has a CO2 output of just below 29g/km.
Hosting four driving modes, the driver will have the ability to switch seamlessly from hybrid to pure EV driving, allowing the RAV4 plug-in hybrid to cover around 38 miles on electric power alone. This should cover most people's daily commutes and errand running, making the new Toyota PHEV really cost effective and a greater benefit to the environment.
The pure EV system is also capable of powering the all-new RAV4 PHEV to speeds of up to 84 mph, without any intervention from the internal combustion engine - even under full acceleration!
Toyota have announced that the RAV4 plug-in hybrid also comes with a number of unique exterior styling features that include: a darkened finish to the grille mesh, grille surround and headlight extensions.
Every detail of the interior has been considered too, including new upholstery designs with a ribbed pattern, contrast red detailing and ventilated seats. Additional options include luxurious quilted black leather seats, a panoramic roof, and a state-of-the-art head-up display.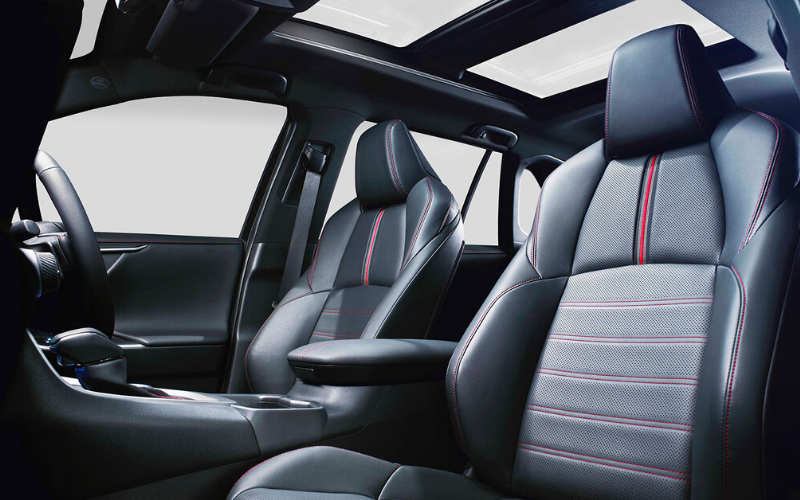 Central to the new model is a brand new nine-inch multimedia touchscreen display - the largest in any RAV4 model.
The new infotainment system has been said to make the driver's life easier - it has smartphone integration through Apple CarPlay and Android Auto, and a range of Toyota e-connected services that allow you to check the vehicle's battery status, program your car charging and remotely control the air conditioning from an app.
Expected to become available early next year, the 5th generation of Toyota RAV4 is highly anticipated – especially the impressive plug-in hybrid option.
Until then, if you'd like to look at our deals on the current popular RAV4, click the link below:
If you'd like to find out more about hybrid and electric vehicles, click the link below: