Jaguar and Land Rover Arrange Global Fleet to Help Red Cross Deliver Essentials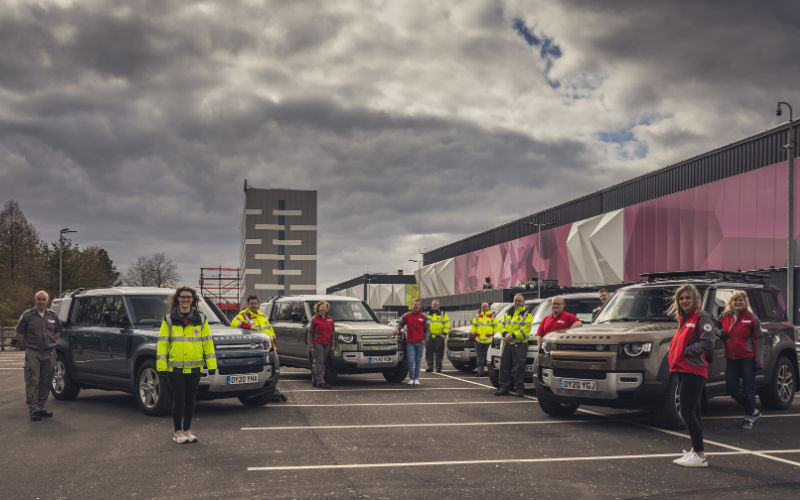 Jaguar and Land Rover have offered their support in the fight against Coronavirus by deploying more than 160 vehicles to help emergency response organisations deliver essentials to vulnerable people across the world.
The British Red Cross has been given 57 Land Rovers, including 27 new Defenders, to aid them in delivering medicines and food to vulnerable people across the UK. Since the announcement of new social distancing rules, it has become increasingly difficult for those who are vulnerable to receive basic necessities. This is why it is vital that the British Red Cross can be kept mobile, and why the delivery of vehicles to this organisation is so important to ensure vulnerable people can still access their medicines and essential food.
Simon Lewis, Head of Crisis Response at British Red Cross, said: "This unprecedented global health emergency requires us all to pull together. As part of the British Red Cross response to coronavirus, we're delving deep into the heart of communities across the UK to help strengthen support for the most vulnerable people through delivering essential food parcels and medicines to those unable to get out."
Other Red Cross organisations across the globe are also benefiting from the support offered by Jaguar Land Rover, with Spain, France, South Africa and Australia receiving vehicles to enable them to transport necessities to the vulnerable.
Working closely with the government, Jaguar Land Rover is offering expertise in areas such as engineering, design and 3D printing, artificial intelligence and data science support to help battle the coronavirus pandemic.
Jaguar Land Rover's Customer Experience Director, Finbar McFall, explained: "The health and safety of our employees, customers and their families remains our priority. Jaguar and Land Rover will do everything we can to support people in need around the world. Our partnership with the Red Cross goes back 65 years and we will work hand in hand with them to do all we can during this global health emergency. We will also provide help to those closer to home in our local communities. We can all play a part in helping the vulnerable during this global pandemic."
The response from communities pulling together to help combat this pandemic is overwhelming, and thanks to the support of Land Rover, the key work of organisations, like the Red Cross, can be efficiently carried out, making sure the vulnerable people within our society are kept safe and well in these unprecedented times.
Watch: