Jaguar Land Rover Invests £20m in Lyft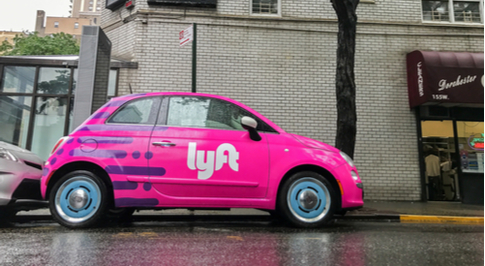 Jaguar Land Rover has become the latest car giant to wade into the ever deepening waters of the rideshare market, announcing a £20m investment in US based Uber rival Lyft.
The funding comes from Jaguar Land Rover's new InMotion Ventures division, an arm of the company set up in 2016 to invest in new transport technology. Alongside the £20m, JLR are also set to provide Lyft with a fleet of new vehicles, and work with the company to research driverless car technology.
For Lyft, the backing of another car giant emboldens its attempts to compete against Uber. Although far smaller than Uber, that company's well -publicised issues have led to Lyft receiving an upsurge in interest, as they look to position their offering as the rideshare market's "ethical alternative". Drawing on this approach, Lyft recently announced that since launch its passengers had given over $200m in tips, a service which Uber is yet to adopt. Further back in March, the company also announced plans to allow passengers to round up their fare to make a donation to charity.
Meanwhile, Jaguar Land Rover – Britain's largest car manufacturer - is just the latest in a string of leading names to announce a partnership with Lyft, following in the footsteps of General Motors and Google.
For JLR, the deal provides an opportunity to move further into the nascent autonomous vehicle market, and actively compete with rivals staking their future on electric and driverless vehicles. Indeed, JLR has announced separately that it has begun the testing of driverless vehicles on a site in the West Midlands, with plans to have a fleet of more than 100 autonomous vehicles in operation within the next 3 years.
Speaking about the partnership, JLR's Director of Corporate Strategy Hanno Kirner said "This is a strategic investment for both parties as we focus on innovating new mobility solutions for our customers."