Jeep Confirms A Fully Electric Wrangler Is On The Cards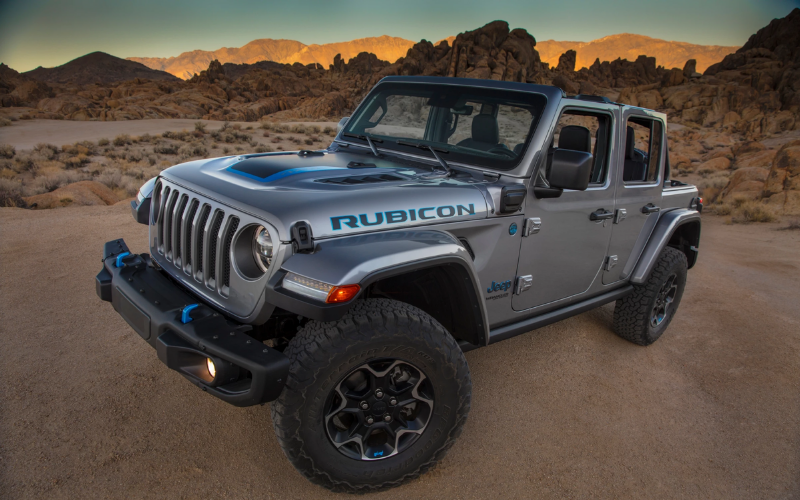 Jeep has very subtly confirmed that an all-electric Wrangler 4xe concept will be revealed next month at the brand's Easter Moab Safari event in Utah.
After the airing of its American Super Bowl advert, which featured Bruce Springsteen, Jeep has even launched a new section on their website, named 'The Road Ahead'.
The advert gave glimpses of the exciting future for Jeep and its iconic models, whilst the 'The Road Ahead' web page details some of the other advancements, such as solar panelled public EV charging stations, that the brand hopes to implement.
Keen eyes will spot a small section mentioning Jeep's plan 'to reveal a 100% battery-powered Wrangler BEV concept' at their Easter Moab Safari event, which will start on 27th March 2020.
Although several media outlets reported last week that the event might be cancelled due to COVID-19, the organisers have since clarified that the event will go ahead as planned.
We are yet to hear of any further details about the new generation of Wrangler. Preview images, however, do reveal the all-electric Wrangler's powertrain layout.
You can see an electric motor at the front, while battery modules are integrated into the existing Jeep Wrangler's ladder-frame chassis.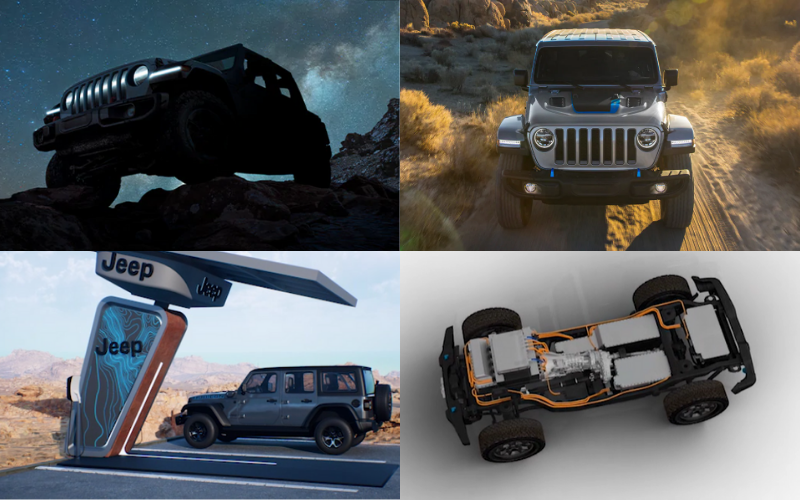 We expect the completely battery powered electric vehicle (BEV) version of the Wrangler to offer quite a bit more than the 25 miles of pure electric range the PHEV version currently offers.
We also expect that Jeep will maintain the off-road prowess synonymous with the Wrangler.
As part of their future vision, Jeep also plans to launch a 'Hands Free Active Driving Assist' by late 2021, whilst the soon to be launched Grand Cherokee will offer a plug-in hybrid 4xe variant in the line-up, too.
You can watch Jeep's 'Road Ahead' advert, right here:
Stay tuned here in our newsroom for more updates regarding the all-electric Wrangler, coming soon.
In the meantime, if you'd like to learn more about hybrid and electric vehicles, click the link below: