Jeep to support NFL International series in UK game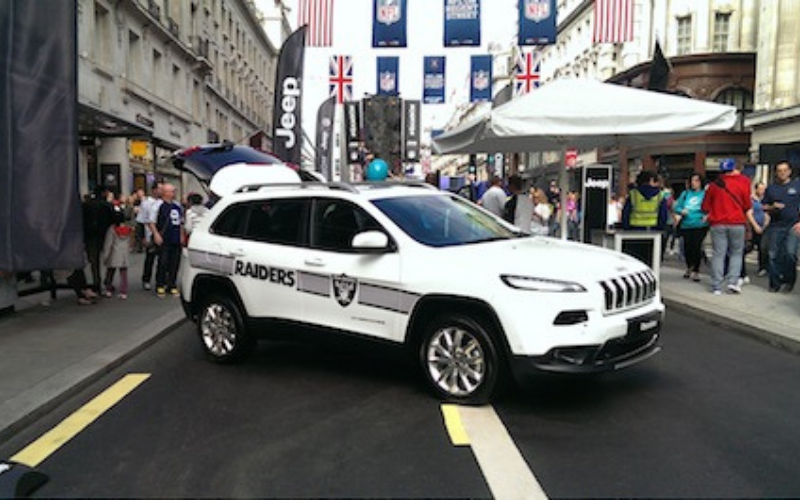 Jeep UK will return once again to London this weekend to continue its sponsorship of the National Football League (NFL) International Series.
The 4x4 brand is the Official Car Supplier for the weekend of the popular American football match, taking place at London's Wembley Stadium. The October 26 will be the second of three games and between the Detroit Lions and the Atlanta Falcons.
Trafalgar Square will be hosting a Fan Rally where Jeep will be among the thousands of supporters who are expected to attend.
Visitors will be able to sit inside a "virtual" Jeep Wrangler with cheerleaders via the use of a Green Screen where they can get their picture taken. They can then upload the pictures to Facebook, Twitter and Instagram. There will also be competitions and giveaways for all who attend.
On Sunday the November 9 Jeep will be back for the game with the Jacksonville Jaguars and the Dallas Cowboys, where the new Cherokee will be available to view at Wembley.
Damien Dally, head of brand, Jeep UK commented: "This is a great partnership which sees two iconic US names coming together in a spectacular way. Supporting the NFL gives us the chance to further raise awareness of Jeep's range of cars as we welcome thousands of fans to this amazing match. We look forward to developing this relationship even further."
by: Rebecca Chaplin