JEEP WRANGLER SCOOPS TOP OFF-ROAD HONOUR FOR THIRD CONSECUTIVE YEAR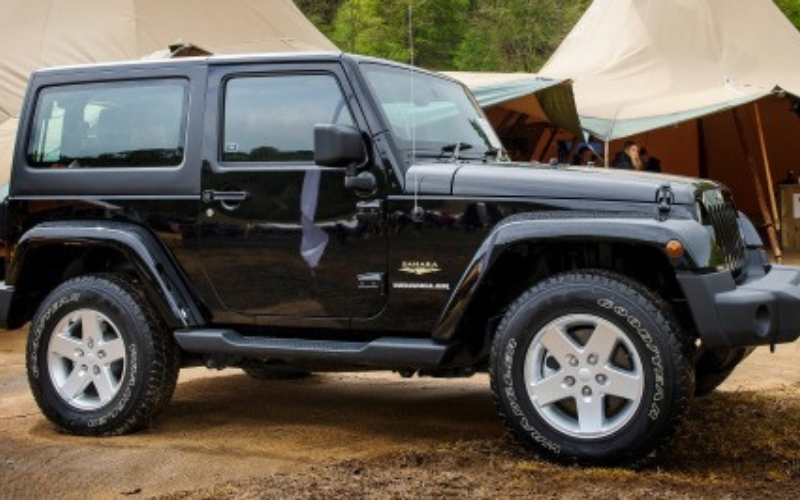 The Jeep Wrangler has impressed 4x4 Magazine again after landing the 4x4 of the year (hardcore class) award for the third year running.
The vehicle was judged by a panel of experts and was ranked higher than some extremely capable competitors in its class.
Points were awarded for the Wrangler's comfort, off-roading ability, iconic design and for its classic appeal.
Damien Dally, head of brand at Jeep UK, commented: "Jeep Wrangler is the classic 4x4 vehicle that people all over the world instantly recognise. It's what Jeep stands for and we're delighted to receive a top award such as the Hardcore 4x4 of the Year, especially for the third time."
Jeep's celebrations didn't end there. At the same awards, the new Cherokee received a Highly Recommended accolade in the Top Range SUV category.
Nigel Fryatt, editor of 4x4 Magazine, said: "Put simply, Jeep ought to sell a lot more Wranglers in the UK, it's that good. Whilst it has become more comfortable, and easier to live with, it has lost none of its off-road abilities."
Fryatt added: "The new Jeep Cherokee looks great and takes our Highly Recommended award in the Top Range SUV class, thanks to its off-roading credentials."
The diesel-powered, automatic Wrangler returns 34.9 mpg (34.0 mpg 4-door) on the combined cycle and has a CO2 figure of 213 g/km (217 g/km 4-door).