New Honda CR-V Will Feature Plug-In Hybrid Option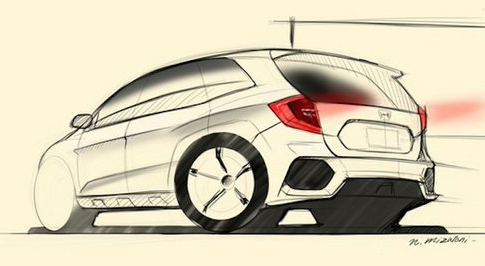 A line drawing released by Honda recently has hinted that the upcoming CR-V will look similar to last year's tenth generation Civic. The Japanese motoring behemoth has confirmed that the newest CR-V will follow in the path of the latest Civic, with the standard model car offering space for five passengers, although there are rumoured to be designs circulating for a seven seater model also. Although the sketched drawing doesn't give too much away, it shows a sleek looking model with sloping roof, tight, sharp lines, and attractive C-shaped tail lights.
Under the bonnet, the CR-V will reportedly offer a plug-in hybrid drivetrain consisting of a 2.0 litre engine with four cylinders, and two or more electric motors. The hybrid CR-V will feature along with non-electric variations of the car, with a range of engines including a 2.4 litre four cylinder. Expect automatic transmission on all models, with both front and all-wheel drive available.
The new CR-V is anticipated for arrival in 2017, and in all probability will be showcased at a major US motor show next year. Watch this space.